Illustrations – Chris Jevons
That howling you hear at night? It's not the wind, but a werewolf moaning at the moon. That tapping at your window? It's not a branch, but a vampire inviting himself in for a snack of your blood. That creaking in the hallway? It's not just "the house settling", but a hag creeping towards your bedroom – they keep children as pets, you know.
You probably didn't know monsters were real because of the Monster Secrecy Act but Theodora Hendrix knows about all of these monsters, and many more. She was adopted by a whole bunch of them when she was a baby.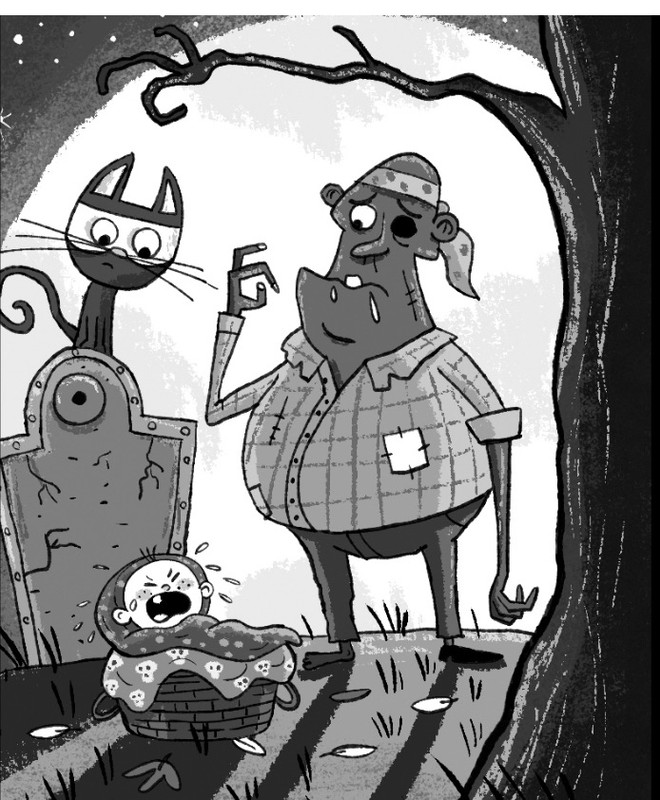 But no one can ever know that she's at the Monstrous League of Monsters mansion (it's haunted, of course) or else there will be consequences for her monster kin.
"Harbouring a human is punishable by death"
Okay, really serious consequences.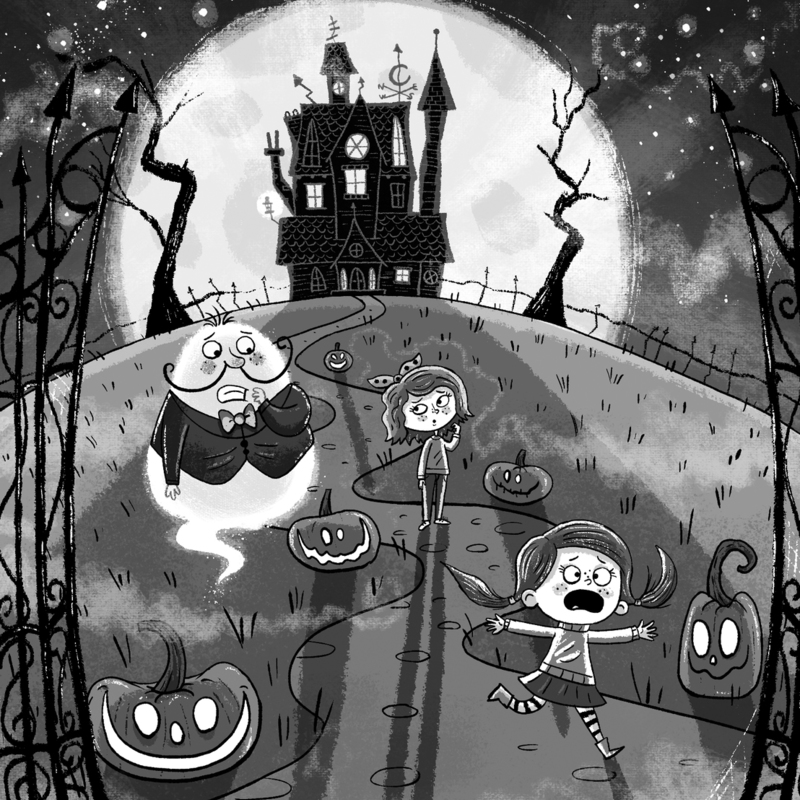 Theodora goes to Appleton Primary School, where Ms Frumple has obviously been taking lessons in being a head teacher from the Trunchbull. We don't like Ms Frumple. At all.
There's also been someone delivering threatening letters to the Monstrous League of Monsters, someone who knows they've broken one of the rules of the Monstrous League of Monsters Charter.
1. Keep monsters hidden from humans

2. Protect humans from bad monsters

3. Help bad monsters become good monsters
But it's not all bad news. Theodora has a new friend, a human friend, Dexter. And there's a seemingly never ending supply of leftover pizza.
Theodora is a wonderful character. She's strong, courageous and isn't afraid of standing up for herself. Dexter, who compliments Theodora really well, is more reserved and much more concerned about following rules than his new friend.
This story was so imaginative and engaging. There was a fun mystery with some red herrings, great locations and enough quirkiness to hold my attention throughout the book.
Naturally, I want to live in the haunted mansion. There's a secret passageway to explore, a squishy blue eyeball doorbell and I love Theodora's bedroom.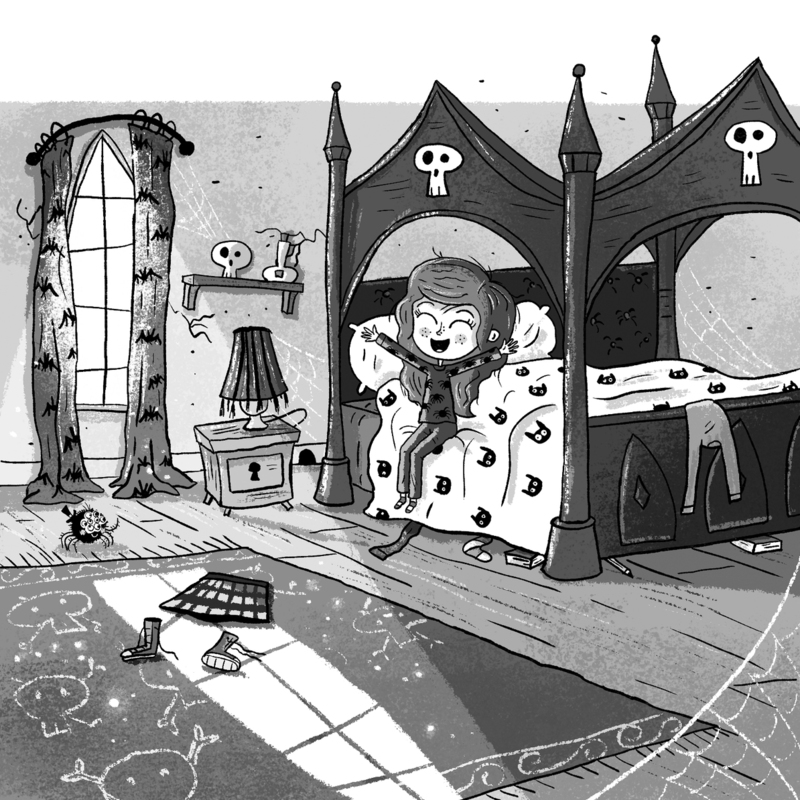 There are also plenty of friendly monsters to hang out with, like Mummy the mummy, Georgie Hendrix the zombie, Bandit the masked vampire-cat, Helter-Skelter the skeleton butler, Hamlet the skull, Mousetrap the raven and Figaro the operatic ghost.
My personal favourite, though, was Sherman the tarantula, Theodora's friend who's "the cheese to her pizza". He wears a top hat and monocles, and believes there isn't a food that can't be improved with strawberry jam.
Chris Jevons' illustrations are absolutely adorable, with an Addams Family vibe. They bring the characters to life so well and although the details occasionally don't line up perfectly with the text, the majority of the time they do. I particularly loved the cute little bats in the text breaks.

I can't wait to continue this delightful series.
Oh, the password is "Coconut-fried cockroaches" but, shh! You didn't hear it from me!
Once Upon a Blurb
Monstrous League of Monsters Charter
Keep monsters hidden from humans
Protect humans from bad monsters
Help bad monsters become good monsters
Orphaned and raised by an … unconventional family, Theodora knows the importance of these rules more than most. And so far, it's not been too hard to keep her monstrous home life a secret.
UNTIL NOW.
Someone is about to reveal everything, and it's up to Theodora to save her family – fast!