Illustrations – Rovina Cai
"There's no right way to be a girl."
It's Seanan McGuire. It's Wayward Children. I will always be sure.
At ten, Regan has already seen what can happen to girls when they're different. She's determined to fit in; "strange was something to be feared and avoided above all else in the vicious political landscape of the playground".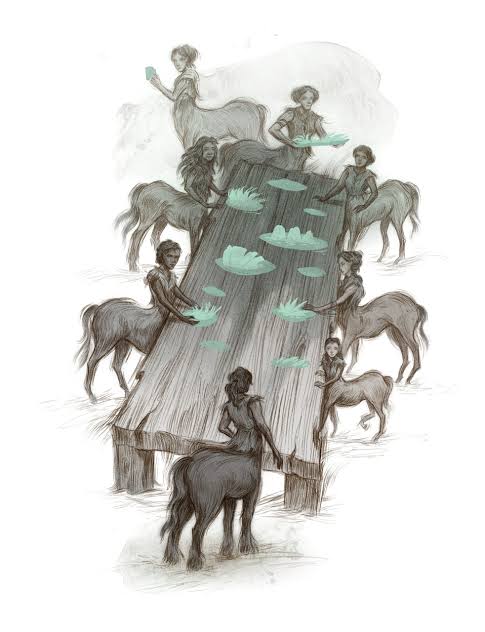 In the Hooflands, Regan comes across all manner of hooved beings including centaurs, unicorns and kelpies. There she is told that it's her destiny to save this world, even though she doesn't believe in destiny. She finds acceptance and love with her found family, giving her the freedom to be who she is, rather than having to constrain herself to fit inside the box of other people's expectations.
This series has the diversity that other series can only dream of and I was absolutely thrilled to learn that Regan is intersex. I trust Seanan to write with the sensitivity her characters deserve and I really felt like I got a sense of what it was like for Regan when she learned her parents had kept this a secret for so long. I wanted to give her parents a bear hug for the way they explained this to her and for their love of their daughter in general.
"There was nothing wrong with you then, and there's nothing wrong with you now. You are the way nature intended you to be. Horse-crazy and not very interested in math and too fond of cauliflower for any ten-year-old girl."
Every Heart a Doorway is my favourite book and I always dread having to wait an entire year to get my next Wayward Children fix. I initially wasn't quite as excited about this book, though, mostly because I've been chomping at the bit to read so many Waywards' stories since the first book and this one was going to introduce me to someone brand new. Then there's the fact that I bypassed the young girl horse phase entirely and was worried that may cause me to fail to connect with Regan.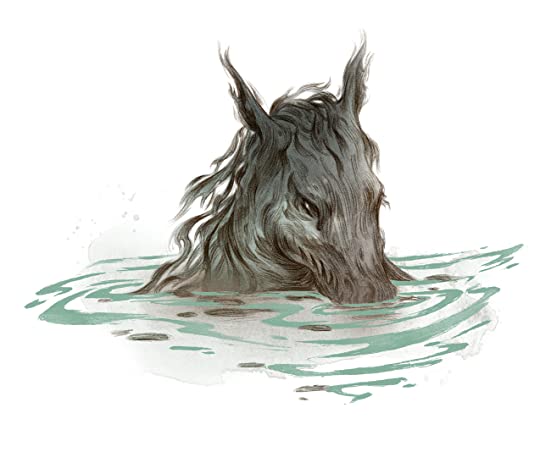 I loved Regan, though, and Chicory, the friend she always deserved. But it was Gristle and Zephyr who stole my heart and I only wish they had been given more page time because they (particularly Gristle) were brilliant!
Unlike previous books in this series I didn't really feel the urgency of Regan's quest and there was a time during the middle of her story it seemed like I was treading water, waiting for the inevitable. However, the writing was still gorgeous and I hope Regan finds her way into a future quest, through the continuation of her story or by finding herself at Eleanor West's School for Wayward Children.
"Feel up to an adventure, human Regan?"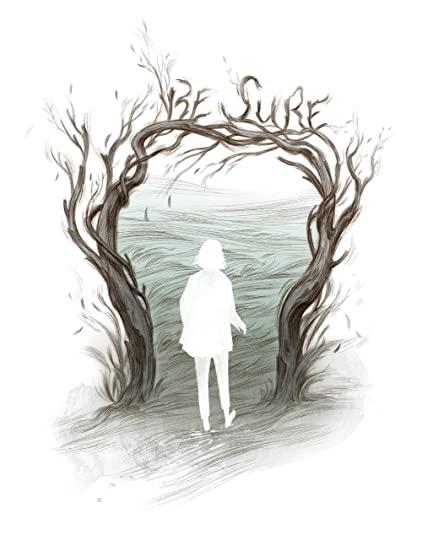 I am already anxiously waiting for Where the Drowned Girls Go.
Content warnings include bullying and intersexphobia.
Once Upon a Blurb
"Welcome to the Hooflands. We're happy to have you, even if you being here means something's coming."
Regan loves, and is loved, though her school-friend situation has become complicated, of late.
When she suddenly finds herself thrust through a doorway that asks her to "Be Sure" before swallowing her whole, Regan must learn to live in a world filled with centaurs, kelpies, and other magical equines – a world that expects its human visitors to step up and be heroes.
But after embracing her time with the herd, Regan discovers that not all forms of heroism are equal, and not all quests are as they seem…