Illustrations – Annabel Cutler
I absolutely love stories where it's the princess who saves the day. Princesses no longer have to suffer the indignity of being cast as damsels in distress, waiting for someone else to rescue them. While I've read about princesses who have outsmarted villains I've never watched a princess use her athletic ability to outmanoeuvre a baddie the way Princess Ellie does.
Princess Ellie's love of sports is not encouraged in the kingdom. She dreams of being an Olympic sprinter and playing in the World Cup, but no one understands her passion. Instead she's expected to adhere to the kingdom's expectations of how a princess should behave, someone who attends balls and wears uncomfortable glass slippers.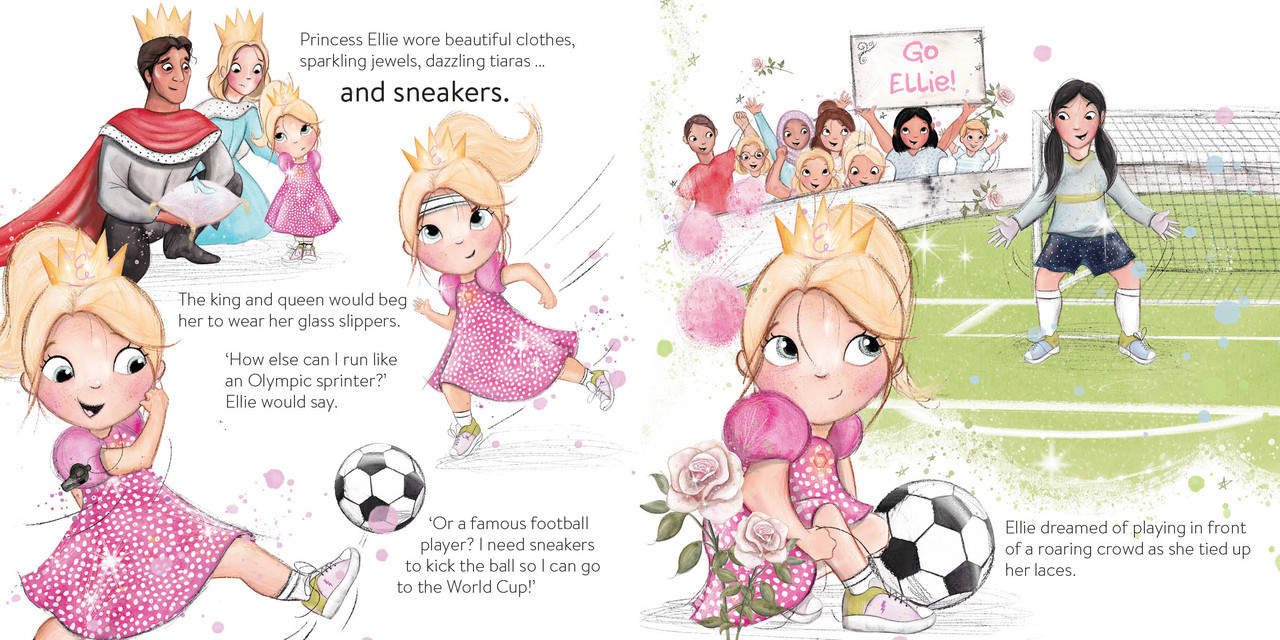 It isn't until Ellie saves the kingdom using the skills she's learned playing various sports that the king and queen realise there's more than one way to be a princess.
I love that Ellie stays true to herself, continuing to play the sports she enjoys, even though she's defying the expectations of everyone around her by doing so. She's confident in her abilities and is able to apply her skillset to a new situation.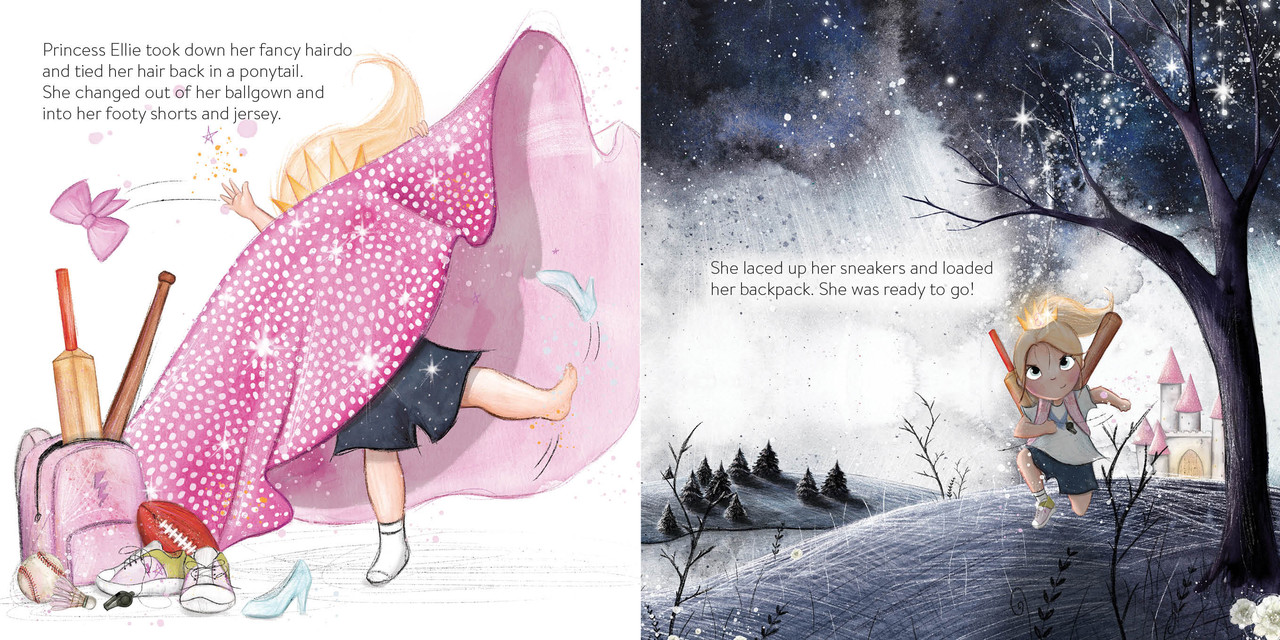 When I was growing up there was a sporting gender divide. Girls played netball, learned gymnastics and danced; some played basketball but that was about as adventurous as we were allowed to be. I remember strangers trying to shame me for enjoying skateboarding when I was a kid because it wasn't considered feminine.
It wasn't lost on me that the sports Ellie enjoys include those I didn't get the opportunity to play as a kid, including football, cricket and rugby. I love that sport is so much more inclusive now!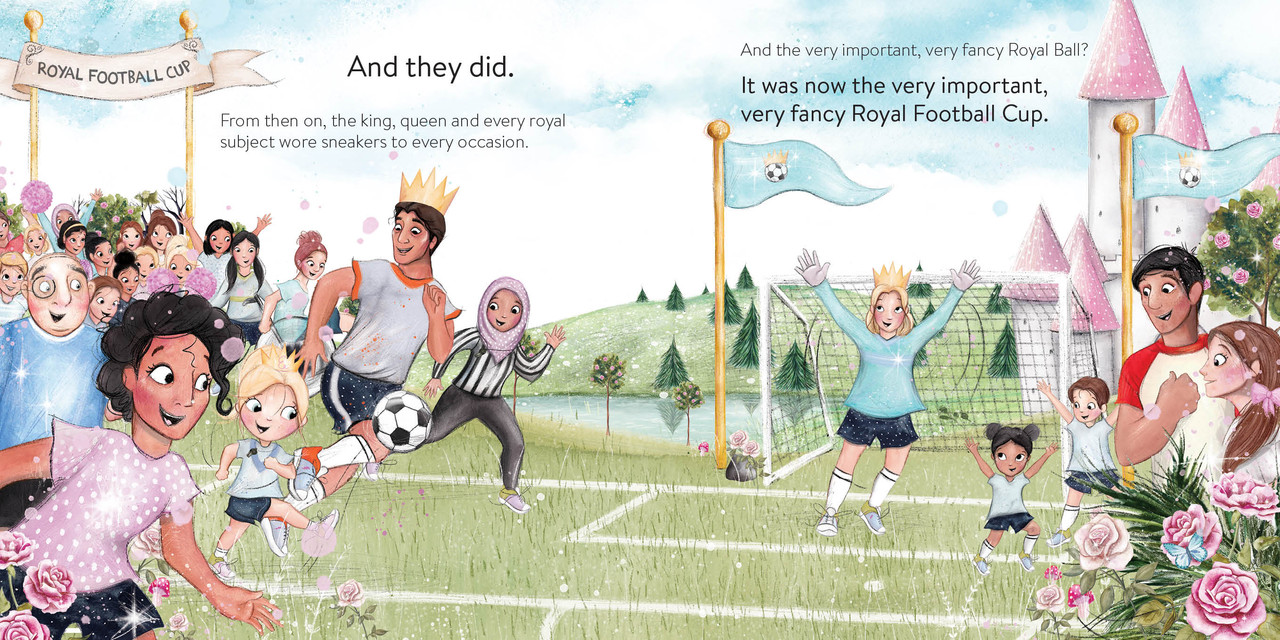 Annabel Cutler's illustrations highlight Ellie's strength and agility. All of the characters are expressive but it was Ellie's determination that really stood out to me.
Thank you so much to the author and Little Steps Publishing for the opportunity to read this book.
Once Upon a Blurb
Princess Ellie loves playing sports, but she has a little problem … nobody seems to think that her sporty interests are very princess-like!
When disaster strikes the kingdom, Princess Ellie sets out to prove that princesses definitely wear sneakers.