Illustrations – Hanna Luechtefeld
The Secret Garden was one of my childhood favourites. I read my treasured copy until the front cover began to separate from the rest of the book and watched the 1993 movie so many times I could recite entire scenes to you. It's now been several years since I last read the book; a friend borrowed my copy and never returned it and I haven't been able to bring myself to read a copy that's not my well loved, decades old one.
I absolutely adored Mariah Marsden's adaptation of Anne of Green Gables and was looking forward to her next adaptation. Needless to say, I was delighted to learn that she was bringing me the story of contrary Mary Lennox, sweet animal whisperer Dickon and sickly Colin.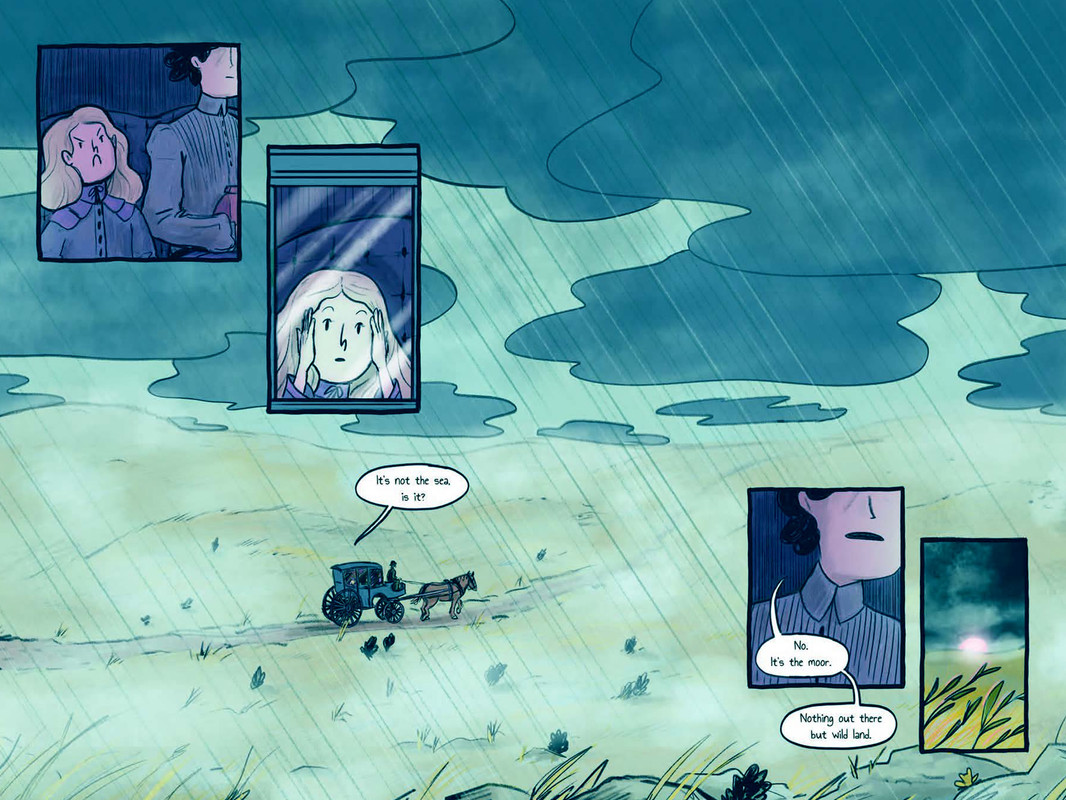 This graphic novel adaptation stays true to the spirit of the novel but glosses over some of the details found in the original story. In particular, Mary's life before she arrives at Misselthwaite Manor is barely touched on (the reasons for this are explained at the end). If you didn't already know her background, the changes in her throughout the story wouldn't be as meaningful. This story also ends before you find out what becomes of the three children.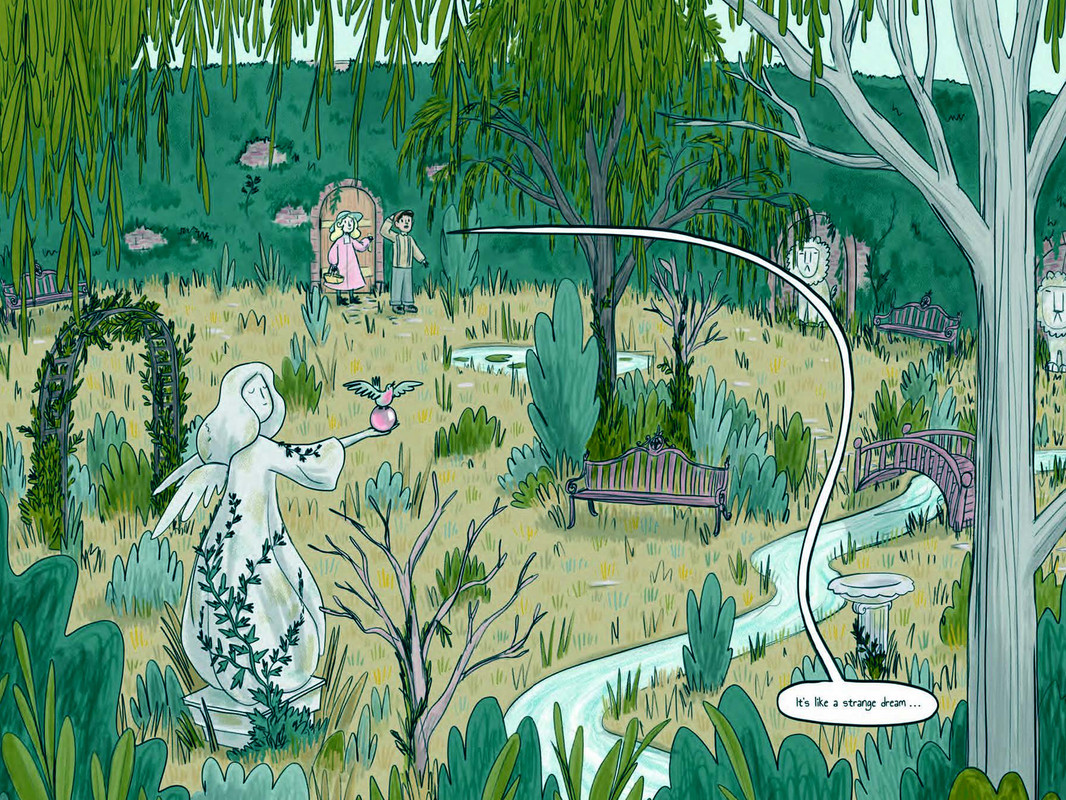 Although I had hoped Brenna Thummler, who illustrated the Anne of Green Gables adaptation, would return for any future adaptations, I did enjoy Hanna Luechtefeld's style. I especially loved the way the colours fit Mary's mood. When she first arrives at Misselthwaite Manor the colours are muted. The flashbacks to her life in India take on an orange hue. As the story progresses and life returns to Mary, Colin and the garden, the colours become richer.
Following the story you'll find information about Frances Hodgson Burnett's life, details of the various locations found in the story and a glossary.
Thank you so much to NetGalley and Andrews McMeel Publishing for the opportunity to read this graphic novel.
Once Upon a Blurb
Green-growing secrets and magic await you at Misselthwaite Manor, now reimagined in this graphic novel adaptation of Frances Hodgson Burnett's tale.
Ten-year-old Mary Lennox arrives at a secluded estate on the Yorkshire moors with a scowl and a chip on her shoulder. First, there's Martha Sowerby: the too-cheery maid with bothersome questions who seems out of place in the dreary manor. Then there's the elusive Uncle Craven, Mary's only remaining family – whom she's not permitted to see. And finally, there are the mysteries that seem to haunt the run-down place: rumours of a lost garden with a tragic past, and a midnight wail that echoes across the moors at night.
As Mary begins to explore this new world alongside her ragtag companions – a cocky robin redbreast, a sour-faced gardener, and a boy who can talk to animals – she learns that even the loneliest of hearts can grow roots in rocky soil.