Translators – Joseph Laredo & Maud Begon
I can't help myself. You produce an adaptation of The Secret Garden, one of my favourite childhood books and movies, and I'll be there for it. Even though this is only Part One, I had to read this graphic novel.
Mostly staying true to the story I know and love but also taking a bit of license here and there, this is the adaptation where cholera isn't the distant concern it was to me as a child. No, this cholera is personified and sending out some creepy vibes.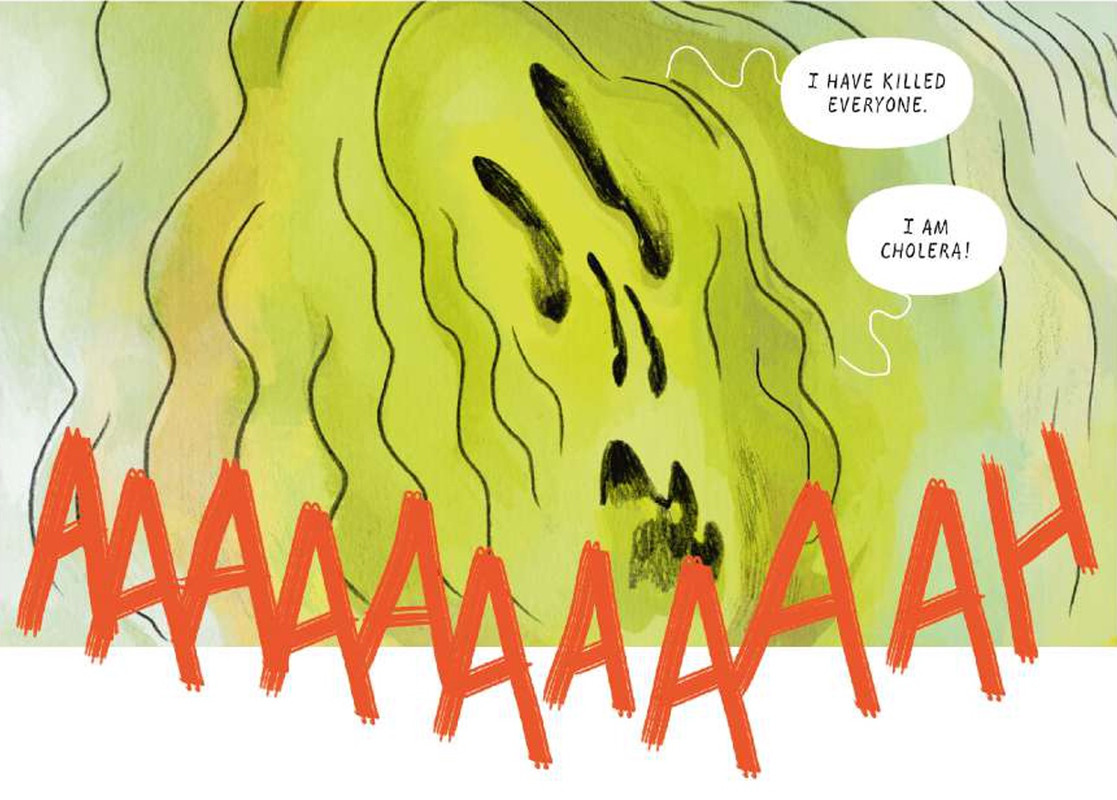 Mistress Mary, quite contrary gave me an unintended giggle when she sconed herself on a table. [For those of you who don't live in Australia, to scone yourself is to hit your head. I don't know if people still say this but it was a phrase from my childhood and as you can probably guess, having the opportunity to relive a childhood favourite has had the effect of regressing me just a tad.] I remember running under my Nan's dining room table, not realising I'd grown since the last time I'd done it and sconed myself. Good times.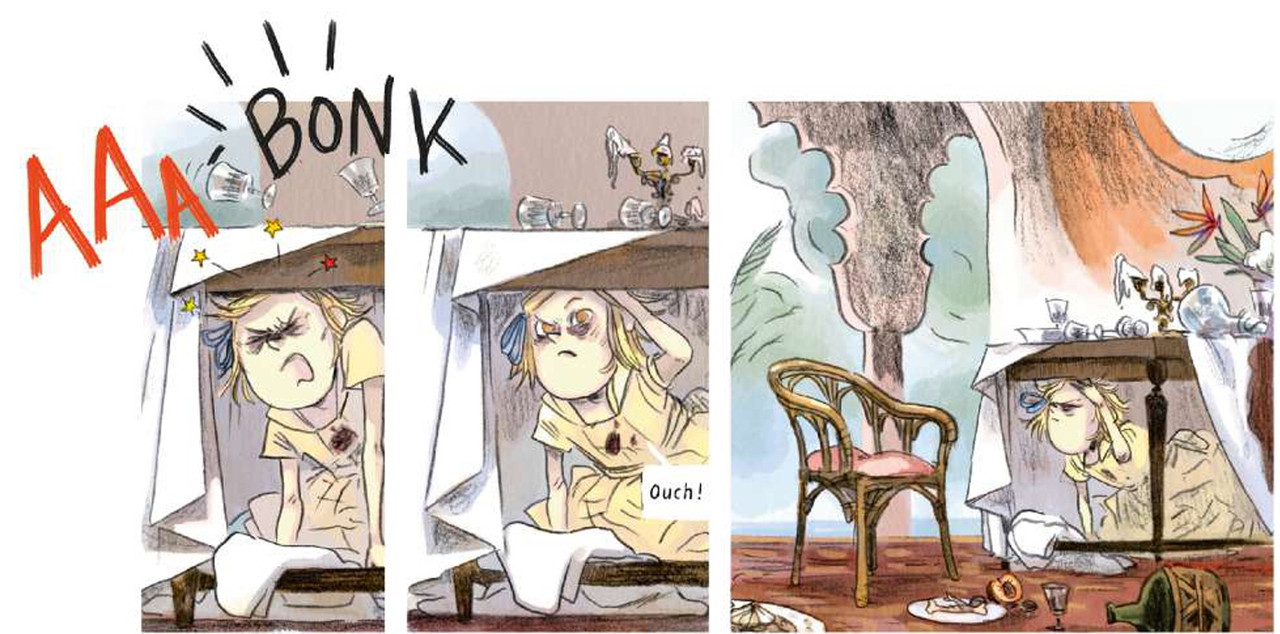 I loved Mary's death stare but didn't love her saying to Mrs Medlock, "I have no interest in your old crap". We're still in 1910 here and no matter how surly Mary is, I'm certain that word is not part of her vocabulary.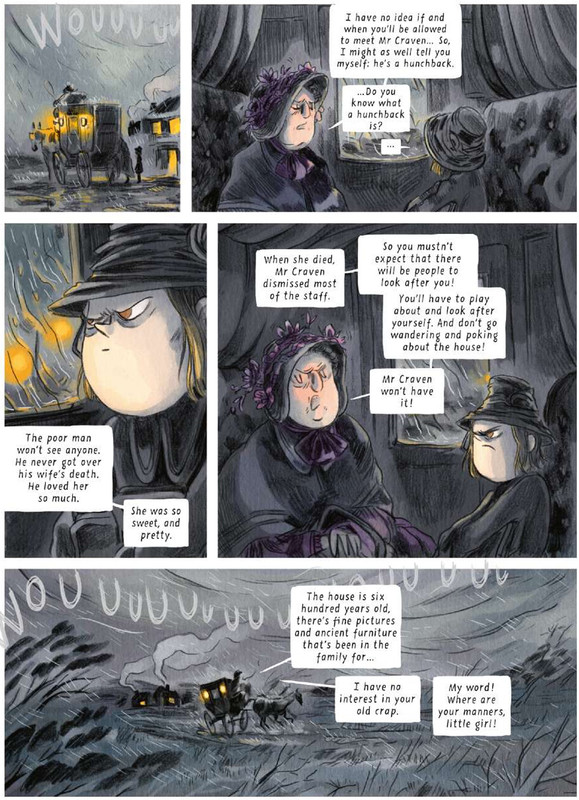 The colour palette changes with the seasons and, of course, Mary's mood. Mary gets pretty chipper a lot earlier in the story than I remember and her loneliness and isolation are less pointed here.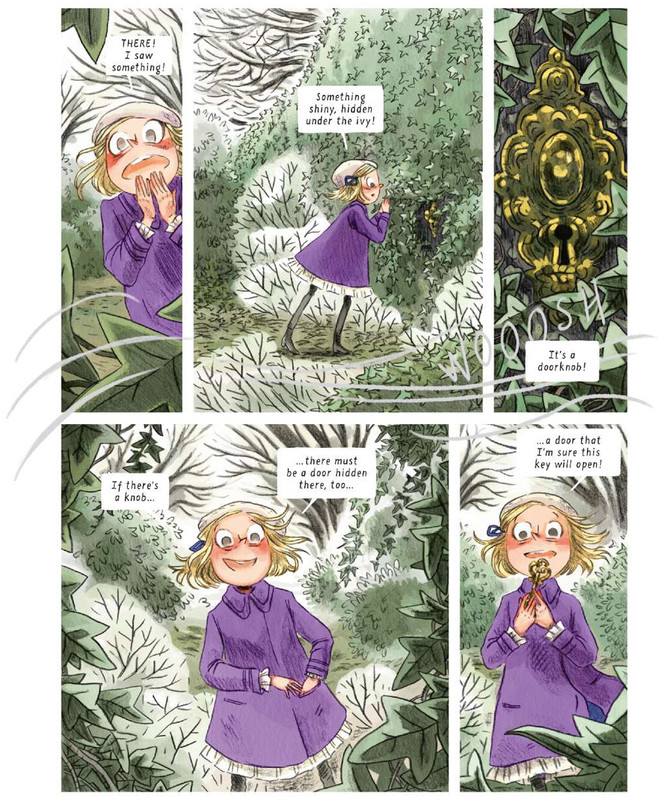 It was frustrating finishing this story partway through and, given this graphic novel was less than 100 pages, I wondered why it had to be split in two in the first place. I'm really looking forward to seeing what the garden looks like in full bloom so will be continuing this blast from my past.
Thank you so much to NetGalley and Europe Comics for the opportunity to read this graphic novel.
Once Upon a Blurb
When Mary's parents die, she moves to England, where she is sent to a strange mansion in the middle of the Yorkshire moors, belonging to her uncle. It is here that she discovers the comfort of friendship … and a wonderful secret that she soon shares with her new companions: a garden forgotten by everyone, whose key, as if by magic, also opens the doors to broken hearts. This is a two-part graphic adaptation of Frances Hodgson Burnett's 1912 classic of children's literature.