With the adult world intruding on her, Phoebe is having a sad day. We all need a unicorn best friend right now and fortunately for Phoebe, she has Marigold Heavenly Nostrils. Marigold regales Phoebe with stories of the time when unicorns ruled the Earth, how The Pointy Express preceded horn wi-fi and her time at Sparkle Academy.
Phoebe and Marigold discover they have different tastes in music, which causes no conflict at all.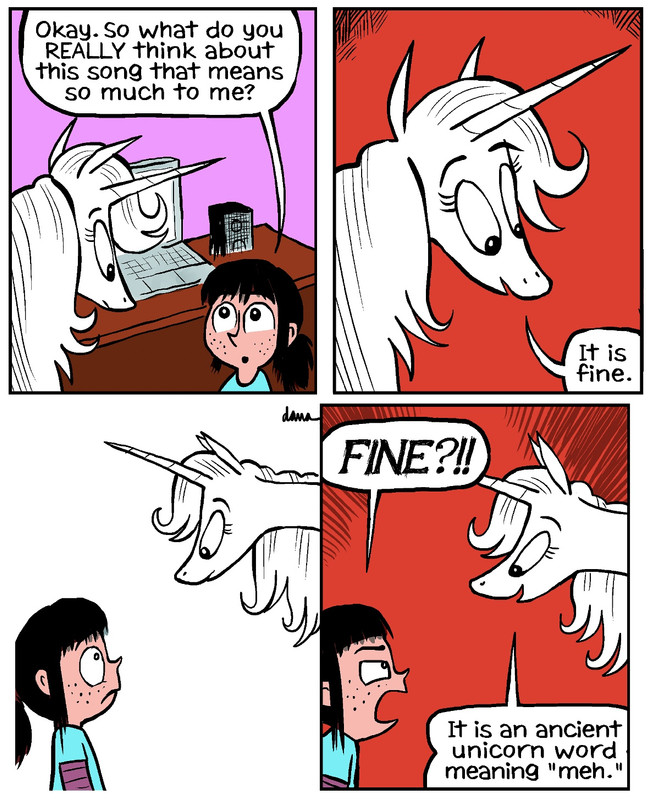 Eventually they find a song that they both like.
The Goblin Queen challenges Dakota to a popularity contest. Phoebe explains the Magical Christmas Loophole to Marigold, after getting over her Christmas anticipointment. Phoebe teaches Marigold about distraction.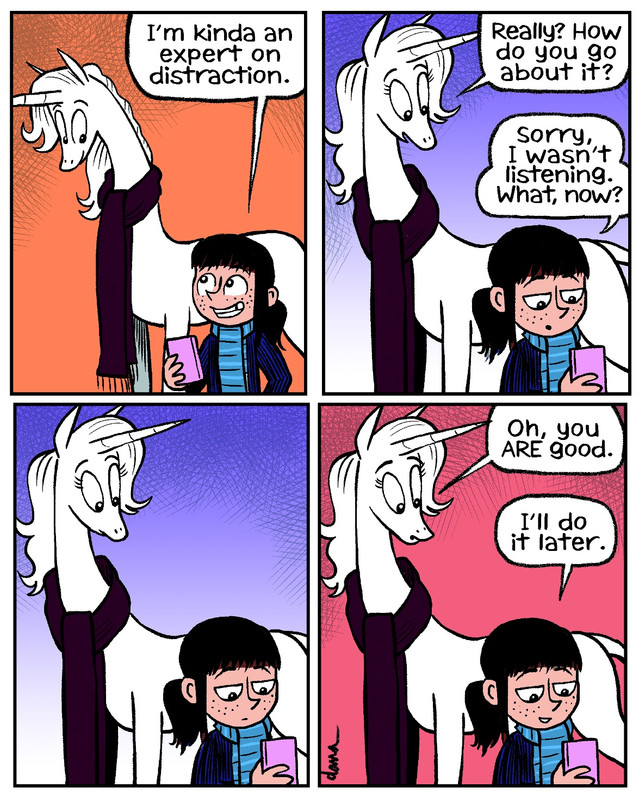 Max and Phoebe exchange Valentines. Phoebe has lunch with Dakota and her friends.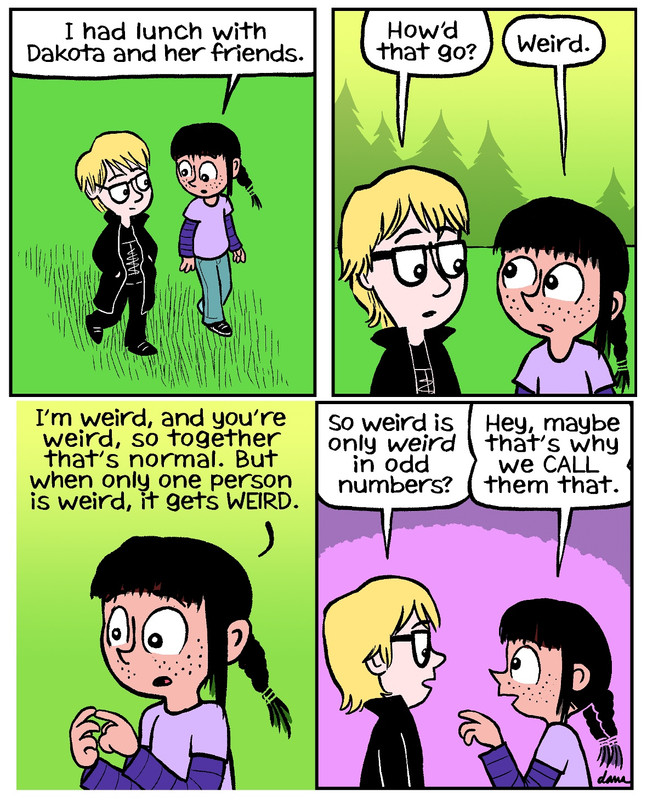 Marigold makes a Formal Declaration of Resolution to learn more about her family. We meet one of her cousins, Infernus, the Unicorn of Death. They're not as scary as they sound. I'm looking forward to attending Marigold's family reunion with her and Phoebe in a future collection.
Thank you so much to NetGalley and Andrews McMeel Publishing for the opportunity to read this graphic novel.
Once Upon a Blurb
Best friends Phoebe Howell and Marigold Heavenly Nostrils march to their own beat, but life isn't all rainbows and unicorns. With so many problems in the world and drama at school, Phoebe wonders why unicorns aren't in charge instead of humans. With Marigold, each day is full of magic, from introducing Phoebe to unicorn music to crashing a goblin popularity contest, and even tracking down long-lost family members like Infernus, the Unicorn of Death (who ends up being surprisingly adorable). In Unicorn Playlist, Phoebe and Marigold play all the hits.