Illustrations – Anna Demchenko
It's safe to say that I am obsessed with this picture book. I first borrowed it from my library six months ago. Since then I've renewed it as many times as the library would allow, then returned it only to immediately reserve it again.
I lost count of the amount of times I've read it months ago. Every reread remains udderly adorable. I love Ham and his friends, and I don't think I will ever get sick of visiting them.
The story is so simple but so enjoyable. Ham, Satay, Chops and Stew are loving their lives on the farm until one day when they make a horrifying discovery. They're not beloved pets after all. They're on the menu!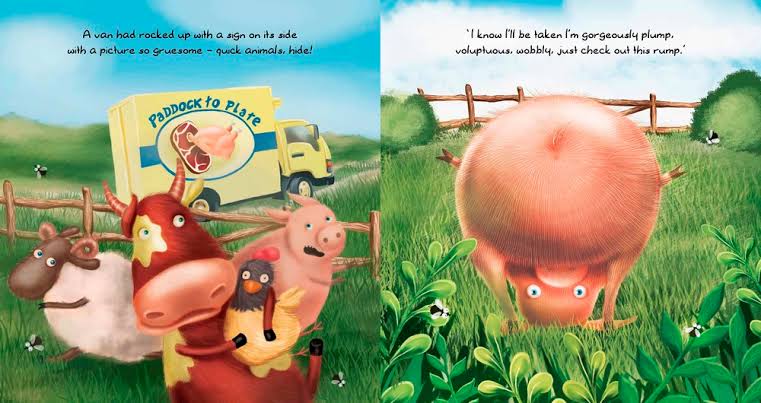 The animals knew that to save their own bacon,

a grand plan was needed before they were taken.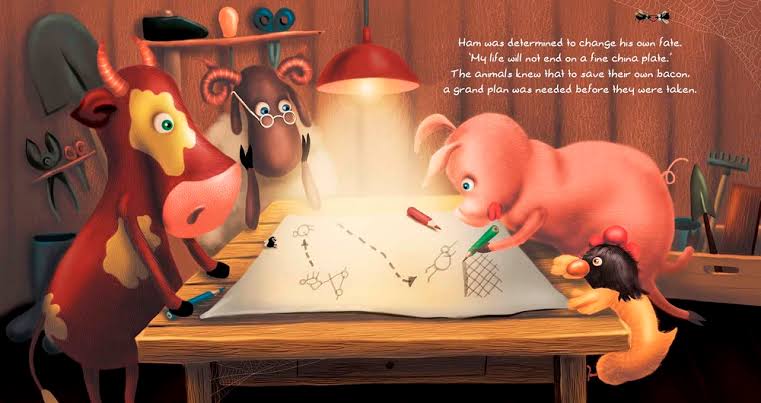 The chickens come up with an especially clever way to disguise themselves. Or so they think.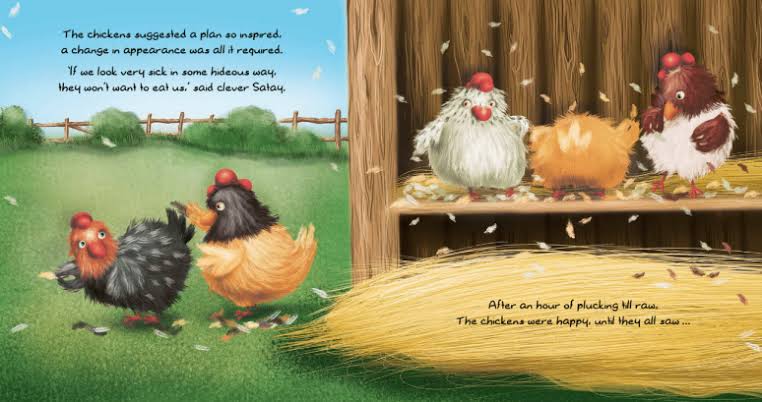 Nothing these friends try works until they realise they have the ability to help generate another food source, one that won't put them on the chopping block.
The rhyming text added to my enjoyment of this book. Anna Demchenko's illustrations turned a really fun premise into one of my favourite picture book reads of the year. The colours are vibrant and the animals are expressive. Even the flies are cute!
Be on the lookout for a brave fly saving its friend from a spider web.
I know at some point I'm going to have to return this book to the library for the final time. That's probably not going to happen until I purchase my own copy, though.
Once Upon a Blurb
What happens when Ham and his crew discover that they're destined for the dinner table?
Ham is a hilarious farmyard romp, with lovable characters and bright illustrations. The farmyard animals, Ham, Satay, Chops, Stew (and a few chickens) must work together to save themselves from their inevitable fate – the dinner plate! Everyone knows bacon is delicious, but are there any other food options for us to discover, and could there be another purpose for these adorable animals?