Illustrations – Carles Ballesteros
Spoilers Ahead! (marked in purple)
On a day where it's too hot to do much of anything, Mike and Bowow, his dog, are sitting on a hill. Suddenly there's an earthquake and a hole appears in the ground. After Bowow jumps into the hole, a note appears.
Birthday.

Come now.

Just fall up.
Mike doesn't know whose birthday it is and he certainly doesn't know how to fall up, but he does know he needs to find his dog.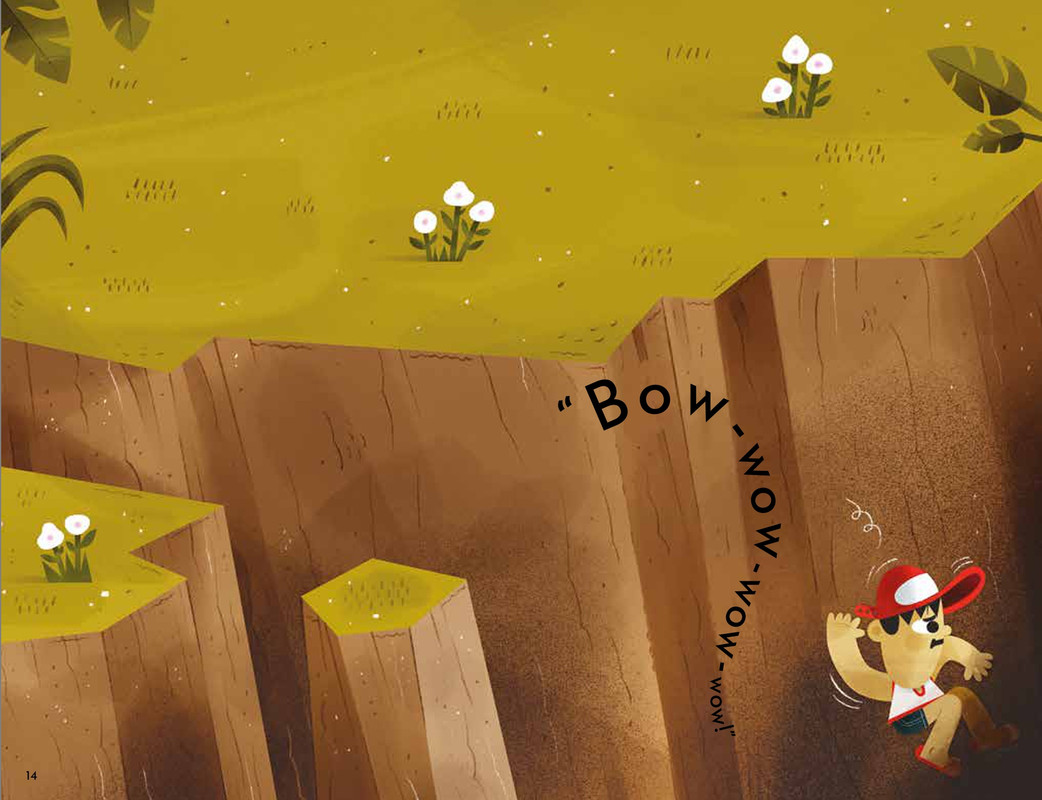 What follows is a birthday party with a difference.
I thought I was the target audience for all children's books, even though I haven't been a kid since last century. This one just didn't work for me, though. Confused, I asked someone else who loves kid's books to read it for me. It didn't work for them either.
If a kid reading this book asked me questions about it I'd probably have to make up the answers as it wasn't especially clear to me why different things were happening. I want to know why travelling between places makes the kids fall asleep, why Mike didn't come across Bowow when he fell from the Chocolate Hills to London and how the kids didn't get soot on them from travelling via a fireplace, amongst other things.
Thank you so much to NetGalley and Stripes Publishing, an imprint of Little Tiger Group, for the opportunity to read this book. Unfortunately it wasn't for me.
Once Upon a Blurb
A range of simple stories for new readers, with beautiful colour illustrations.
Mike and his dog Bowow are relaxing in the Chocolate Hills when the ground starts to tremble and the next moment a gaping hole appears. Before Mike can stop him, Bowow jumps into the hole. Then a note floats up…
Party.
Come now.
Just fall up.
There's no time to wonder what it means – Mike jumps in and falls into the most topsy-turvy of adventures.
A joyous story celebrating the power of unexpected friendships by award-winning author Candy Gourlay, beautifully brought to life with stunning illustrations by Carles Ballesteros.