Translator – Mike Kennedy
It's winter and Mr. Fox is having a world of trouble with his scarf of misfortune. He constantly trips over it and gets it caught on things. It has the tendency to want to strangle him any chance it gets. Already frustrated and embarrassed, Mr. Fox becomes increasingly mortified when his struggles catch the attention of a pretty lady fox.
Mr. Fox gave me some Wile E. Coyote vibes. Anything that could go wrong with this scarf did and the part of me that wasn't smiling at Mr. Fox's expressions as his misfortune multiplied wanted to tell him that if he wrapped the scarf just a few more times around his neck, he'd be warmer and there'd be the added bonus of it no longer being a trip hazard. That would have taken all the fun out of it, though, so I stayed quiet.
There's a cameo from Grumpf, from The Autumn of Mister Grumpf, who still seems pretty grumpy. At least he doesn't have to worry about autumn leaves piling up outside his door anymore.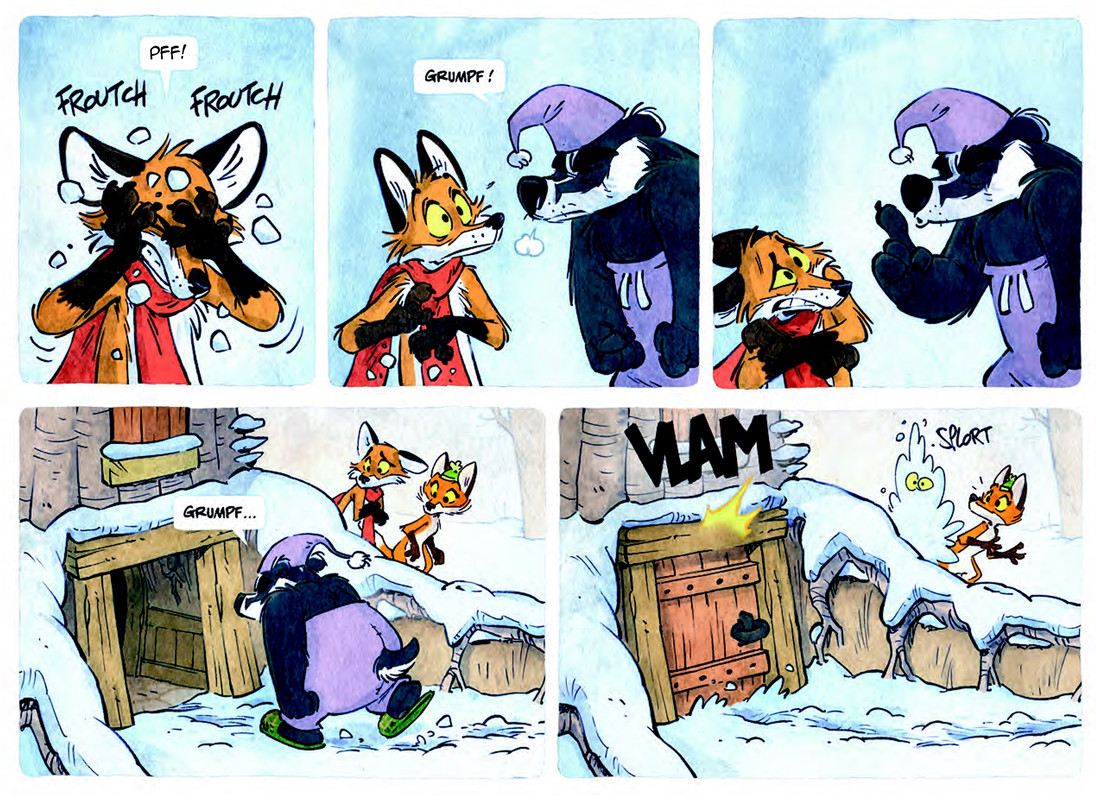 The illustrations are just as endearing as the ones in the first book of the series. The animals are so expressive and the colours, even in winter, are vibrant.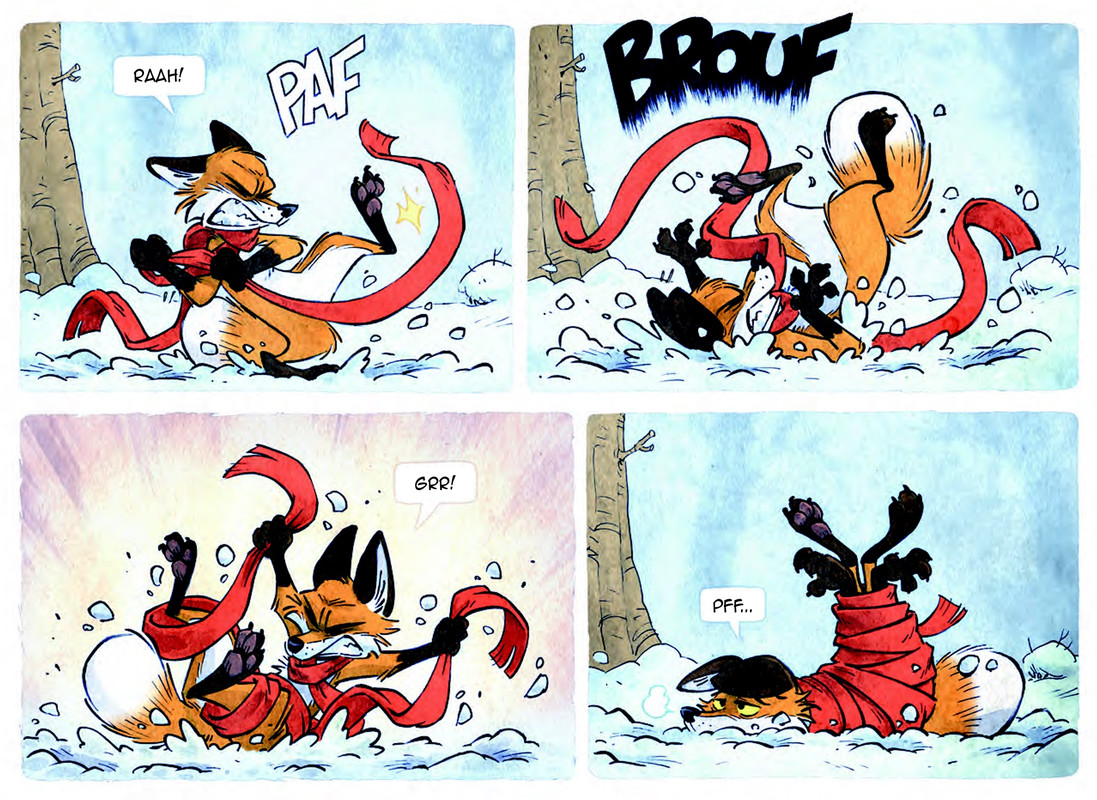 I'm looking forward to finding out what happens Beneath the Trees in spring.
Thank you so much to NetGalley, Magnetic Press and Diamond Book Distributors for the opportunity to read this picture book.
Once Upon a Blurb
Winter is here, and snow covers the woods like a cold blanket. Mr. Fox has his enormous scarf to keep him warm, but it is almost TOO big – he can't help but trip over it and get caught on tree branches all the time. But as embarrassing as that is, it is even more humiliating when trying to catch the eye of a beautiful lady!
This new series paints a tender and colourful portrait of everyday life, showing that behind every flaw or weakness can lie charm and strength. Readers will recognise their own neighbours, friends, and family members in the endearing animal characters within this forest community. In this second volume, a self-assured fox tries to stay warm with his ridiculously long scarf, but winds up having to deal with the embarrassment of getting caught up in everything … especially embarrassing in front of the pretty lady fox he's trying to impress! A warm-hearted and simple romance tale suitable for all ages.
The stories in this four-book series take place in the same forest over the course of four seasons. Each can be read independently, exploring the complexity and richness of relationships with family, friends, and loved ones. As both writer and illustrator, the author doesn't rely on text to convey emotions, oscillating between a clever dose of dialogue and wordless passages to makes these stories accessible to young readers starting as young as 5 years old.
Presenting a graphic universe somewhere between Michel Plessix's adaptations of The Wind in the Willows and the cartoons of Walt Disney (in particular those created by Don Bluth, such as The Rescuers and Robin Hood), Dav gently conveys each season through a changing palette of colours and rounded designs.