Translator – Mike Kennedy
All Mister Grumpf wants to do is clear his doorstep of leaves. His neighbours keep interrupting him, though. They all want help, either with preparations for winter or when things go wrong.
Mister Grumpf, despite his grumpiness, is there for his neighbours, helping them with their problems while his own continue to pile up.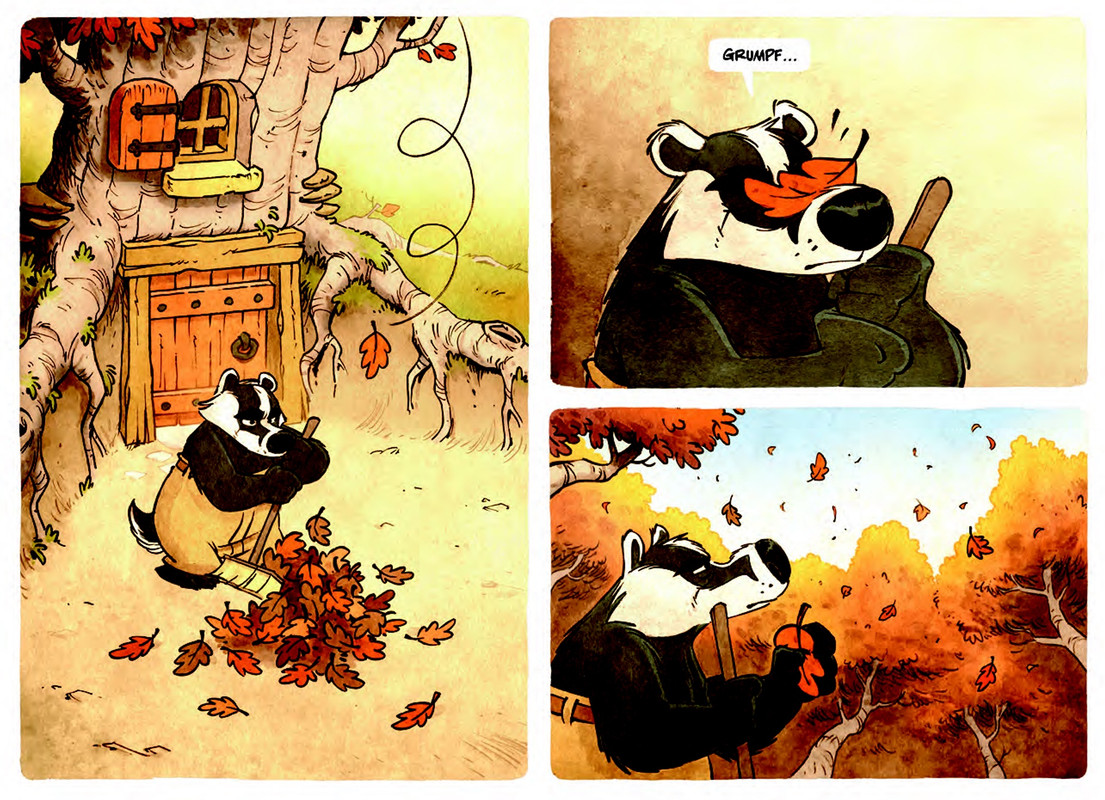 There's minimal text in this picture book but the illustrations clearly tell the story. The animals are all expressive, especially Mister Grumpf. I especially liked the glimpses inside the characters' homes and the autumn colours.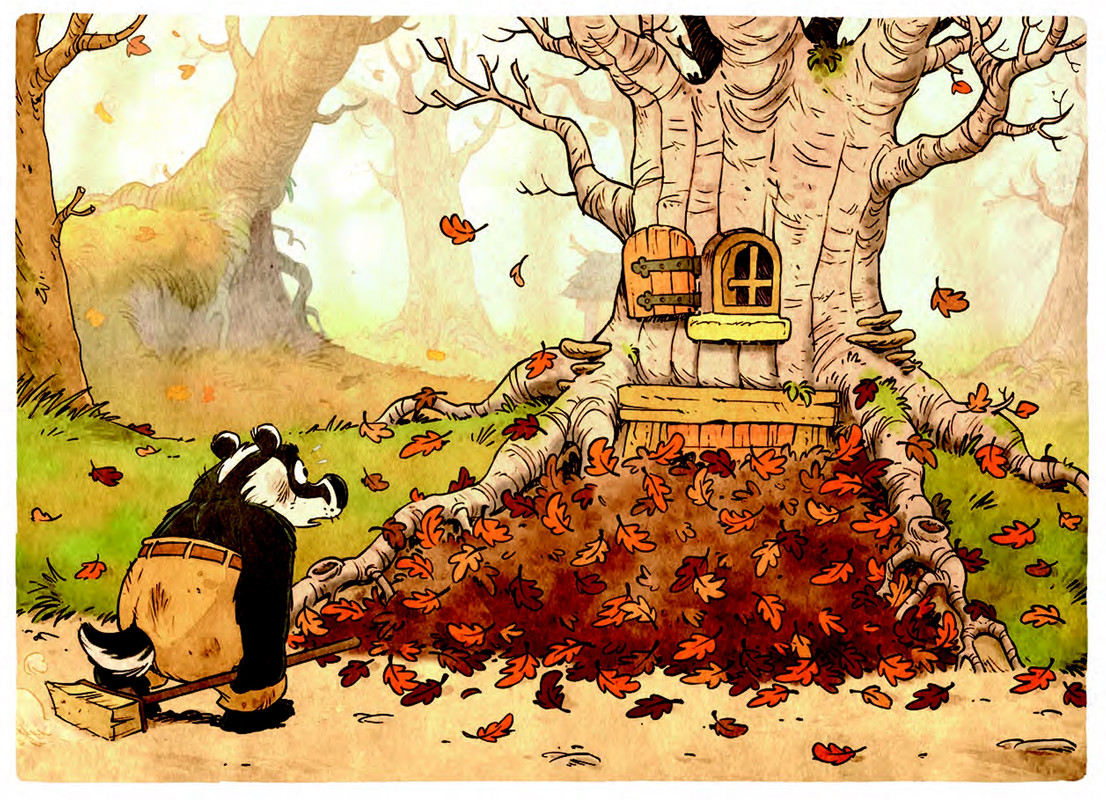 This book reminded me of Steve Smallman's Kind Mr Bear, where an elderly bear is always there to help his neighbours until he becomes ill and needs help himself.
I'm planning on continuing this series through the seasons.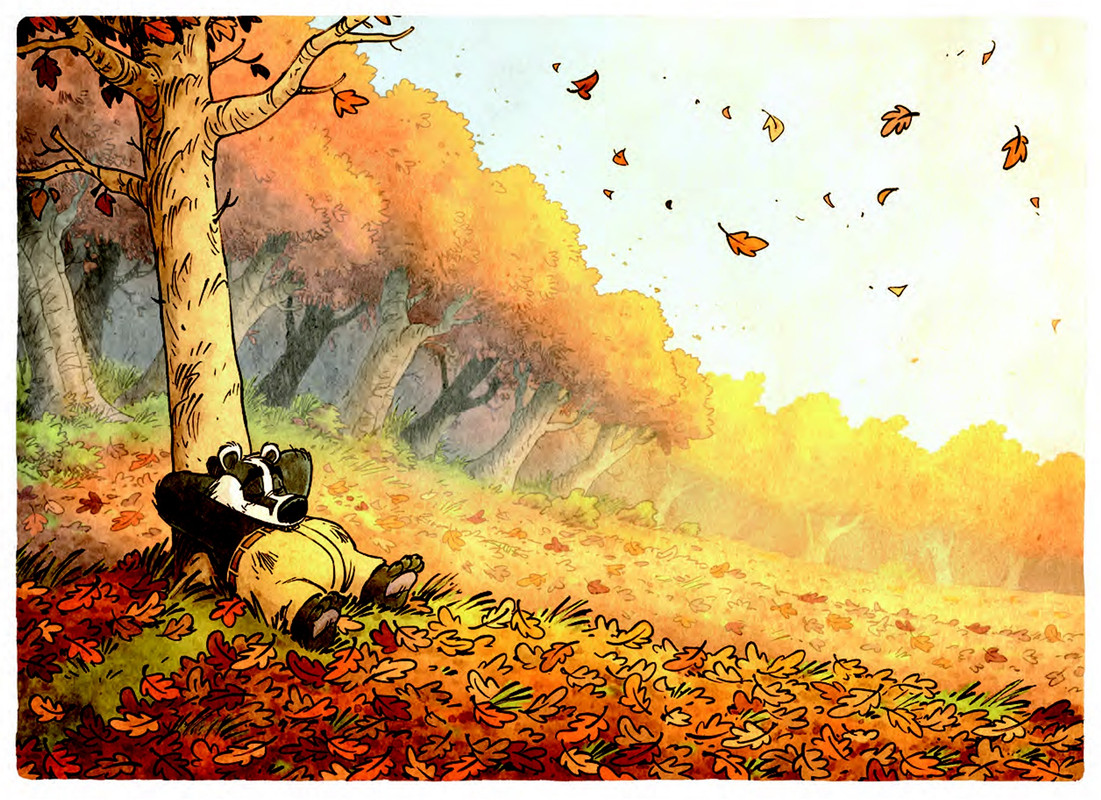 Thank you so much to NetGalley, Magnetic Press and Diamond Book Distributors for the opportunity to read this picture book.
Once Upon a Blurb
Winter is fast approaching and all the animals in the forest are in full preparation: storing food and provisions, dining on the last worms with the neighbors, etc… All the animals but one: grumpy badger Mr Grumpf just can't finish sweeping the dead leaves off his doorstep with everyone coming by to disturb him! Grumpf!
This new series paints a tender and colourful portrait of everyday Life, showing that behind every flaw or weakness can lie charm and strength. Readers will recognise their own neighbours, friends, and family members in the endearing animal characters within this forest community. In this first volume, we meet a very busy badger, who may admittedly be a little slow, but who never refuses to lend a paw to help his neighbours. In time, his generosity will be rewarded!
The stories in this four-book series take place in the same forest over the course of four seasons. Each can be read independently, exploring the complexity and richness of relationships with family, friends, and loved ones. As both writer and illustrator, the author doesn't rely on text to convey emotions, oscillating between a clever dose of dialogue and wordless passages to makes these stories accessible to young readers starting as young as 5 years old.
Presenting a graphic universe somewhere between Michel Plessix's adaptations of The Wind in the Willows and the cartoons of Walt Disney (in particular those created by Don Bluth, such as The Rescuers and Robin Hood), Dav gently conveys each season through a changing palette of colours and rounded designs.