Mr Bear is always helping out the other animals in the forest and has been doing it for so long they have begun to take him for granted. When he becomes ill there's no one there to take care of him. Until the other animals realise that when you're friends with somebody giving is just as important as receiving.
This is such a sweet story but it's the illustrations that have made me return to this book so many times. The animals are so expressive and I love the colour palette.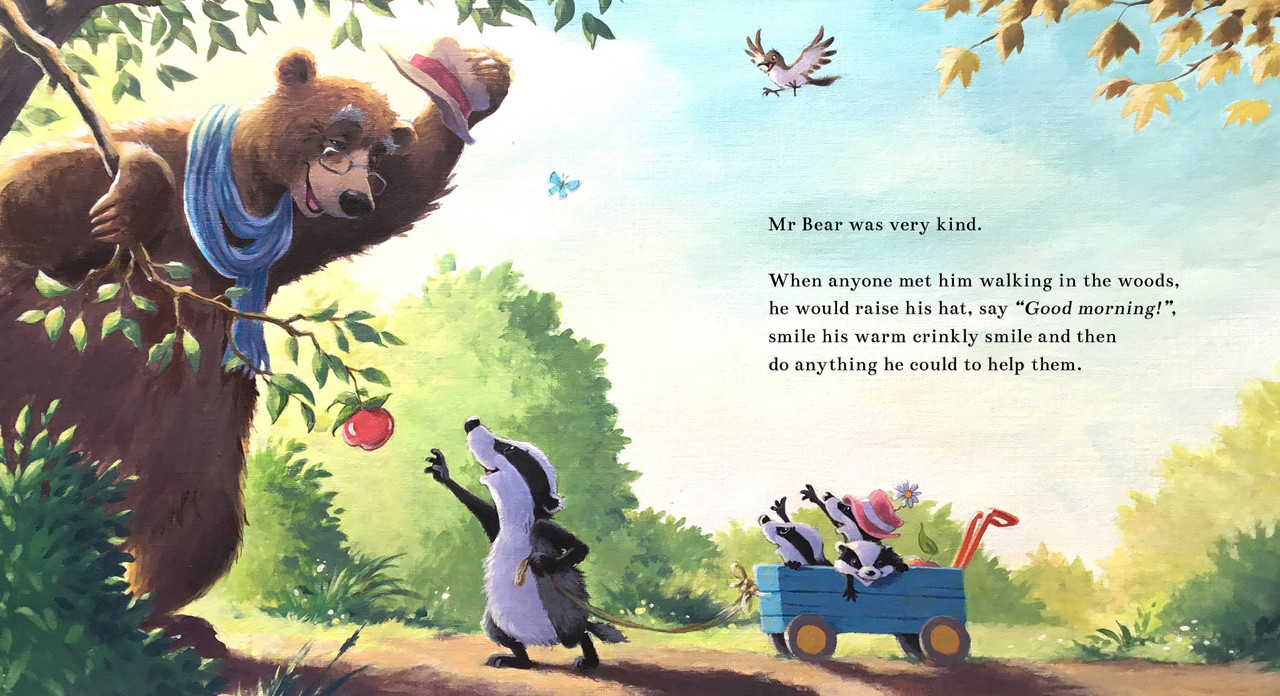 In one illustration Mr Bear is reading a book to the children so naturally I had to check it out because I thought there must be a reason that specific image was used. The cover matches one of the author's other books, Batmouse, so it turned out to be a fun Easter egg!
I want to keep looking at the illustrations and I'm keen to get my hands on more books by this author.
Thank you so much to NetGalley and QEB Publishing, an imprint of Quarto Publishing Group, for the opportunity to read this book.
Once Upon a Blurb
Kind Mr Bear is very kind. He does everything he can to help people. But the animals in the forest start to take him for granted, and when he gets sick, he finds himself all alone in his cave. Will anyone help him?
This touching story from award-winning author/illustrator Steve Smallman shows that when it comes to true friends, kindness is something to give as well as receive.