Illustrations – Carolyn Conahan
If you've ever been a dog's human, you'll relate to the many roles this girl's best friend fulfils. Her best friend is, amongst other things, her alarm clock, taste tester and fan club.
My best friend growing up was many of these things but she was also my confidante, protector and a superhero. While my Halloween costumes changed throughout the years, I was always accompanied by Superdog. I guess it's no surprise then that my favourite illustration in this book (also the cover image) involves a sidekick, complete with flowing cape.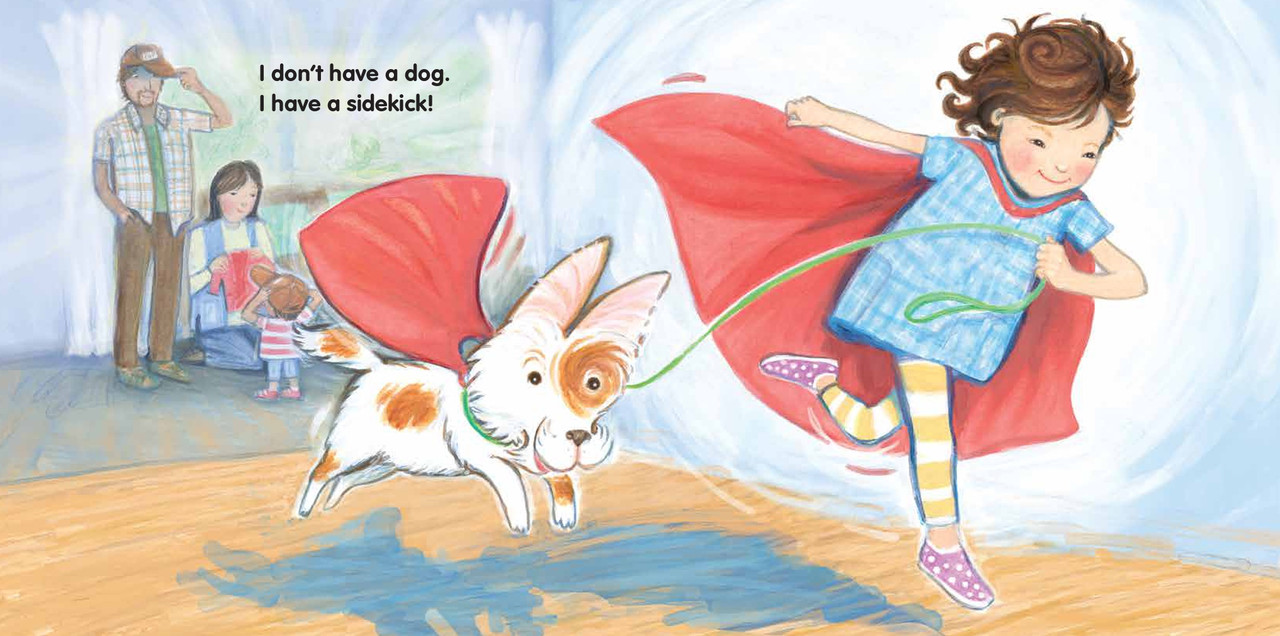 Carolyn Conahan's illustrations are adorable and made me nostalgic.
Keep an eye out for the girl's younger sibling, who helps demonstrate the dog's powers as a vacuum cleaner.
Thank you so much to NetGalley and Little Bigfoot, an imprint of Sasquatch Books, for the opportunity to read this picture book.
Once Upon a Blurb
I Don't Have a Dog is all about … having a dog! In this picture book, a young girl insists she doesn't have a dog, but instead an alarm clock, a vacuum cleaner, a home security system, and even a homework excuse.