I'd never heard of the Heart of the City comics before so this collection was my introduction to Heart Lamarr and her friends.
I liked Kat.
"Friendship is nothing if you don't stand up for each other."
I also liked nerds Charlotte and Dean. Their problems are understandable, like worrying that the other is nerdier. And Charlotte's dog is called Ripley, so you have to love her for that.
The thing is, though, I didn't like Heart.
"Sorry to interrupt this weird-off, but let's get to how your skill can help me."
In this collection, Heart really wants to get her ears pierced. She also wants a part in the school play.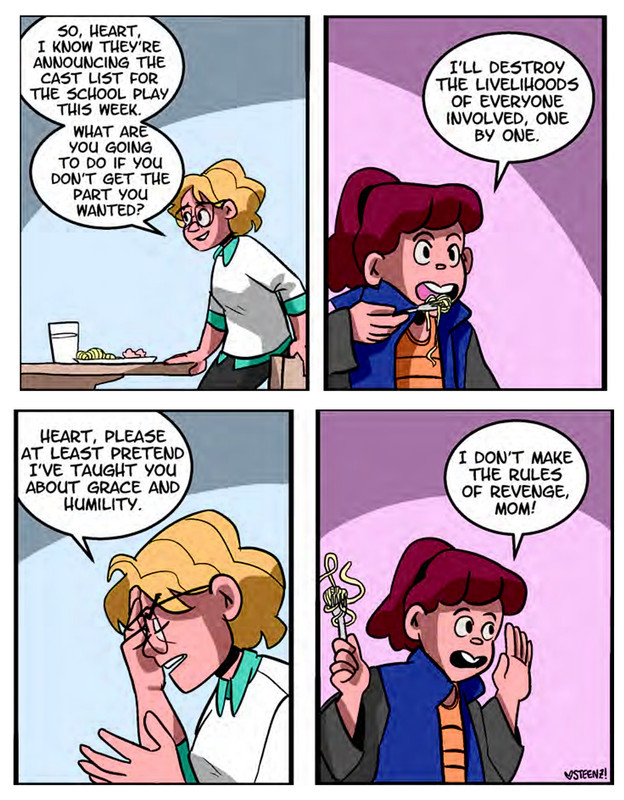 She also attends a sleepover, babysits and hosts a Halloween party. I found Heart most relatable when she was binge watching TV.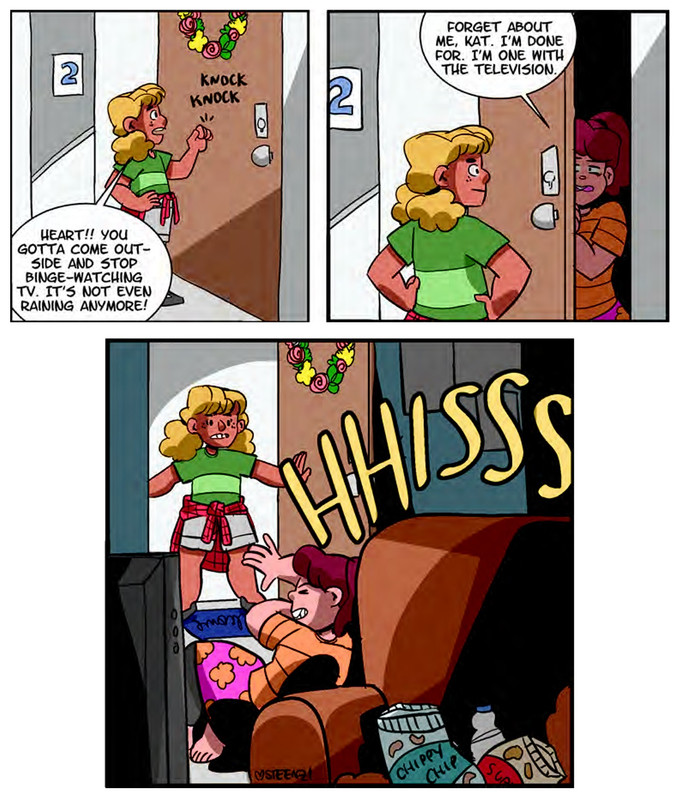 I loved the fortune telling bread and I may need to join the Atlantic Paranormal Society.
I would probably want to hang out with Heart's friends again but I'm not especially keen on crossing paths with her.
Thank you so much to NetGalley and Andrews McMeel Publishing for the opportunity to read this collection.
Once Upon a Blurb
This first book collection of Heart of the City comics by the strip's new creator, Steenz, is packed with outstanding art, a diverse cast of characters, and engaging, positive storylines about friendship, pop culture, ghost stories, and a wide range of real-world issues. 
Heart Lamarr is a girl with big dreams who lives in Philadelphia with her single mum. She has her sights set on a life of theatre, but she runs into plenty of drama off-stage, too. Luckily, her best friends Dean, Kat, and Charlotte form a stellar supporting cast to help Heart navigate the challenging world of school plays, cliques, rumours, and everything else middle school throws at them.