Translator – Mike Kennedy
You know you're in desperate need for some childlike fun when you identify with a couple of grumpy old men more than you do some rambunctious younguns.
Mr. Owl and Mr. Toad just want some peace and quiet. Mr. Toad appears to be a bit of a crankypants (crankyoveralls?), upset the neighbourhood kids are making a ruckus this summer. Mr. Owl isn't having a hoot either.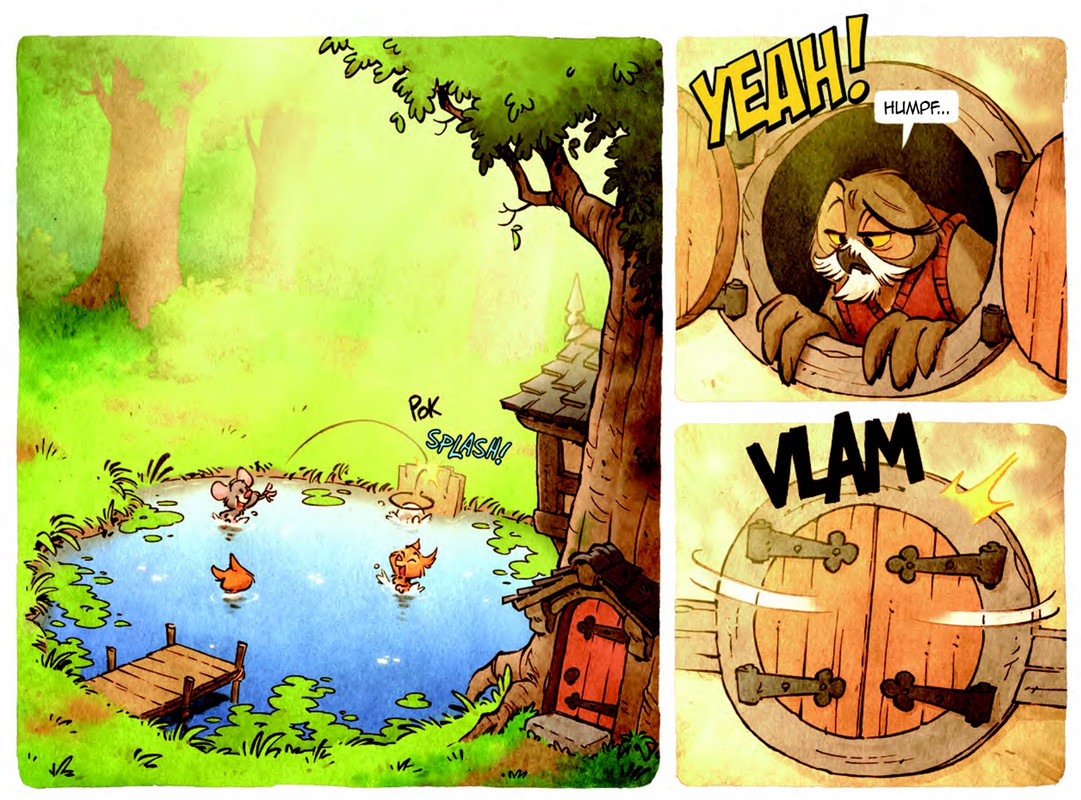 At least he has a very relatable reason for needing some quiet time, though. He's in the middle of a particularly engaging book.
Maybe it's time for these oldtimers to reclaim some of the joy and innocence of childhood.
This is such a cute series, combining life lessons with humour. There's minimal text but the illustrations clearly tell the stories. All of the animals are expressive and I love the colour palette.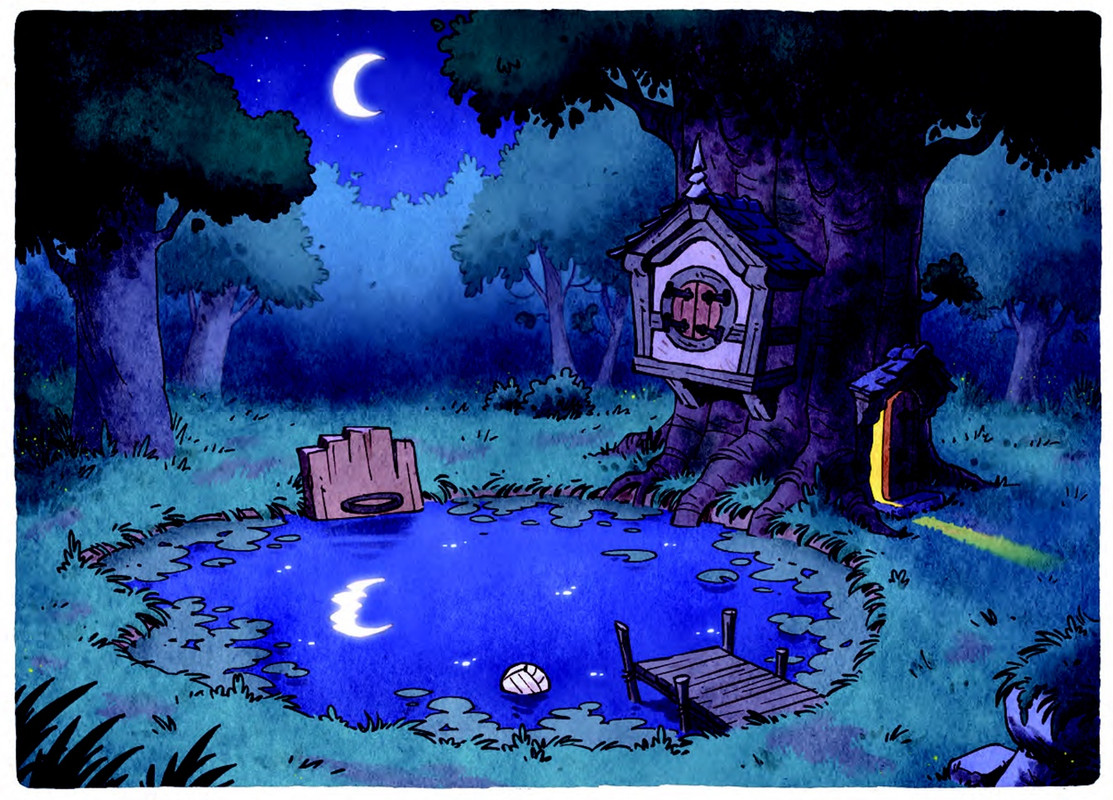 Given the first two books in this series were autumn and winter, it would have made more sense to me for the final two books to be released in season order. While the stories are all set in the same world, they can be read in any order.
I'm looking forward to spring.
Thank you so much to NetGalley, Magnetic Press and Diamond Book Distributors for the opportunity to read this picture book.
Once Upon a Blurb
It's summer, and the laughter of children echoes under the trees. But for some of the older animals, the frivolous abandon of childhood is far behind them. Old Mr. Owl and Mr. Toad get the crazy idea to relive some of their youth if that's even possible anymore…
The third book in a new series designed to paint a tender and colourful portrait of everyday life, showing that behind every flaw or weakness can lie charm and strength. Readers will recognise their own neighbours, friends, and family members in the endearing animal characters within this forest community. In this third volume, a pair of older animals set out to relive their energetic youth. A heartwarming tale suitable for all ages.
The stories in this four book series take place in the same forest over the course of four seasons. Each can be read independently, exploring the complexity and richness of relationships with family, friends, and loved ones. As both writer and illustrator, the author doesn't rely on text to convey emotions, oscillating between a clever dose of dialogue and wordless passages to makes these stories accessible to young readers starting as young as 5 years old.
Presenting a graphic universe somewhere between Michel Plessix's adaptations of The Wind in the Willows and the cartoons of Walt Disney (in particular those created by Don Bluth, such as The Rescuers and Robin Hood), Dav gently conveys each season through a changing palette of colours and rounded designs.