Spoilers Ahead! (marked in purple)
It's a chilly February day and Echo Springs is about to be painted red. The dead have returned and they've got something special planned for the people they knew when they had heartbeats.
"Evidently, people are starting to see ghosts."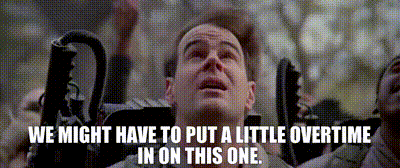 Those whose pasts are about to collide with their present include substitute elementary school teacher Mari, business major Faizan, homeschooled son of religious parents Oliver, café owner Karen, librarian Jerome and EMT Julie.
There's nowhere to run because what's happening in Echo Springs isn't an isolated event; the entire planet is experiencing a reddening.
It's been a long time since I've had this much fun watching peoples' insides become their outsides. The death scenes are gory and imaginative. Some are even worthy of a chuckle. On second thought, maybe they're not supposed to be funny and my inner Karen is showing…
The blood flows freely, the organs are on show and the body count is ginormous. I had planned on tallying up all of the deaths but am pleased to report that I became overwhelmed by the task and gave up. I'm having trouble choosing a favourite death scene but the atrocities I witnessed at Smiles, Inc. are probably going to stay with me the longest.
This would have been a much quicker read if I hadn't been compelled to stop every time I got to a particularly graphic description so I could read it to the person beside me, interrupting their current read. I definitely need to see this book made into a movie.
Had I visited Echo Springs before the dead decided to add to their ranks, I would have visited the library (obviously) and Icing on the Cake.
The fact that my Kindle looked like it was haunted every time I opened it while reading was just perfect.
My only niggle was that, of all of the people I met in Echo Springs, it was Oliver who was destined to spend most of the book either entirely or very nearly naked. I wish someone had found some pants for him at some point during the carnage.
Content warnings include mention of death by suicide, emotional abuse, gun violence, homophobia, miscarriage, physical abuse, racial and religious slurs, racism, sexual assault, suicidal ideation and transphobia. If you're squeamish or have emetophobia, this may not be the read for you.
Thank you so much to NetGalley and Flame Tree Press for the opportunity to read this book.
Once Upon a Blurb
In Echo Hill, Ohio, the dead begin to reappear, manifesting in various forms, from classic ghosts and poltergeists, to physical undead and bizarre apparitions for which there is no name. These malign spirits attack the living, tormenting and ultimately killing them in order to add more recruits to their spectral ranks.
A group of survivors come together after the initial attack, all plagued by different ghostly apparitions of their own. Can they make it out of Echo Hill alive? And if so, will they still be sane? Or will they die and join the ranks of the vengeful dead?