It's spring cleaning time and Little Wombat has decided he doesn't want to live in a burrow anymore.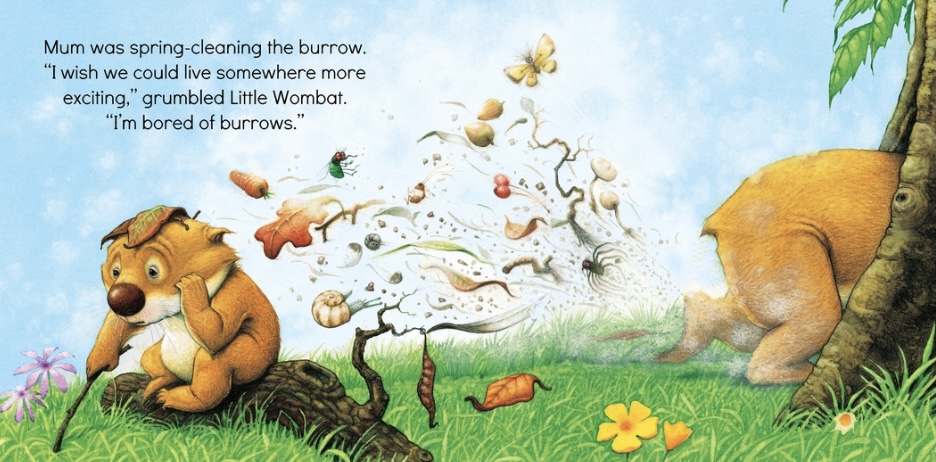 Determined to find somewhere better to live, Little Wombat sets off on an adventure.
"Can I live with you?"
Little Wombat enthusiastically tries out the homes of his friends, only to discover that there really is no place like home.
As I've come to expect from Charles Fuge's picture books, the illustrations are absolutely gorgeous. The colours are beautiful, the characters are expressive and the little details are always worth paying attention to.
I loved the faces of the critters who were being flung from the burrow by Little Wombat's mother as she cleaned. I chuckled as Little Wombat discovered that the homes of each of his friends were not quite suitable for a wombat.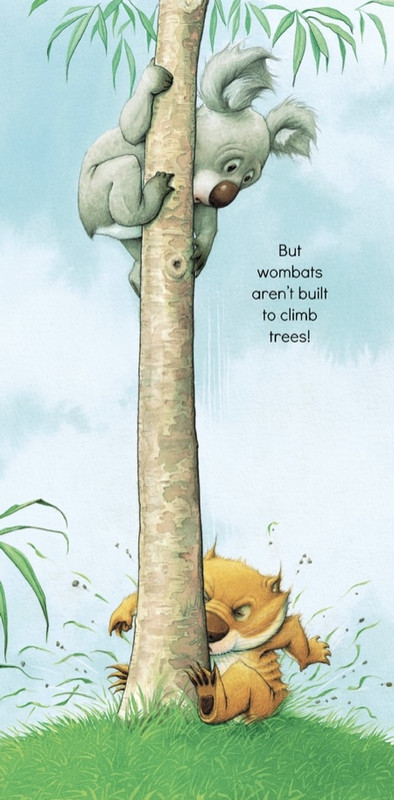 Although Charles Fuge is one of my favourite illustrators, this was my first Little Wombat book. I'm more convinced than ever that I need to read every Charles Fuge book.
Thank you so much to Walker Books for the opportunity to read this picture book.
Once Upon a Blurb
Do Little Wombat's friends live in more exciting places than him? Little Wombat is determined to find out! But it's not long before he realises that for little wombats, burrows are simply the best!
A fun-filled tale about being happy with the things you have.