Sasha Patience Pruitt and Mr. Sloth are best friends. In Mindful Mr. Sloth, Sasha learned that if you live your life on fast forward you'll miss out on the beauty that can be only been appreciated at a slower pace.
Still not one to live up to her middle name, Sasha wants to go swimming and she wants to go NOW! First, Mr. Sloth takes much too long to get ready. Then one thing after another delays their swim. Eventually it all becomes too much for Sasha.
Sasha finally gets to go swimming but it turns out it isn't as much fun without her best friend.
I love Mr. Sloth. He's never in a hurry and he's a master of mindfulness.
Throughout the story readers see Sasha and Mr. Sloth using different strategies to try to remain calm. These are reinforced at the end of the book, with a list of practical suggestions for when you're feeling frustrated.
As I've come to expect from Katy Hudson's books, the illustrations are gorgeous. Mr. Sloth is adorable and Sasha is very expressive.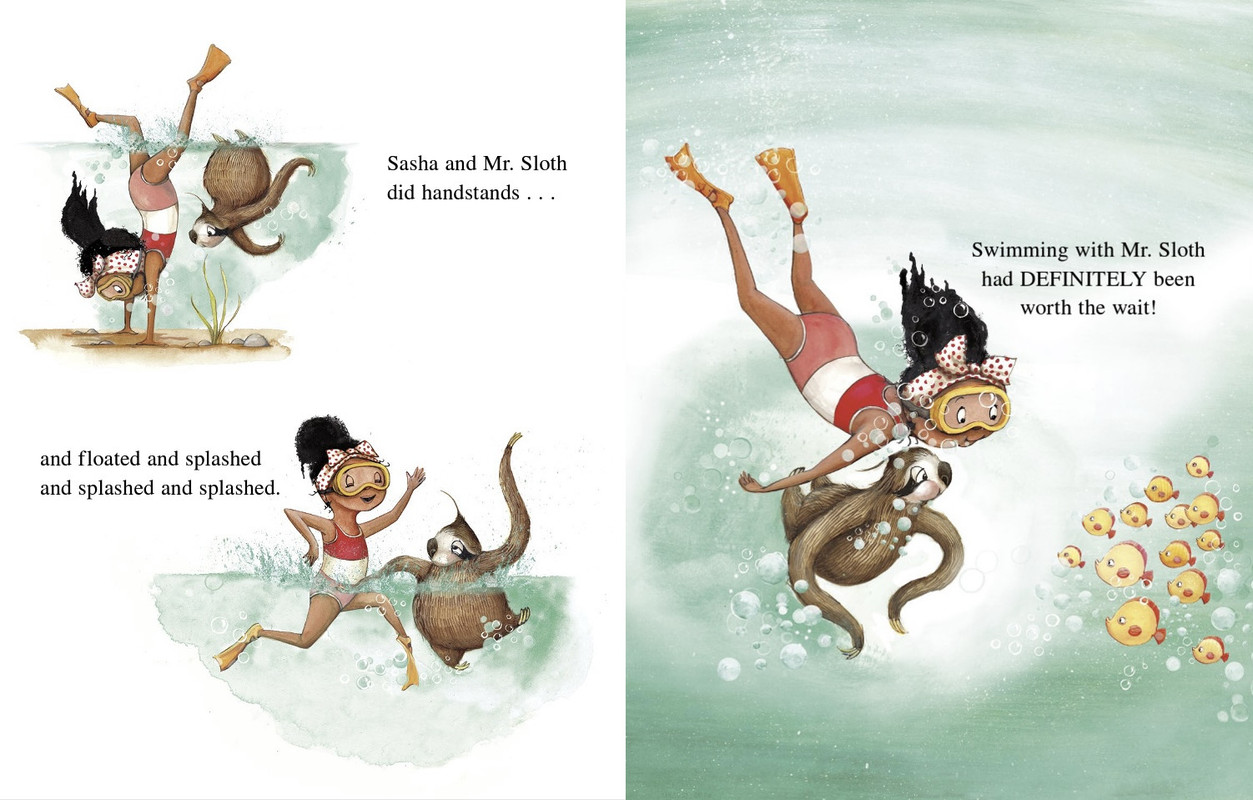 Thank you so much to NetGalley and Capstone Editions, an imprint of Capstone, for the opportunity to read this picture book.
Once Upon a Blurb
The sun is out. The temperature is hot. And Sasha has everything packed and ready for a full day of swimming! But Mr. Sloth is taking for-eh-ver! Sasha does NOT like to wait. However, her best friend is never in a hurry. Will Sasha learn to be patient, or will her quick temper ruin a memorable summer outing?