Illustrations – Sheryl Murray
When she was a child, Nancy was teased about her love of reading. The school library was her favourite place and when she learned about the existence of the public library, entire worlds opened up to her. She devoured everything she could, starting with books about horses.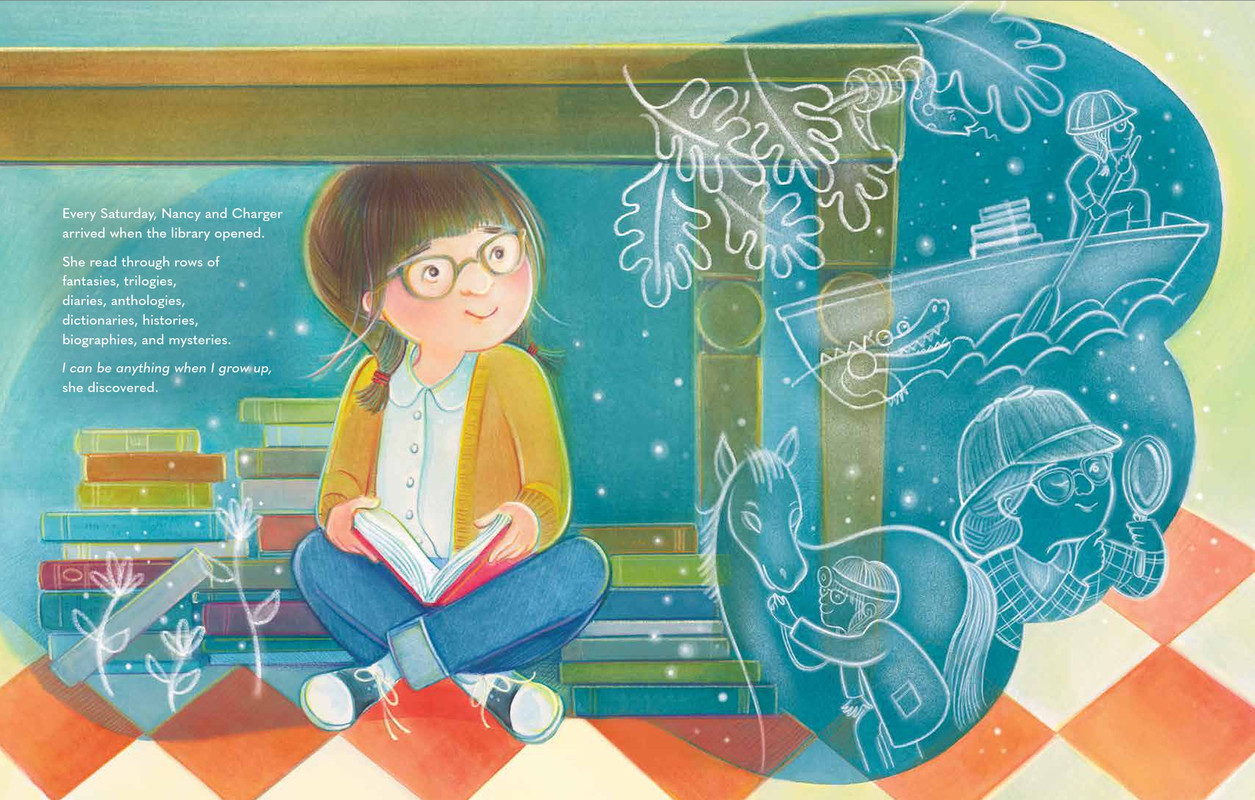 With some encouragement from the librarians, Nancy stepped outside of her comfort zone, giving a talk about horses at the library. This is how Nancy found both her confidence and her calling.
Once challenged to write a six-word memoir, Nancy wrote: "Girl discovers books, then discovers life."
And what a life it's been. Nancy has won awards and written books. She even has her very own action figure !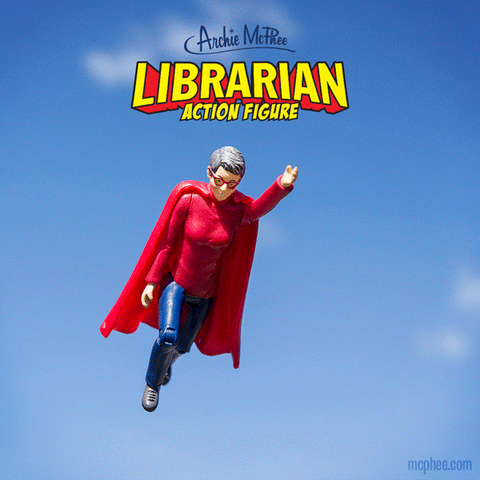 Nancy's story speaks to the magic that exists in libraries and the superpowers librarians have to change lives.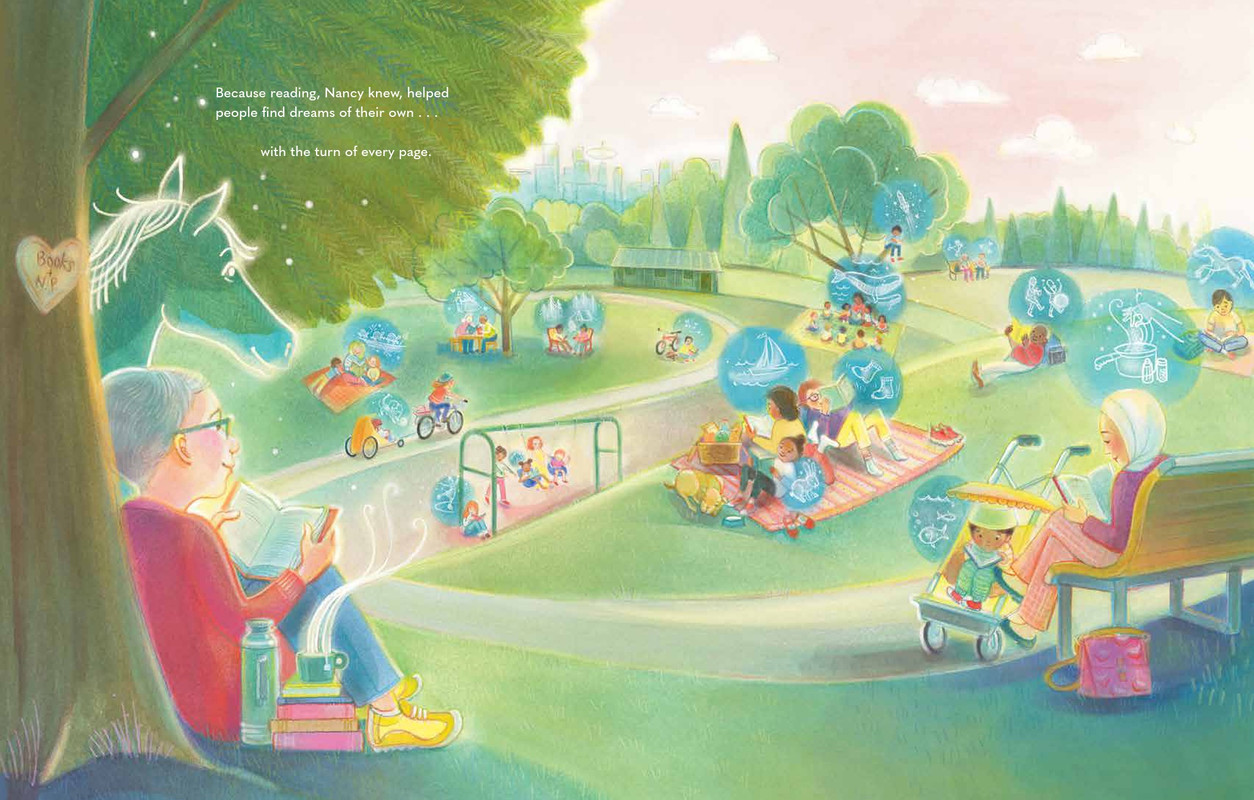 More bookish superheroes need action figures.
Thank you so much to NetGalley and Little Bigfoot, an imprint of Sasquatch Books, for the opportunity to read this picture book.
Once Upon a Blurb
Library Girl is the inspiring childhood story of how beloved librarian, author, and Seattle icon, Nancy Pearl discovered her strengths and realised her passion. It is a loving tribute to the power books and librarians have to transform children's lives.
Nancy Pearl loved books and spent so much time in her school library that her grade school classmates teased her, calling her "library girl." When she discovers her neighbourhood public library is open on Saturday, she begins the adventure of her lifetime. There, an inspiring librarian recognises her abilities, recommends books that ignite her vivid imagination, and provides experiences to bolster her burgeoning self-confidence. As she loses herself in the books she finds herself in their pages and comes to recognise her strengths. Her self-discovery brings a realisation at a young age that she wants to become a librarian so she can help children discover their dreams. 
This young girl, Nancy Pearl, grows up to become "America's Most Celebrated Librarian," devoting her life to talking about books up and down library aisles, on radio and television, at conferences and colleges around the world. Ultimately, she authors books about books, believing that reading allows people to find dreams of their own … with the turn of every page.