I inherited my Nan's fascination for cemeteries. She instilled in me a reverence for the people whose tombstones I was reading. Horror movies gave me my dread/hope that one day I'll witness a hand rising from a grave or hear some grave bells ringing.
This book introduces you to a selection of beautiful cemeteries from around the world. For some, their beauty lies in their location, overlooking the ocean or surrounded by trees. Some hold unique cultural or historical significance. Many are the final resting place of people who found fame in life.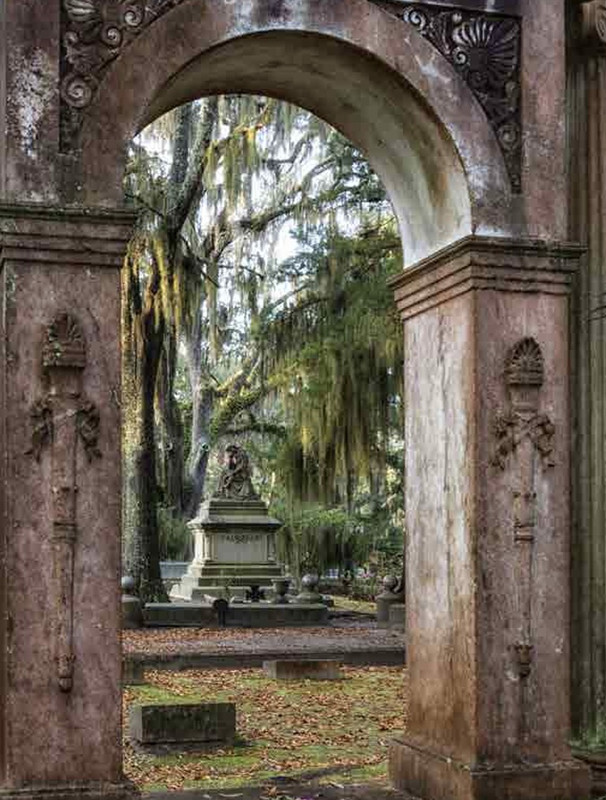 Bonaventure (meaning 'Good Fortune') Cemetery in Savannah, Georgia
Each entry includes the history of the cemetery and photos that made me want to visit most of them, but there are also tales of the horror of being buried alive and bodysnatching. If you know me, you know I love fun facts. This book has plenty. Some of my favourites are:
🪦 The headstone of Susan B. Anthony is covered with plexiglass around election time because there's a tradition of people placing their 'I Voted' stickers on it.
🪦 The Sophie Calle installation at Green-Wood Cemetery in Brooklyn, New York is a "twenty-five-year artwork entitled Here Lie the Secrets of the Visitors of Green-Wood Cemetery in which people can write down their thoughts or secrets and place them in a white marble 'tombstone'."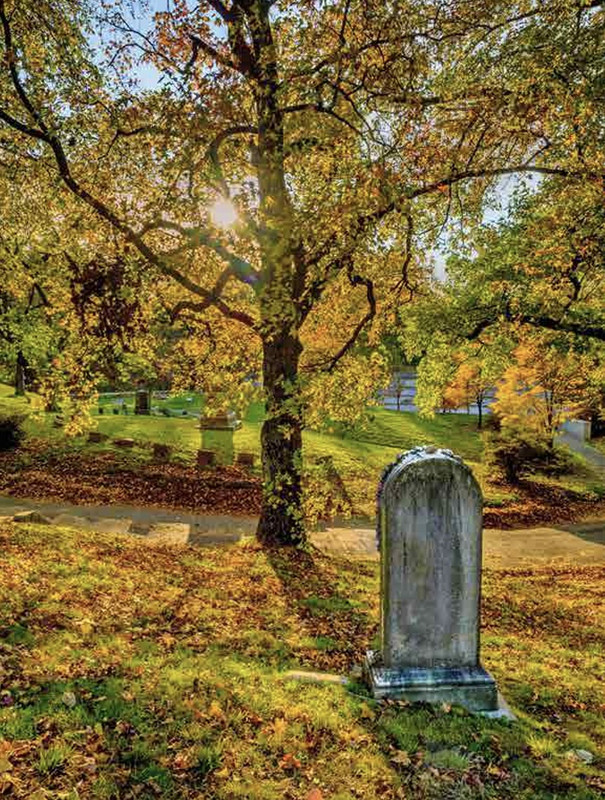 Green-Wood Cemetery in Brooklyn, New York
🪦 During summer, movies screenings are held on the Douglas Fairbanks Lawn at Hollywood Forever Cemetery in Los Angeles, California. Movies shown there include Night of the Living Dead.
🪦 Amongst the tombstones in Okunoin Cemetery, Mount Kōya, Japan, you'll see some more unusual memorials:
a giant termite's nest that acts as a pest control company's memorial to all the termites their products have exterminated. Puffer fish that have fallen foul of chefs' knives, a giant coffee cup, a large space rocket erected by aerospace company ShinMaywa Industries and memorials to the staff of companies such as Nissan, Toyota and Kirin beer all form part of the curious mix.
If you're superstitious, you may want to avoid this cemetery all together.
Nearby, housed in a small wooden cage near the Gobyobashi Bridge, the equally curious Miroku Stone supposedly weighs one's sins as you try to lift it from a lower to an upper platform, but more scary is the Sugatami-no-Ido, or Well of Reflections, found just beyond the Nakanohashi Bridge, close to the shrine to the bodhisattva Asekaki Jizo. Legend has it that if you look into this tiny wooden well but don't see your reflection, you're fated to die within three years. Probably best to stay on the safe side and avoid it – which might also be good advice for the Zenni Jochi stone memorial to a Buddhist nun of which it is said, if you place your ear you can hear the cries of people in Hell.
Naturally, this is the cemetery I most want to explore.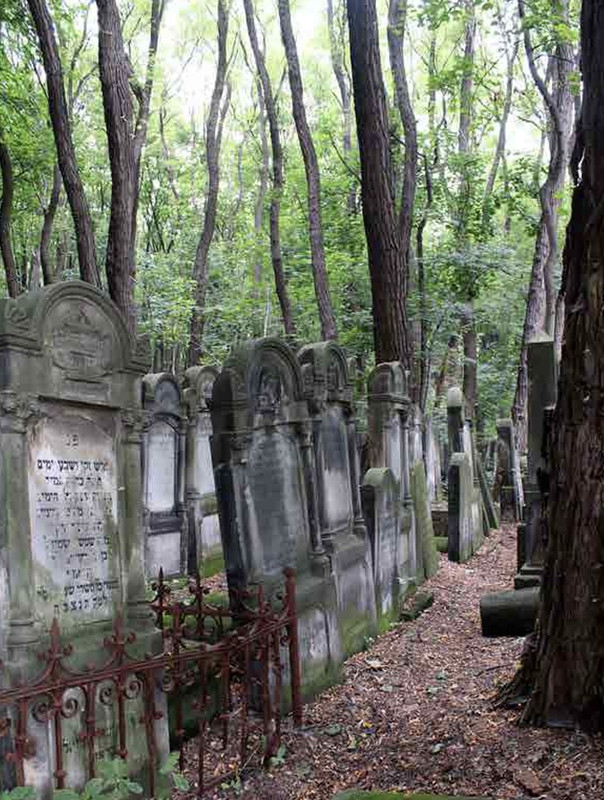 Okopowa Jewish Cemetery in Warsaw, Poland
I found the section at the end of the book that explored symbolism in cemeteries particularly interesting.
Thank you so much to NetGalley and Frances Lincoln, an imprint of Quarto Publishing Group, for the opportunity to read this book.
Once Upon a Blurb
Cities of the Dead takes us on a tour of memorial sites, ranging from monastic settlements to grand cathedrals, Shinto shrines to Gothic chapels, tombs and crypts. Enjoy tales of myths and monsters, grave-robbers, pilgrimages, spiritual retreats, remembrance and community. Marvel in cemeteries with a hundred thousand to a handful of graves which feature famous headstones, weeping angels, ocean views, woodlands, thousands of glowing lanterns and a tomb of poets.
From London's famous Highgate Cemetery, which houses famous names from Karl Marx to Malcolm McLaren, George Eliot to Christina Rosetti, to Hawaii's breathtaking Valley of the Temples, this book spans the globe to bring you the most fascinating, intriguing and evocative cemeteries across cultures and continents.
Together with evocative images, the stories behind these notable burial sites bring these sanctuaries to life, detailing the features that make them special, highlighting both similarities and differences between time periods, religions and cultures, and showing how cemeteries are about and for the living as much as the dead.