As far as I can tell, Debbie Tung's Quiet Girl in a Noisy World and Book Love were essentially her way of not so subtly telling me she's been stalking me for my entire adult life. She tried to throw me off the trail by focusing on the 'aww, aren't they adorable?' relationship she and Jason have in Happily Ever After & Everything In Between. Now, in her fourth graphic novel, Debbie takes a deep dive into my mental health.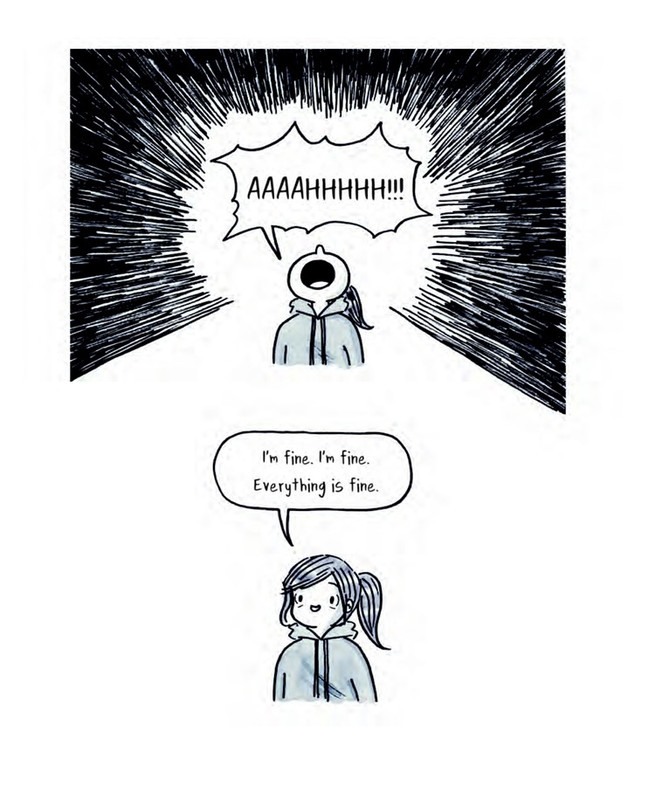 From telling people you're fine when you're anything but to sleepless nights spent questioning every decision you've ever made, Debbie speaks honestly about mental health. Depression. Anxiety. Panic attacks. Suicidal ideation. You not only hear the thoughts that accompany them, you see what they feel like.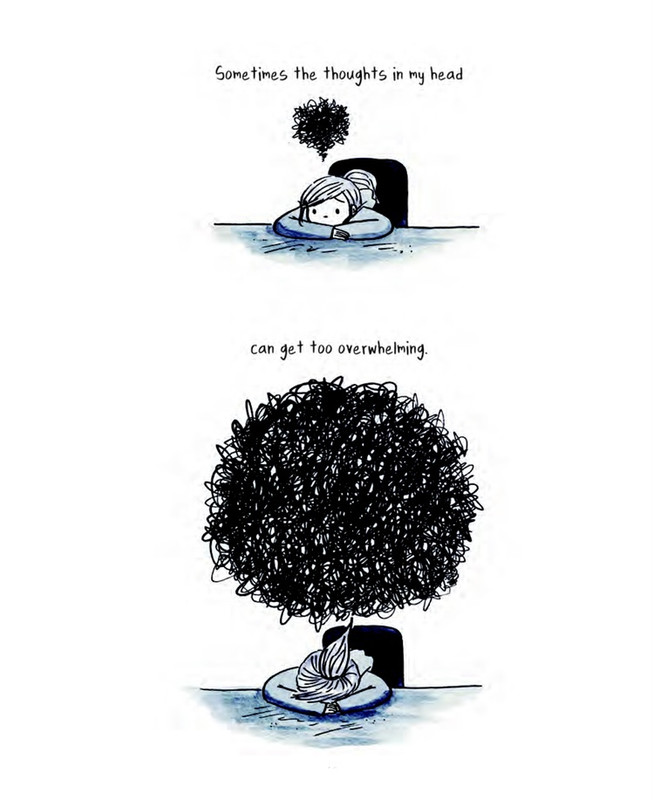 Sometimes just knowing you're not alone is enough and that's what this graphic novel does. Debbie's story acknowledges the darkness but also provides hope.
Asking for help was the most courageous thing I ever did.

It meant that I refused to give up and I wanted to give myself a chance to heal.
It's one thing to know the types of things that can have a positive impact on your mental health – counselling, self care, celebrating the small wins, gratitude, mindfulness – but hearing how those strategies have helped someone with lived experience gives them more weight.
I'm not an artist so can't explain this very well but some art feels lofty and unapproachable to me, like I'm being kept at arm's length. Debbie's style, though, feels relatable and down to earth. She draws me in with her art and her words.
One thing I really loved about this graphic novel was the use of blue throughout. It's such an appropriate choice given the subject matter and the muted tones somehow both set the tone and made the content feel non-threatening. The bursts of colour, when they did make an appearance, had a greater impact.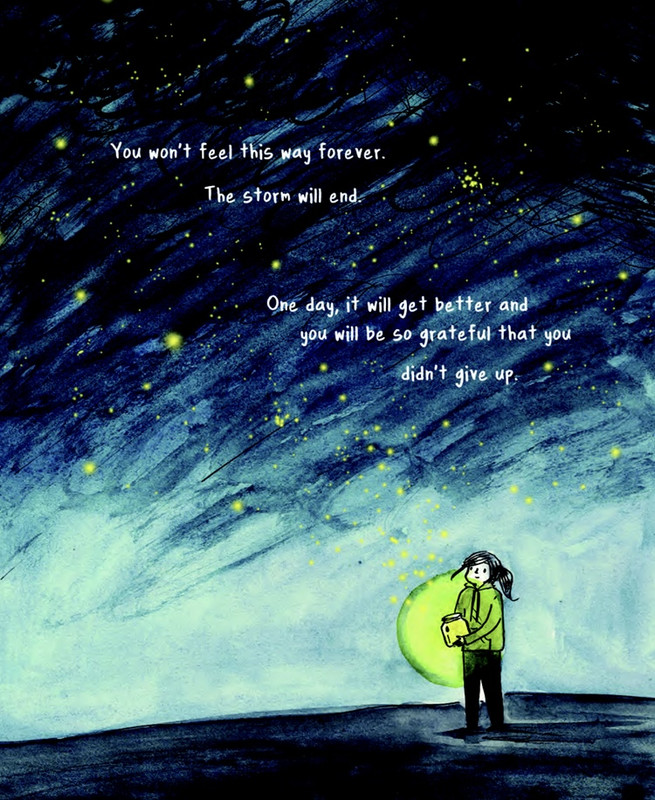 Thank you so much to NetGalley and Andrews McMeel Publishing for the opportunity to read this graphic novel.
Once Upon a Blurb
Everything Is OK is the story of Debbie Tung's struggle with anxiety and her experience with depression. She shares what it's like navigating life, overthinking every possible worst-case scenario, and constantly feeling like all hope is lost.
The book explores her journey to understanding the importance of mental health in her day-to-day life and how she learns to embrace the highs and lows when things feel out of control. Debbie opens up about deeply personal issues and the winding road to recovery, discovers the value of self-love, and rebuilds a more mindful relationship with her mental health.
In this graphic memoir, Debbie aims to provide positive and comforting messages to anyone who is facing similar difficulties or is just trying to get through a tough time in life. She hopes to encourage readers to be kinder to themselves, to know that they are not alone, and that it's okay to be vulnerable because they are not defined by their mental health struggles. The dark clouds won't be there forever. Everything will turn out all right.