During my recent wanderings, I found a duck shaped snowball maker. I bought it for my mother, who loves ducks, despite the fact that if it ever snows where we live it'll mean there's something seriously wrong with the weather.
Sans snow, we took this new toy to the beach and proceeded to make some pretty funny duck adjacent lumps of sand. I was especially proud of our best result, which actually looked like a duck (if someone had amputated most of its bill).
Needless to say, if I was to attempt to create a sand sculpture, the result would be abstract at best.
You won't find the sandcastles from your childhood in this book. These sand sculptures aren't constructed with a mere bucket and shovel. The tools of this trade can include "bulldozers, pneumatic tampers, generators, cranes, front-end loaders, and huge water pumps to carry water to the top". Todd Vander Pluym, president of Sand Sculptors International (SSI), has even created a castle that survived a 6.2 earthquake!
Although there are only two ingredients – sand and water – the design possibilities are endless. With imagination and creativity, some engineering and design knowledge, and possession of the right tools, today's sand artist creates ephemeral, incredible, complex, and "how did they do that with only sand and water" artwork.
My brain stayed on 'WOW!' for the entire book so it's difficult to choose favourites. Currently, I'm obsessed with:
Guy-Olivier Deveau's Bleeding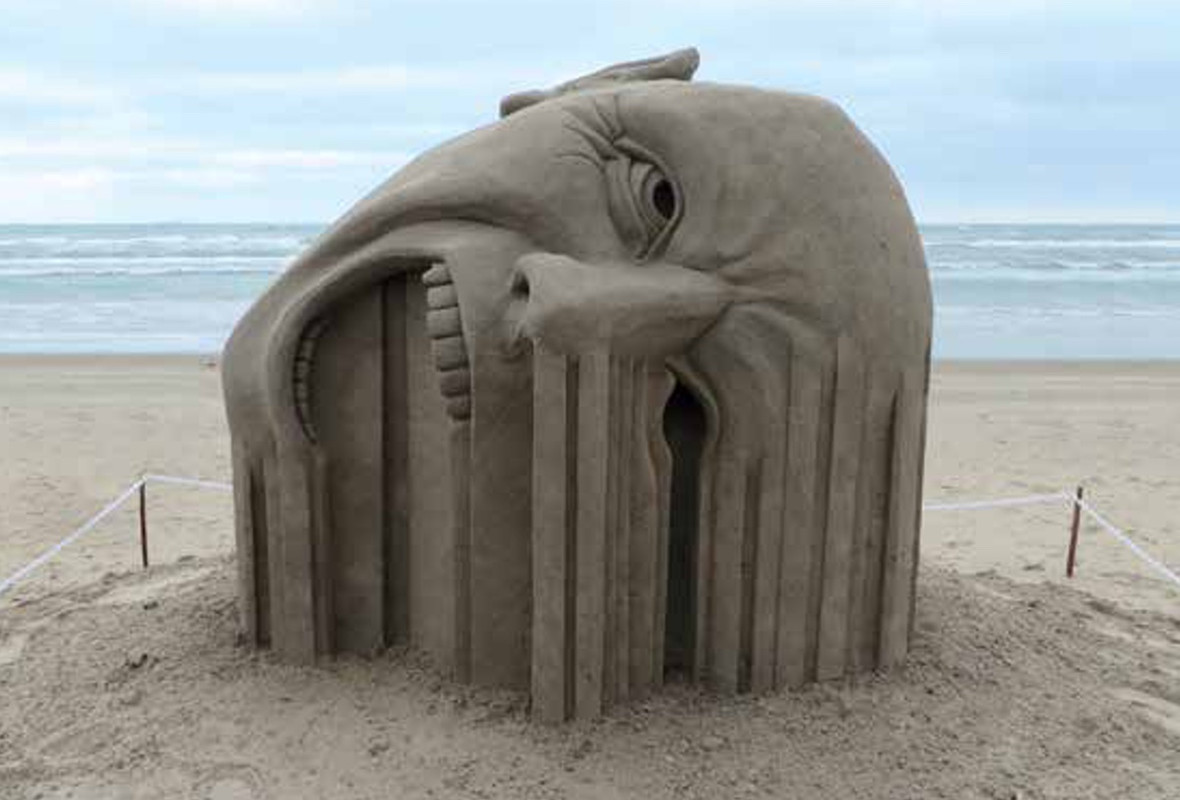 David Ducharme and Marielle Heessels' My Better Half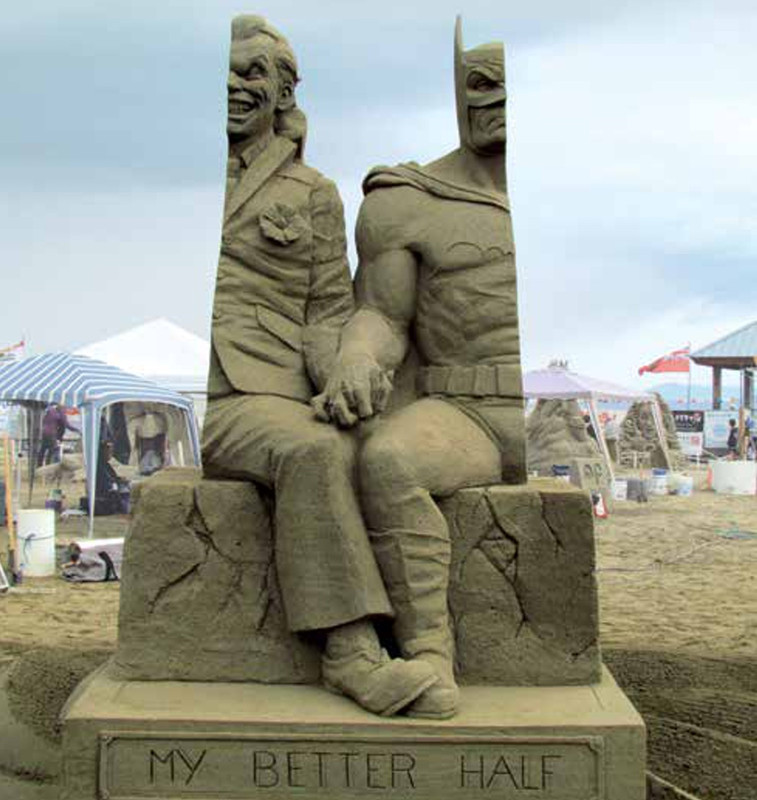 Jeff Strong's Consuming Pastime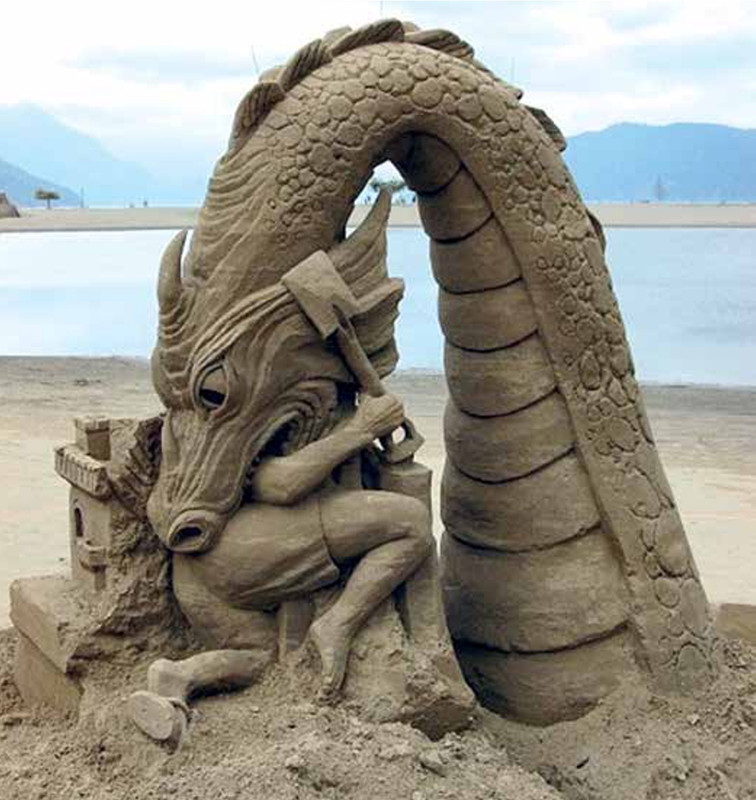 I'm sure my favourites will change every time I revisit this book. I need to find a sand sculpture competition so I can see the artists at work.
Thank you so much to NetGalley and Schiffer Publishing for the opportunity to read this book.
Once Upon a Blurb
Part performance art and part engineering, sand sculpture has become amazingly sophisticated as artists explore the boundaries of their skill with sand as a medium. Within a very short time, a sculptor can create an awesome, thought-provoking experience that will completely vanish after a few weeks. The photographs are all that's left. Barbara Purchia and E. Ashley Rooney take you on a round-the-world tour of sandscapes showcasing a dazzling array of sculptural figures, forms, and styles. Behind-the-scenes interviews with the sand masters reveal what motivates them and how they approach their art. Todd Vander Pluym, the world's premier sand artist and president of Sand Sculptors International (SSI), shares a contemporary history of sand sculpture, and renowned international sculptor Kirk Rademaker describes how he built a new life around this ephemeral medium.The images of these art pieces will have you wanting to stick your toes in the sand!