It probably shouldn't delight me so much to learn that there's an International Organisation of Book Towns, but here we are.
A book town is simply a small town, usually rural and scenic, full of bookshops and book-related industries.
I'm in need of a round the world trip now that I've read about book towns in Argentina, Australia, Belgium, Canada, Denmark, England, Finland, France, Germany, Iceland, India, Italy, Japan, Netherlands, New Zealand, Norway, Portugal, Scotland, South Africa, South Korea, Spain, Sweden, Switzerland, USA and Wales.
For each of the book towns explored in this book, you'll learn its history as well as some must browse bookstores and festivals, and websites so you can delve deeper. There's plenty of information to entice you to spend your book budget in each town.
I'm always on the lookout for fun facts. Here are my favourites…
Hay-on-Wye, Wales was the first book town. Bookseller, Richard Booth, came up with the concept. He also crowned himself King of Hay in 1977 and declared his town an independent kingdom.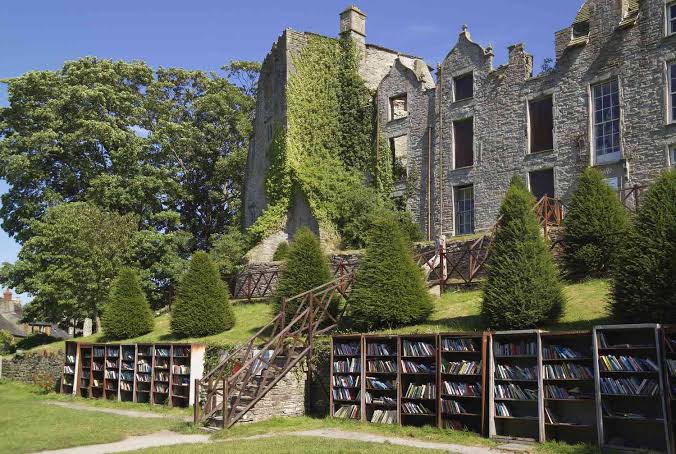 Book stalls in the grounds of Hay Castle
P.L. Travers was living in Bowral, Australia as a teenager when she created Mary Poppins. In 2011, 2,115 people created a very appropriate umbrella mosaic.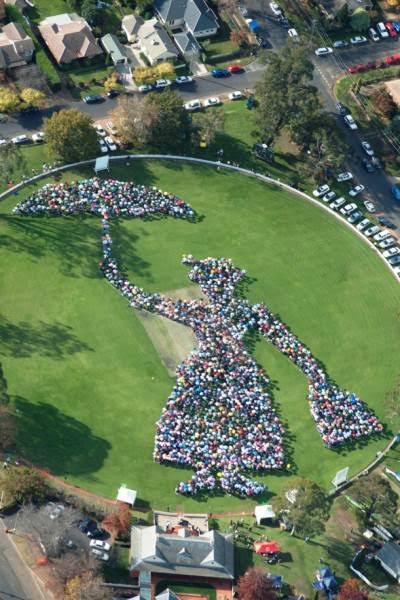 Fontenoy-La-Joûte, France has a signpost in the village centre that points to other book towns around the world. It also points you to some other locations, including "Atlantis, and Edgar Rice Burrough's fictitious 'hollow earth', Pellucidar."
You need to be between ten and fifteen years old to use Biblio Tøyen, a library in Oslo. It includes a Volvo truck with a kitchen in the back and reading sofa in the bonnet.
Livraria Bertrand in Lisbon, Portugal is the world's oldest bookshop. It opened in 1732.
Thank you so much to NetGalley and Frances Lincoln, an imprint of Quarto Publishing Group, for the opportunity to read this book.
Once Upon a Blurb
The so-called "Book Towns" of the world are dedicated havens of literature, and the ultimate dream of book lovers everywhere. Book Towns takes readers on a richly illustrated tour of the 40 semi-officially recognised literary towns around the world and outlines the history and development of each community, and offers practical travel advice.
Many Book Towns have emerged in areas of marked attraction, such as Ureña in Spain or Fjaerland in Norway, where bookshops have been set up in buildings including former ferry waiting rooms and banks. While the UK has the best-known examples at Hay, Wigtown and Sedbergh, the book has a broad international appeal, featuring locations such as Jimbochu in Japan, College Street in Calcutta, and major unofficial "book cities" such as Buenos Aires.