Illustrations – Matthew Seely
Jesse had her hopes set on attending a fashion program this summer. Her parents had other ideas. She's just been dumped at fat camp for two whole months!
While this is Jesse's first fat camp experience, some of her fellow campers have endured multiple admissions. It seems that Camp Bloom doesn't have the best success rate. Maybe someone should speak to the chef…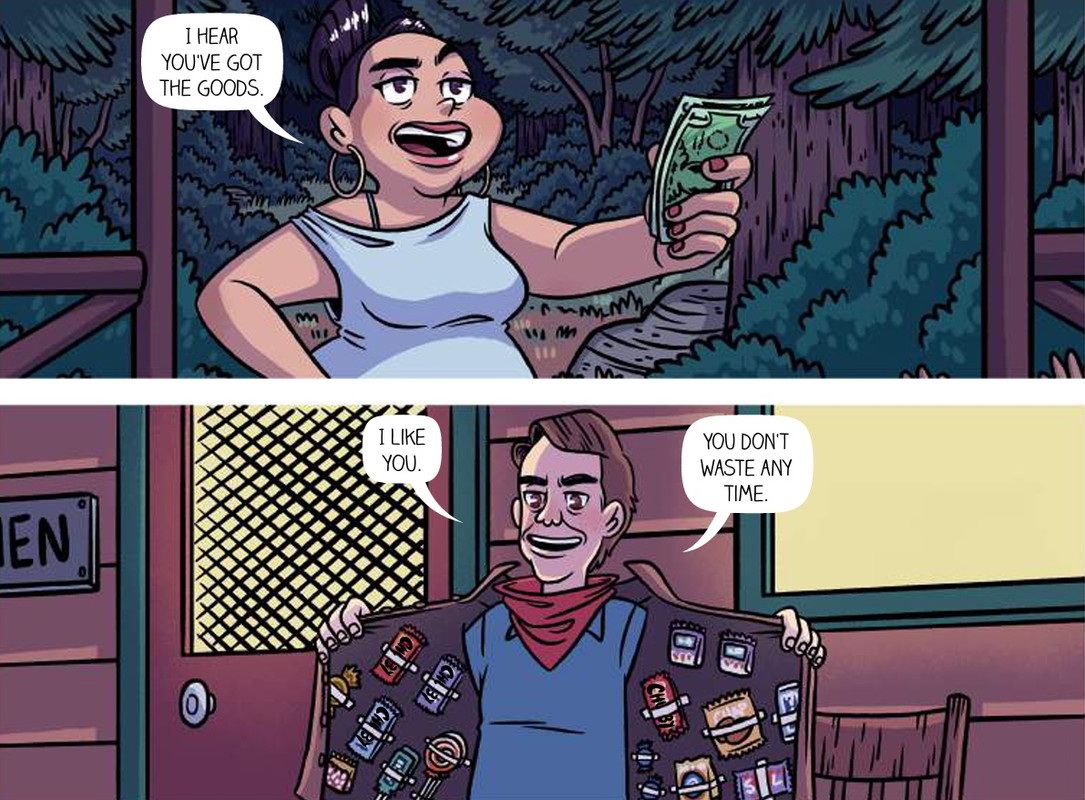 On campfire confession night, Jesse and Noah witness a murder. There's nothing like murder to inspire an impromptu cardio session.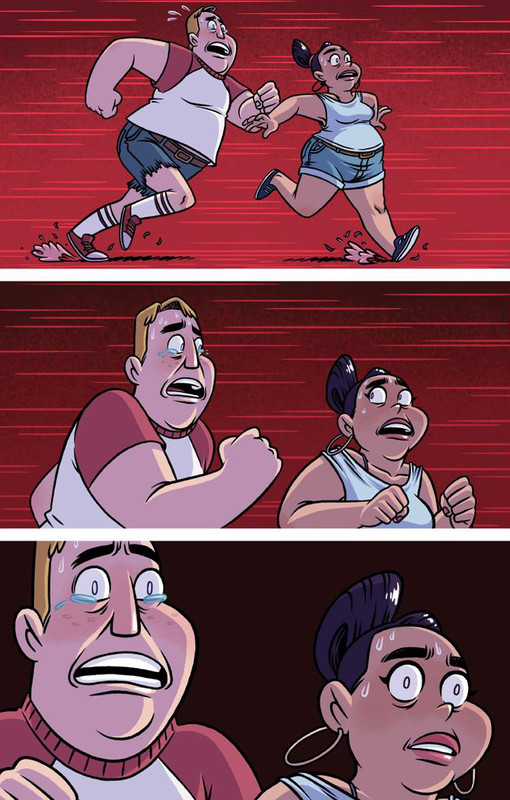 To be fair, if someone told me I couldn't eat chocolate for two months, I might get a bit stabby too.
Jesse, Noah, Tony and Kate take it upon themselves to solve the murder mystery.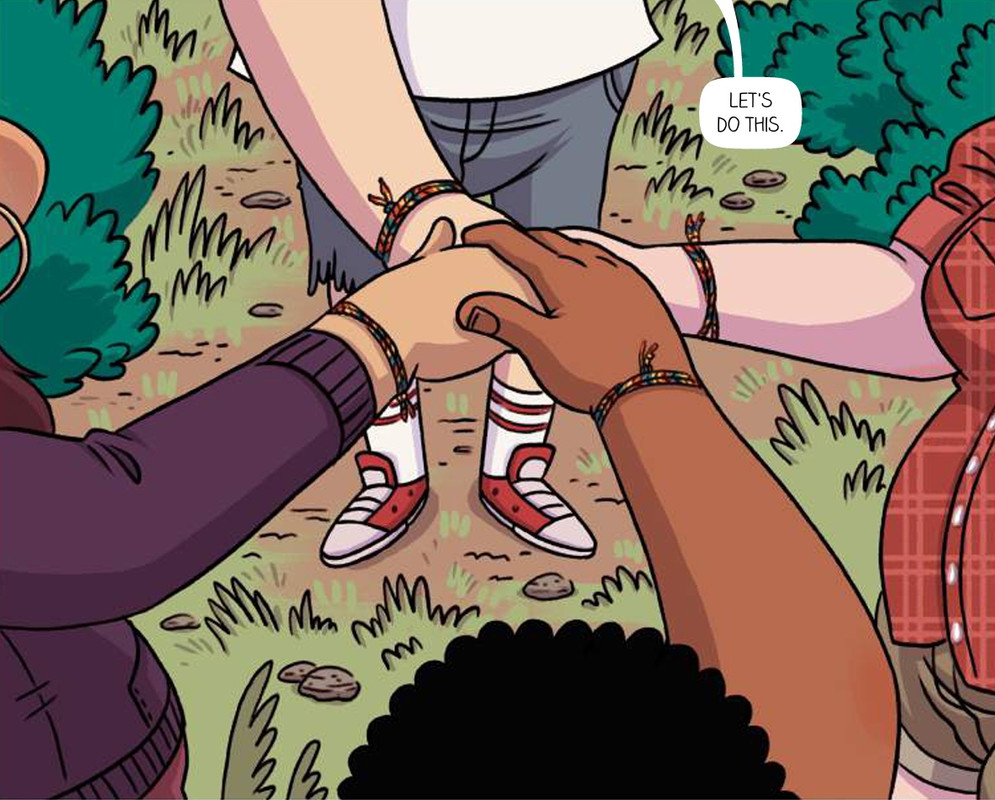 This was an entertaining read. I loved the characters, the representation, the sleuthing and the lack of body shaming.
Throughout the story you discover why each of the main characters are at the camp. My favourite backstory was Kate's.
Matthew Seely's illustrations complemented the story well, adding to the humour. The characters are expressive and I loved the colour palette.
I'd like to see Jesse, Noah, Tony and Kate solve another mystery together.
Welcome to Camp Bloom, where you can transform from a crying, fat caterpillar to a happy, skinny butterfly. If someone doesn't kill you first.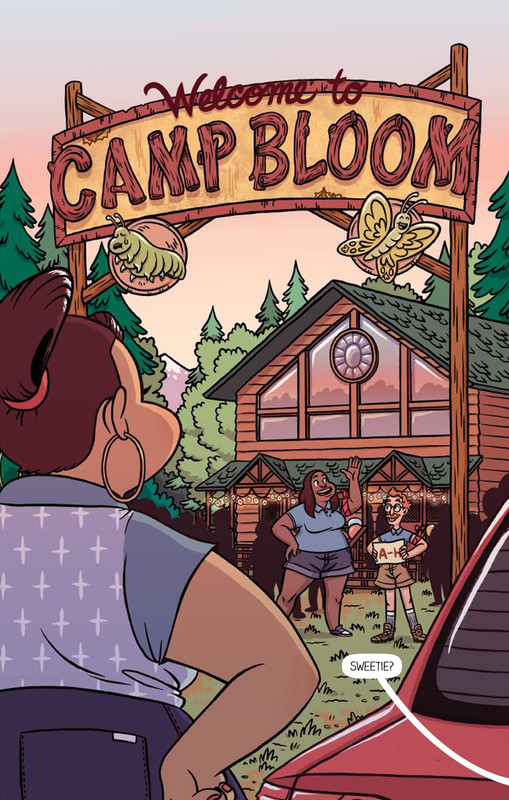 Thank you so much to NetGalley and Oni Press for the opportunity to read this graphic novel.
Once Upon a Blurb
Deep in the Oregon wilderness sits Camp Bloom, a weight-loss camp where "overweight" teens can "get in shape." Jesse would rather be anywhere else, but her parents are forcing her to go. Noah isn't sure if he wants to be there, but it's too late to turn back. Tony is heartbroken at the thought of giving up his phone and internet. And Kate… well, she likes the hikes, at least. As far as these four teens are concerned, it's just another boring summer.
Until one night, when Jesse and Noah witness a beloved counsellor's murder. The body's gone by the next morning, but a blurry photo leads to one clue – the murderer is one of the camp's staff members!
But which one? As Jesse, Noah, Kate, and Tony investigate, they quickly discover that everyone's got their secrets… and one of them would kill to keep theirs hidden.