This is my first Big Nate read. Nate is a sixth grader who is well acquainted with detention.
I had no idea who was who before I started reading but I got a sense of each characters' personality within this collection. While Nate annoyed me in the beginning, he began to grow on me towards the end of the collection. If I kept reading this series I think my favourite character would end up being one of Nate's classmates rather than Nate himself, but I can see why kids would enjoy this series.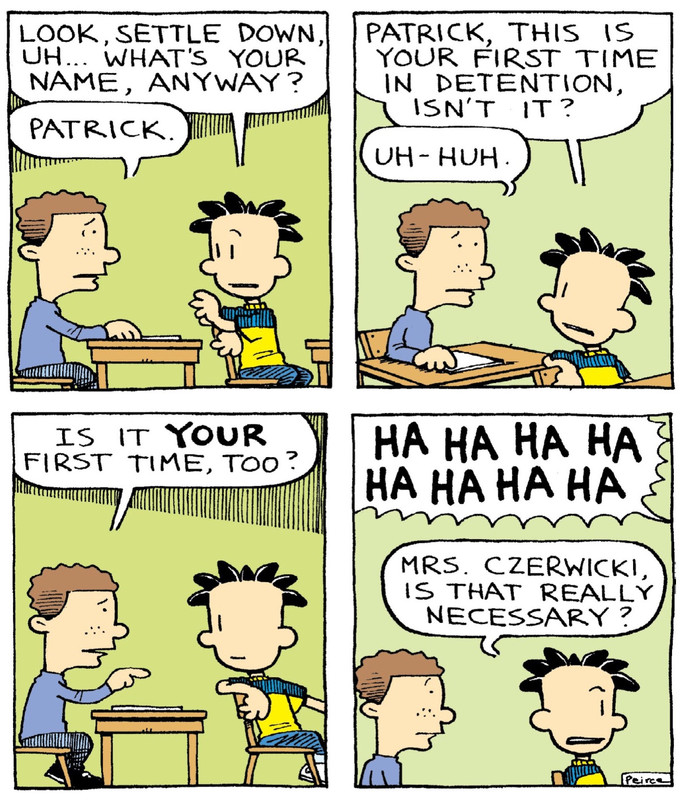 In this collection, Nate wants to be an undercover reporter for 'The Bugle'. He also assists the school picture day photographer and discovers that students aren't the only ones flashing their pearly whites.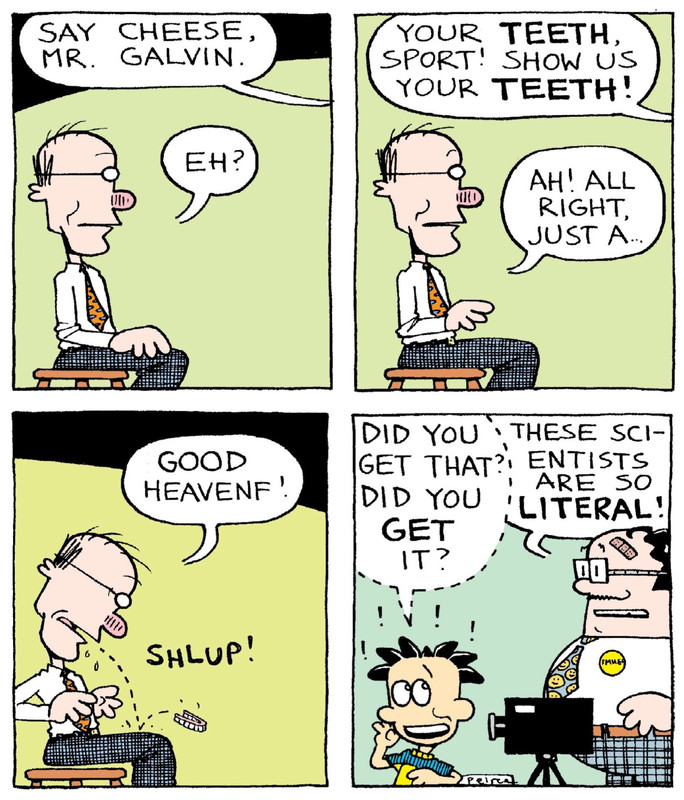 Nate decides he wants to win the Student of the Month award, to the amusement of his long suffering teachers.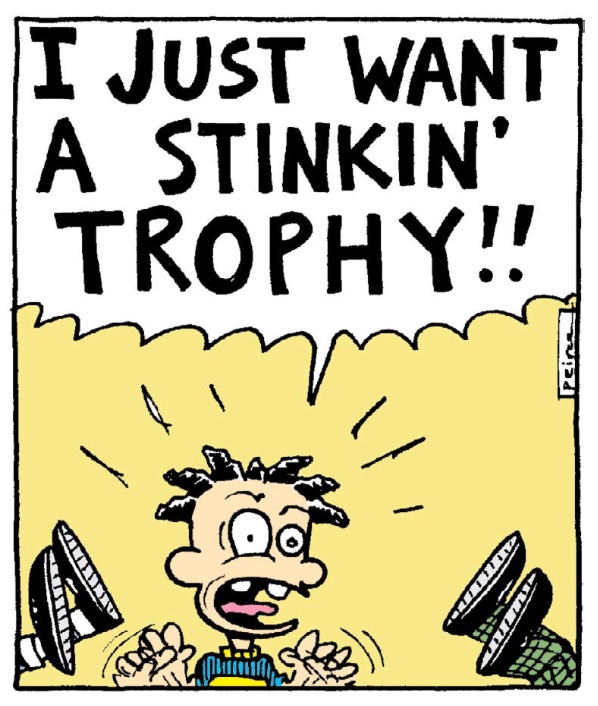 Gina and Francis face off in the Fact Town Smackdown, which ends with a cliffhanger.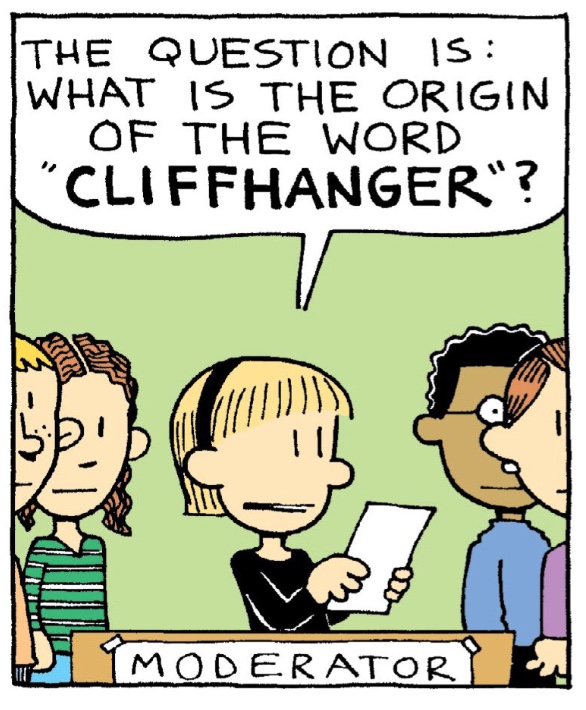 Outside of school, Nate goes trick or treating, exchanges Christmas presents with his family and attempts to hide his report card from his father. He also surprises his father by doing some gardening. Sort of.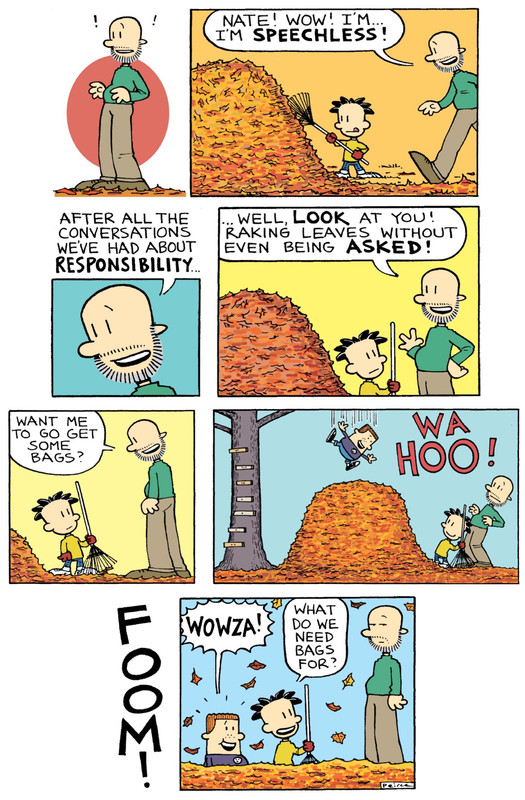 The comics were a mixed bag for me; some made me chuckle and others made me wish I was reading Peanuts instead. I understood the pop culture references but only because I'm old; I doubt kids would have even heard of Magnum P.I.
These strips appeared in newspapers from October 6, 2013, through March 29, 2014.
Thank you to NetGalley and Andrews McMeel Publishing for the opportunity to read this graphic novel.
Once Upon a Blurb
Whether he's showing the ropes to a detention rookie, campaigning for the Student of the Month Award, or writing hilarious movie reviews for The Weekly Bugle, Nate Wright never fails to make his mark at P.S. 38. But middle school's no bed of roses. In fact, sometimes it just plain stinks. Just ask the Great Nose-ini! Nate's alter ego with a sense for scents can smell trouble a mile away … or at the very next desk. Was that you, Gina?