Illustrations – Katie Saunders
Bea starts her second diary at the beginning of November, on the first day of half-term. It's only fifty days until Winter Solstice, which is the "longest and witchiest night of the year". Before that, though, the students at the School of Extraordinary Arts will be participating in the Grand Tournament, which is "only the biggest, SPORTIEST day in the witchy calendar!"
Bea has learned a lot since we first met her. Our witch-in-training is getting better at flying and her levitation skills are improving.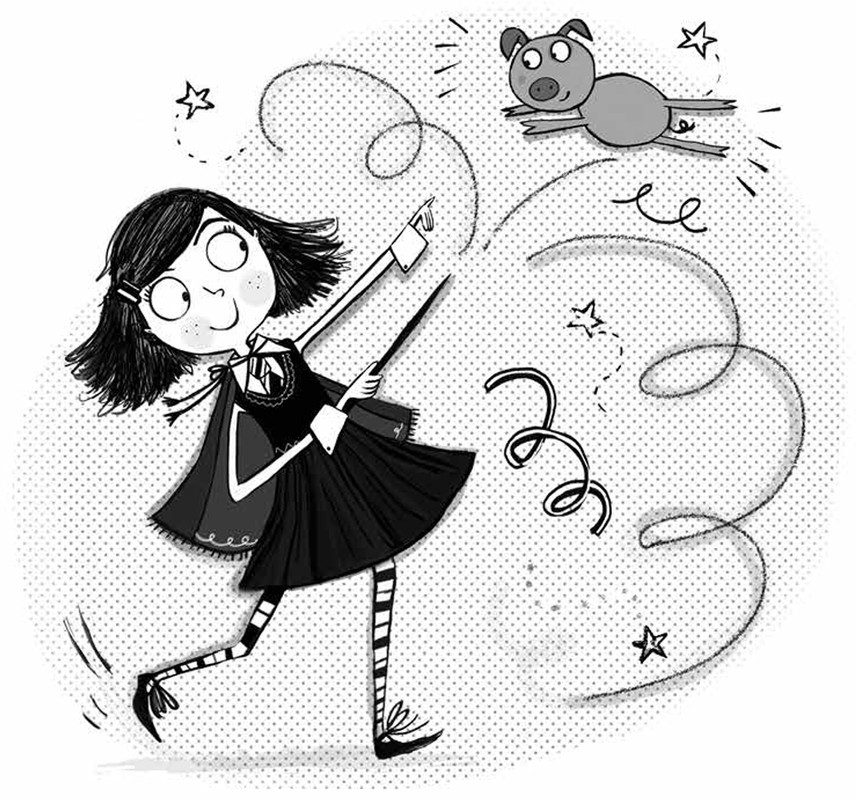 Her incantations may also, well, she needs to find words that rhyme with 'piggle' before we discover how she's faring with those.
There's still an us and them mentality in Little Spellshire, with Witches and Ordinaries staying well away from one another. This makes it awkward for Bea because, coming from a family of Ordinaries but training to be a witch, Bea has a foot in each world. She's also friends with Ash, the Ordinary next door, but can't tell him she's a witch, no matter how much she wants to.
'Those of us who know, know and those of them who don't, can't.'
Something's going on with Ash as well and Bea means to ask him what it is, really she does, but she's just so busy. She needs to prepare for both the Grand Tournament and the Winter Solstice, and take care of Stan and Egg. And there's homework to do too.
I enjoyed this book just as much I did the first in the series. With a focus on friendships and breaking down the barriers between people, this was a fun read that also included some sage advice.
"Friendships are a bit like eggs you know, Bea. They can be fragile. Best to look after them carefully."
Katie Saunders' illustrations bring Bea's diary to life. I particularly loved the froggy pictures and the ones that showcase the fashionistas that are Bea's School of Extraordinary Arts' friends.

I'm looking forward to next term. There's going to be a residential trip for Year Seven students and a new teacher to meet. I don't know about you but a geography teacher who is a "world expert on caves, lairs and unexplained snares" sounds like someone I need to befriend, if only so I'm invited along for their adventures.
Thank you so much to NetGalley and Little Tiger Group, an imprint of Stripes Publishing, for the opportunity to read this book.
Once Upon a Blurb
Monday 1st November
There's only fifty days until the Winter Solstice, the longest and witchiest night of the year. But before that there's the Grand Tournament – the biggest and sportiest day in the witchy calendar! And I can't wait!
Bea Black is all settled into her new life in Little Spellshire, a town with a magical secret. She's made tonnes of friends at witch school, learned how to levitate frogs (just about) and been working hard on polishing up her broom skills. So when the Winter Solstice Grand Tournament rolls round, she's ready to rise to the next challenge and fly high.
But then Ms Sparks decides that this year's tournament will be a bit … er … different. That is, it won't be an Extraordinary Grand Tournament at all, but rather a very ordinary sports day with Spellshire Academy! With magic firmly forbidden and rivalry reaching new heights, who will emerge victorious? And more importantly, will Bea's friendship with her best non-witchy friend Ash survive the competition?