Illustrations – Katie Saunders
"It doesn't matter where you start, it's where you end up that counts"
Eleven year old Bea Black has just moved to Little Spellshire, UK (AKA, the middle of nowhere) with her father, a weather scientist. She's supposed to be attending Spellshire Academy with Ashkan (Ash), her new next door neighbour and only friend, but Bea's father accidentally enrolled her in Spellshire's other school.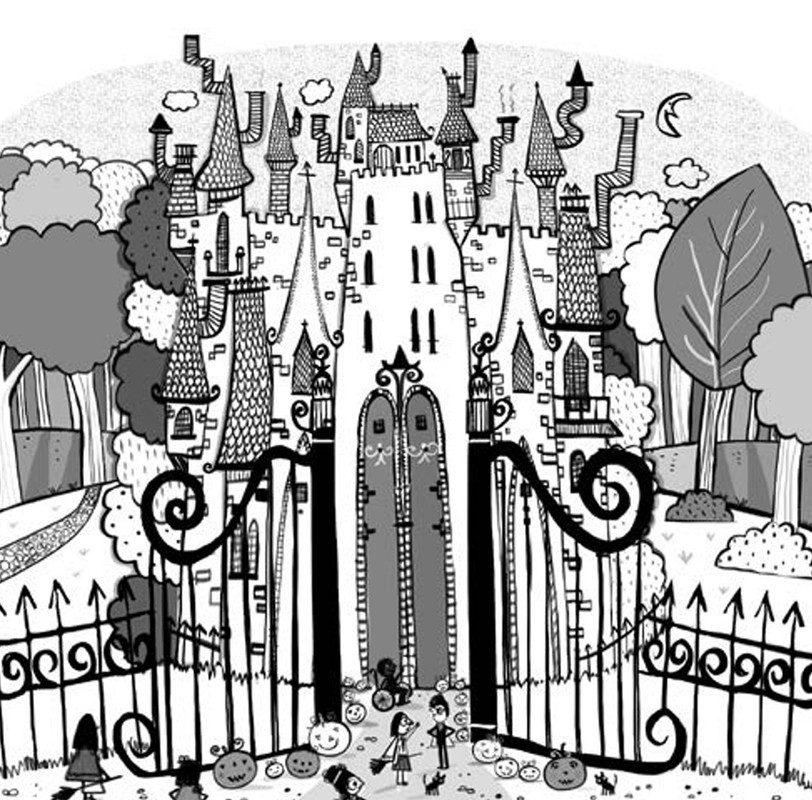 The Spellshire School for Extraordinary Arts is a school like no other, where physics involves levitation, English is "Incantations and the Language of Spells" and sport involves broomsticks.
"HARD WORK AND FOCUS and you'll be flying in no time! Flying – hahaha! But remember: don't tell a soul. Those of us who know, know and those of them who don't, can't."
Bea, who is Ordinary, spends most of her breaks hiding in the broom cupboard with Stan the frog. She can't wait for her father to finally arrange her transfer to the school she's supposed to be attending. Until then, try as she might, Bea fails "TRAGICALLY at all things witchy".
I really enjoyed this book and am trying to figure out how I can enrol myself in this school. Beside the whole witch thing and the opportunity to perfect spells, I'm always in favour of having legitimate excuses to wear a cape.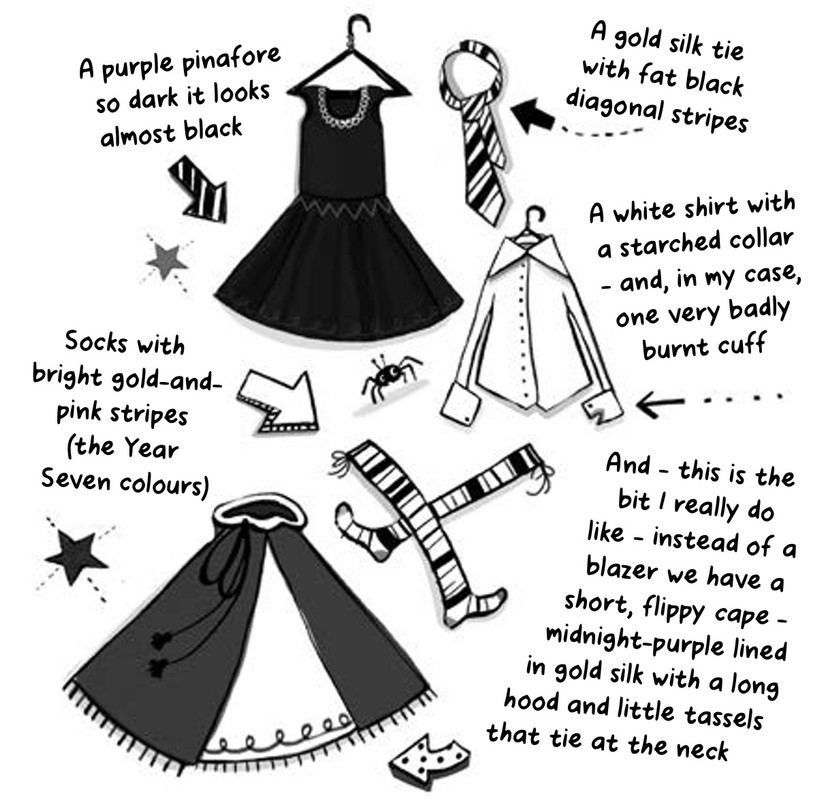 Be on the lookout for bats on a sugar high and spiders who can weave pictures. I definitely need to master the "hair-colour-changing trick spell".
Best homework assignment ever:
Make a model of a medieval witch castle including potion laboratory, high walls for protection from Ordinaries, magical moat, Great Banqueting Hall and broomstick landing pad.
Thank you so much to NetGalley and Little Tiger Group, an imprint of Stripes Publishing, for the opportunity to read this book. I'm looking forward to continuing this series.
Once Upon a Blurb
Monday 20th September
I'M AT WITCH SCHOOL! Now would be a really good time to discover I can do magic…
Bea Black has just moved to Little Spellshire, a town with a magical secret. When her dad accidentally enrols her at the local witch school, she has to get to grips with some interesting new classes, like, NOW! Also on her to do list? Make friends, look after the grumpy class frog AND do everything humanly magically possible to stay on a broom…
But with the Halloween Ball on the horizon, will she be able to master her wand skills in time to WOW? And more importantly can she keep her newfound magical abilities a secret from dad?