Happy Birthday! by Mamoru Suzuki is a love letter of sorts from a mother to their child where the mother recounts from the anticipation of her child's birth through to the child's ability to walk, then run. It then looks forward to when the child branches out on their own and assures the child that wherever they are their mother will always love them.
This book is intended as a birthday gift and children will love to hear about how loved they are. I expect children this book is read to who take everything literally will be eagerly waiting for the time when they gain the ability to fly as the looking forward part shows two children flying in the sky Peter Pan style. The illustrations are cute and use soft warm colours except for the end of the book when the Darling children follow Peter Pan to Neverland.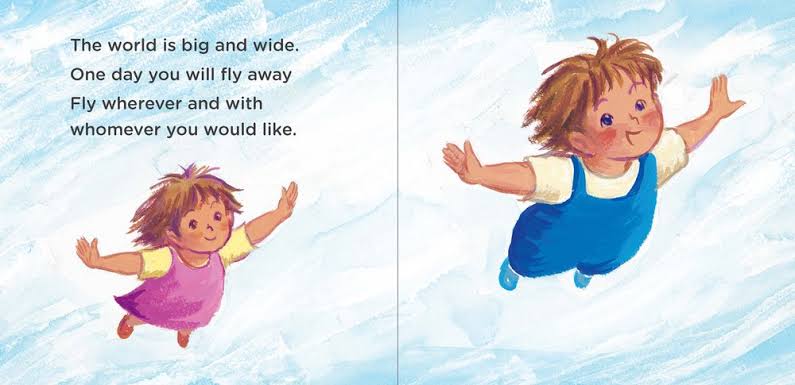 Thank you very much to NetGalley and Museyon Inc. for the opportunity to read this book.
Once Upon a Blurb
The occasion of a birthday provide the opportunity to look back at the long days spent waiting patiently for the baby to be born, the special day it arrives, and the miraculous perfection of every stage of its growth. Soft, warm colors and cozy images are accompanied by a spare text that perfectly captures the all-encompassing love parents for their children. This birthday book will resonate with anyone who has loved a child. It is a gift that every child deserves.