Illustrations – Dustin Mackay
This book is perfect for anyone who's ever dreamed of being a superhero and for anyone who's ever felt, or been made to feel, not good enough. So, basically everyone.
I really enjoyed the storyline and the positive messages that shine through between the non-stop action and laughs. There was something to love about every character, even the villain. Max Brunner (author) and Dustin Mackay (illustrator) complemented each other so well to bring the story and graphics together it would be easy to believe that one person was responsible for both the words and pictures. Their collaboration on this book was seamless and I hope they team up again for future projects. The choice of fonts was in keeping with the style of book and the illustrations were brilliant. I loved the mix of black and white with selected areas of colour to make details pop.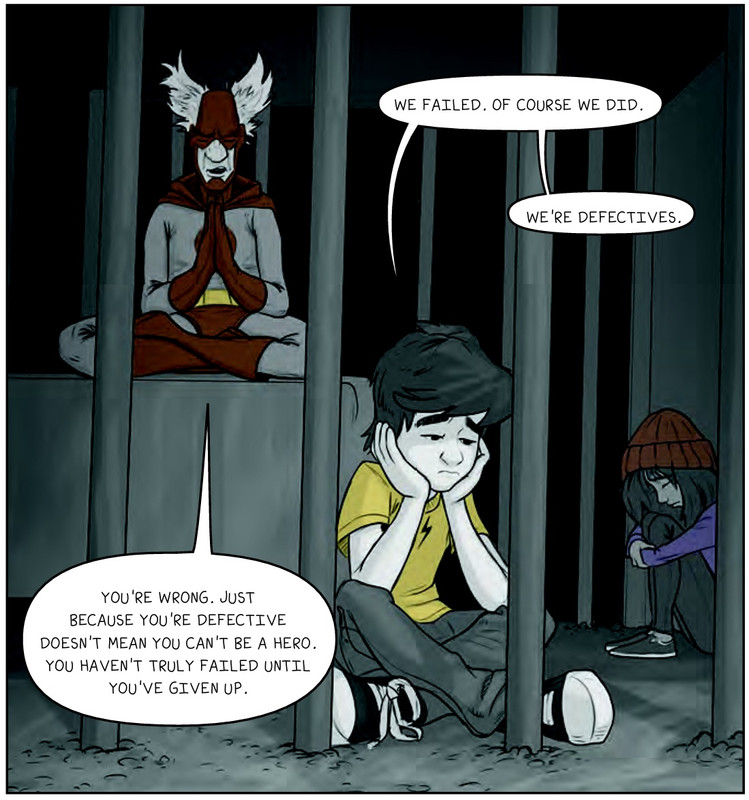 This would be a fantastic gateway book for kids who aren't usually a fan of reading as they'll experience firsthand how much fun reading can be. If you buy this book for your child make sure you steal it from them to read it yourself as well. The laughs aren't just for kids. As I was reading I could easily imagine this book being made into a movie.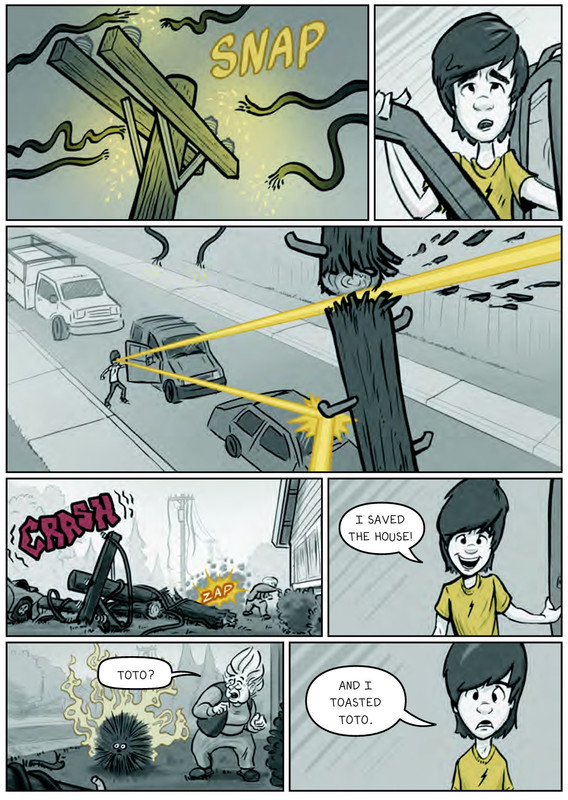 Thank you very much to NetGalley and Running Press Kids for the opportunity to read this graphic novel. I'd recommend this book both to the young and the young on the inside, and I'll be rereading it again very soon. I really hope there'll be a sequel. There's no way the Defectives only have one story to tell!
Once Upon a Blurb
Laser vision isn't so hot when you're cross-eyed, and supersonic flight's a real downer when motion sickness keeps you grounded.
Twelve-year-old Marshall Preston is a Defective – a person with superhuman abilities that are restricted by some very human setbacks. While other kids are recruited to superhero teams, Marshall's stuck in seventh grade with a kid who can run at super speed but can't turn a corner, another with a radioactive peanut allergy that turns him into a swollen Hulk, and a telepath who reads everyone's thoughts out loud.
Defectives like Marshall aren't exactly superhero material, but when he uncovers a plot to destroy one of the greatest superhero teams of all time, Marshall and his less-than-super friends set out to prove that just because you're defective doesn't mean you can't save the day.