This book is so adorable! With a lovely story and gorgeous, detailed illustrations, it's sure to be a hit with children and parents alike. While Tortoise just wants to go to sleep until spring, his friends want to include him in their fun winter activities. When Tortoise accidentally joins in he realises that maybe some tortoises do like winter after all.
I loved Tortoise's teddy bear and I enjoyed seeing all of the different facial expressions of the animals in this story. This story would be fantastic to help teach children about friendship and could also be used to help them understand how people are feeling by their facial expressions.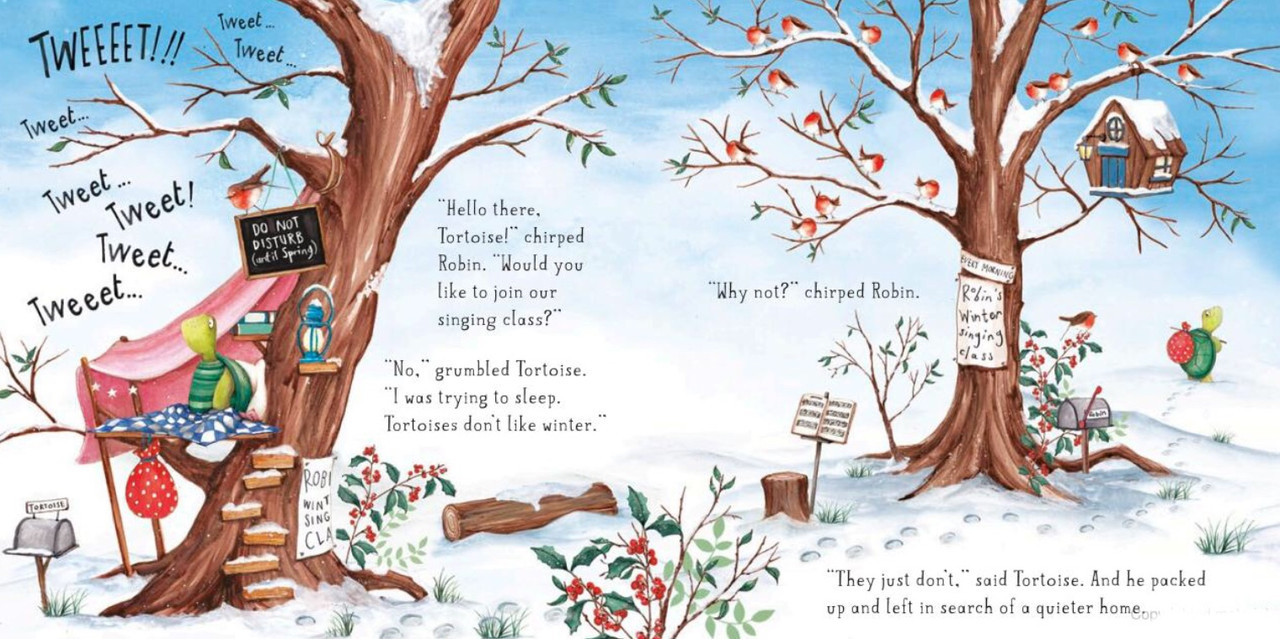 Thank you very much to NetGalley and Capstone for the opportunity to read this book. I adore everything about this book and hope it finds its way into homes and libraries everywhere. I'll be revisiting this book many times. It's one of those books you read with a smile on your face.
Once Upon a Blurb
Every year Tortoise sleeps through winter. He assumes he isn't missing much. However, his friends are determined to prove otherwise! Will Tortoise sleep through another winter, or will his friends convince him to stay awake and experience the frosty fun of winter? Best-selling author Katy Hudson's charming picture book, now in a board book format, will convince even the biggest winter grouche that winter can be magical if you have friends by your side.