Illustrations – Steve May
OK, so on the cover Harry has rockets attached to his shoes and his shirt has a picture of Einstein sticking his tongue out on it. I'm in!!! Harry wants to be a superhero and loves to make superhero inventions to make himself more superhero-ish, although they don't always work quite the way he plans. Superhero Harry has four stories.
In The Superhero Project Harry's teacher, Ms. Lane, gives his class an assignment to give a presentation at the end of the week about how they are a superhero in their everyday life. Harry is determined to make his best superhero invention yet. Will Harry win the prize for the best presentation?
In The Recess Bully a new boy, Jeremy, joins Harry's class at Parker Elementary. Jeremy is mean to Harry and his friends at recess each day. Harry tells his parents about Jeremy's bullying and they suggest Harry try talking to Jeremy again, but Harry thinks he can solve the bullying problem and reclaim recess for himself and his friends with a brand new superhero invention.
In The Runaway Robot Harry is fed up with doing chores. His solution? Super Roby, his latest invention. Super Roby works so well Harry decides to bring him to the class science fair. Can Harry find a solution when something goes wrong?
In The Wild Field Trip Harry's class is going on a field trip to the zoo. His latest invention will make him a super swinger like monkeys, his favourite animal. You know by now that where Harry is, adventure is sure to follow.
While each story can be read separately, they're best read in order. Children and parents alike will love Harry and Macy, his best friend, classmate, next door neighbour and superhero sidekick. Amongst other things, Harry is funny, clumsy, adventurous, smart, and a good friend.
Rachel Ruiz has created a superhero whose optimism and determination will endear him to readers, and whose exploits will keep them entertained. Steve May's illustrations are brilliant! They're so bright, colourful, full of life and draw you in. Just seeing the cover or flipping through the book, you just know the story has to be fantastic if the illustrations are this good.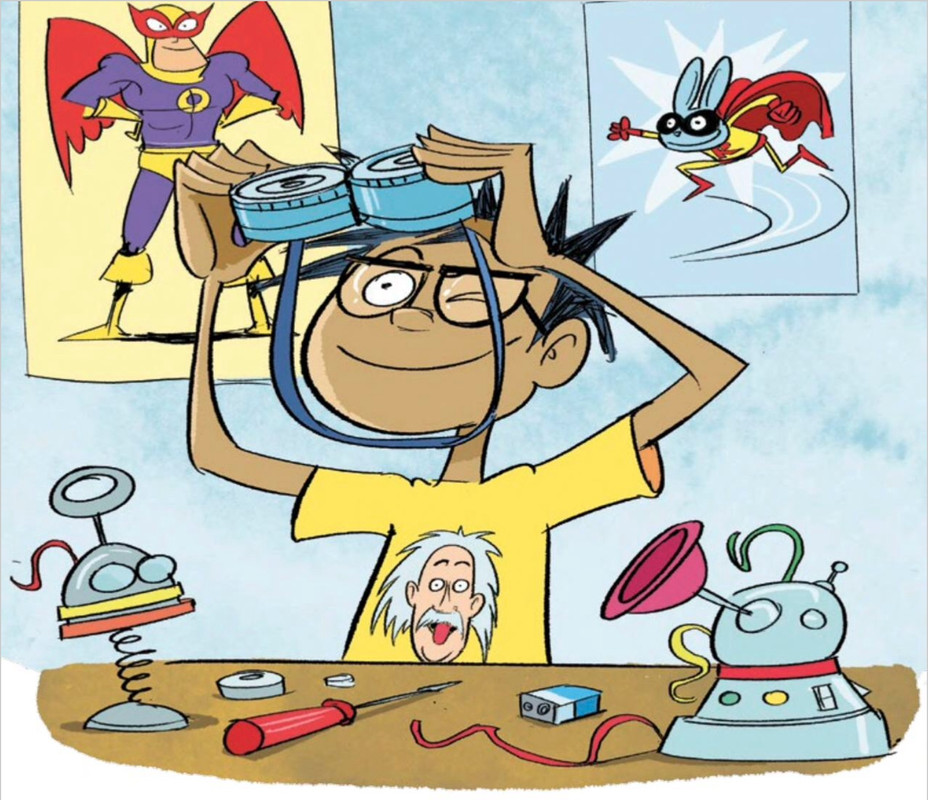 Thank you so much to NetGalley and Capstone for the opportunity to read this book. Apprentice superheroes everywhere are going to love Harry. I'm going to be rereading this book and hope to see future books featuring more of Harry and Macy's adventures. Mission complete! Over and out!
Once Upon a Blurb
Harry is a bit messy and a lot clumsy. But he truly believes he is a superhero. He constantly leaves messes and chaos in his wake, yet he still manages to make every situation better. So who's to say he isn't a superhero? This comical early chapter book series will prove that having a positive attitude and energetic spirit are just as heroic as fighting evil villains.