Illustrations – Brenna Thummler
When orphan Anne (with an e) Shirley is sent to live with siblings Marilla and Matthew Cuthbert in place of the boy they had requested to assist them with the farm work, neither could have imagined how this redheaded, freckled spit fire would impact their lives. Spirited, passionate and a chatterbox with a heart of gold who manages to accidentally get herself into trouble quite frequently, Anne transforms Green Gables and Avonlea with her presence. Kindred spirits with best friend Diana and ruthlessly competitive with Gilbert, who she'd swear she despises, Anne is one of those characters that never leaves your heart once she takes up residence.
While I fell in love with Megan Follows' Anne in the 1985 miniseries of Anne of Green Gables and have watched it, along with its sequels, more times than I can count, and own the most beautiful hardcover 100th anniversary edition of the book, I feel I need to admit my utter failure to ever manage to be able to get into the book. I'm so sorry, L.M. Montgomery! I absolutely adored this graphic novel edition of Anne of Green Gables so much that I'm now determined to move Ms. Montgomery's novel higher up my TBR pile and attempt it again.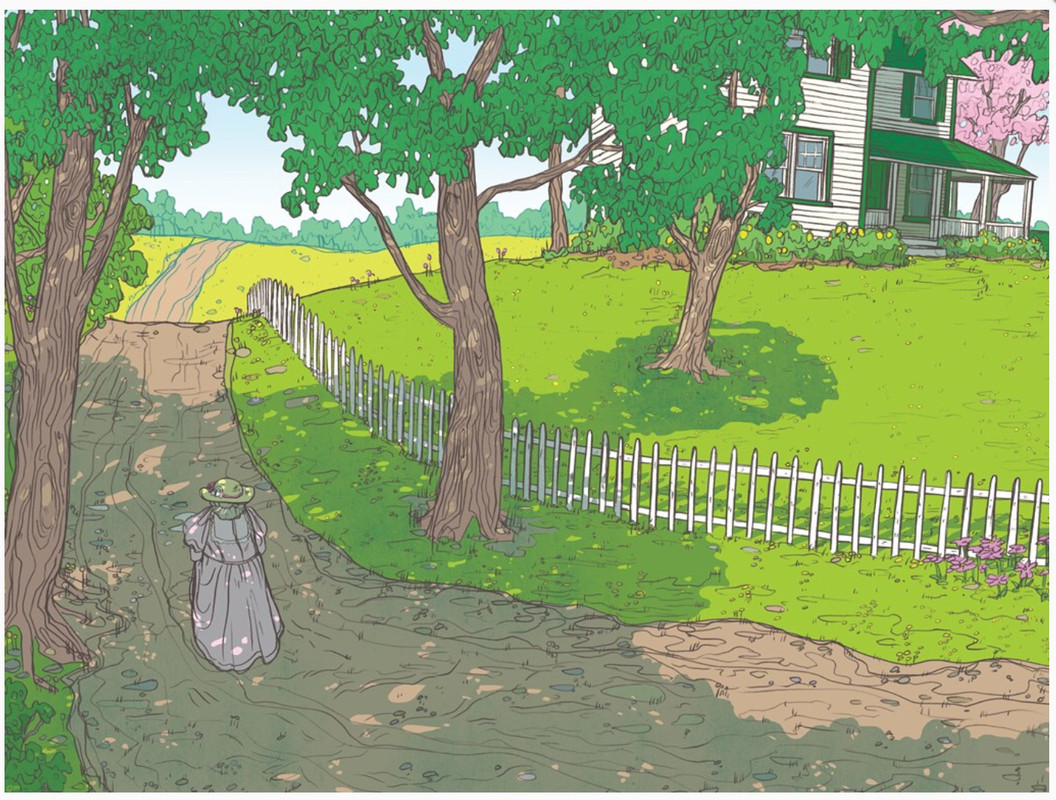 Kindred spirits the world over, those long time friends of Anne and those meeting her for the first time, are going to be entranced by Mariah Marsden's graphic novel adaptation of this classic. Faithful to the story and characters I know and love, Mariah has made Anne accessible to those who may not have come across her otherwise and reminded those of us who already love her why she will always have a place in our hearts.
Brenna Thummler's whimsical illustrations match the story perfectly. She brings out the individual quirks and characters of each person she illustrates. Her bright, cheerful images transport you to Avonlea and make you want to take up residence.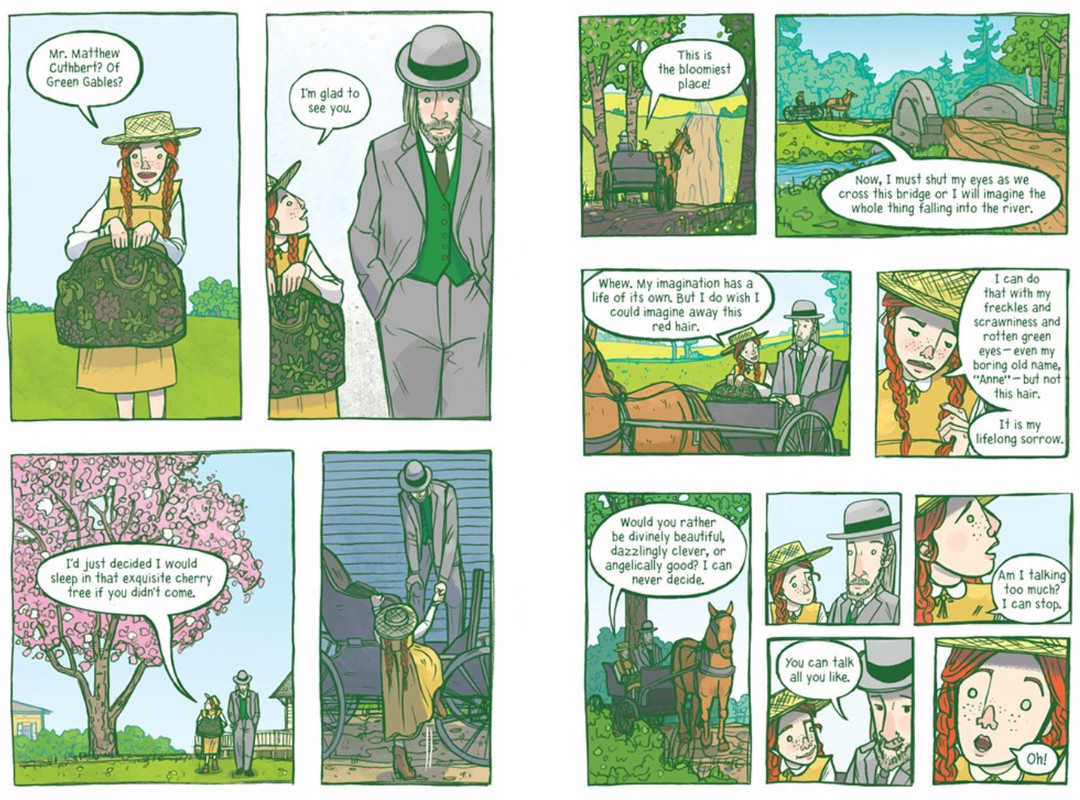 Thank you so much to NetGalley and Andrews McMeel Publishing for the opportunity to read this graphic novel. I hope to see Mariah and Brenna team up again in the near future to tackle Anne sequels in the same format.
Once Upon a Blurb
Schoolyard rivalries. Baking disasters. Puffed sleeves. Explore the violet vales and glorious green of Avonlea in this spirited adaptation.
The magic of L.M. Montgomery's treasured classic is reimagined in a whimsically-illustrated graphic novel adaptation perfect for newcomers and kindred spirits alike. When Matthew and Marilla Cuthbert decide to adopt an orphan who can help manage their family farm, they have no idea what delightful trouble awaits them. With flame-red hair and an unstoppable imagination, 11-year-old Anne Shirley takes Green Gables by storm.
Anne's misadventures bring a little romance to the lives of everyone she meets: her bosom friend, Diana Barry; the town gossip, Mrs. Lynde; and that infuriating tease, Gilbert Blythe. From triumphs and thrills to the depths of despair, Anne turns each everyday moment into something extraordinary.