I didn't think I could have any more admiration for the work librarians do, but that was before I read this book. This Is What a Librarian Looks Like is a celebration of the unsung superheroes of the literary world. They are the keepers of knowledge, protectors of words, and walking and talking book recommending extraordinaires! I'm sure they get their superpowers from inhaling the smell of new books. They perform surgical procedures second to none repairing stories that have been loved to pieces. They know the secrets of how to reserve the upcoming bestseller before there's a queue 50 deep waiting for it (and if you're nice to them they may even share this coveted knowledge with you). They are the holders of the key to unlocking the universe, a library card, and they'll give you one for free! Friends to book nerds everywhere, librarians are underappreciated paperback royalty.
This Is What a Librarian Looks Like is a fantastic book and should be required reading for any politician or government official who has any say in how much funding libraries receive. I've haunted libraries for as long as I can remember yet I still didn't realise how integral libraries and librarians are to society. While this book's focus is America its principles are universal. In a nutshell, libraries and librarians are awesome!! This book is chock full of photographs and quotes from librarians who work at various public, school, prison and hospital libraries across America, along with essays about the history of libraries and personal library experiences of authors including Neil Gaiman and George R.R. Martin.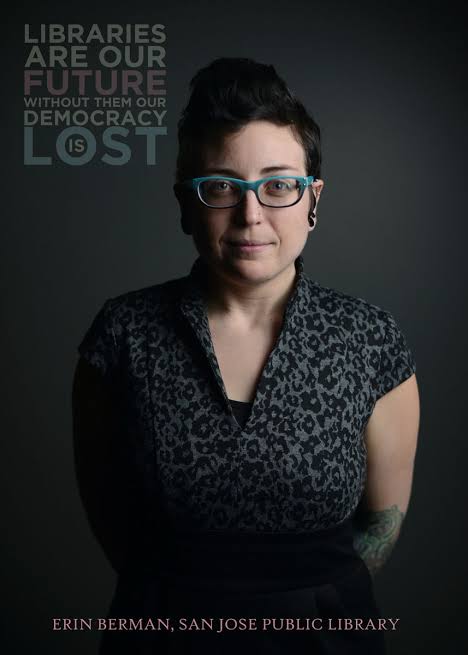 My Mum was the one who introduced me to our local library (A.K.A. the most magical place on earth). I'd marvel at the selection of books on offer that I got to choose from, knowing that the next time we visited I'd get to do it all over again. Mum and I would visit the library not only for 'just for the pleasure of reading' books but also for help with school projects.
The librarians knew everything! Mum and I would tell them what my project was about and they'd lead us to wherever Mr Dewey called. They'd make personal recommendations about the best books for the topics I was looking for and even let me in to the special back room that held the super important local history archives and other curiosities that you could photocopy but could never, ever cross the seal. Oh, wait … that was Indiana Jones and the Last Crusade, but I swear I felt important enough that I may as well have been holding the Holy Grail.
When I came across Roald Dahl's Matilda I wanted to read all of the books in my local library but ended up in awe of her because there were just so many to choose from. Some of my all time favourites that I first discovered on a library shelf as a child have made their way to my own personal library as an adult. I loved my school libraries as well and became a library monitor in high school. Even when I wasn't 'on the job' I could be found hanging out chatting to the school librarians during my lunch break. Not much has changed. Just ask my local librarians!
Decades later Mum and I once again haunt our local library together, but now my local library doesn't just have books. Between us we borrow books, magazines, CD's, and DVD's, along with electronic books, audiobooks, music, magazines, comic books, movies and documentaries. My local library doesn't even charge for reserving items from another branch and getting them sent to our Mother Ship branch, so I spend time every weekday scouring the new acquisitions and ordering everything Mum and/or I are interested in. There's even the option to ask the library to buy something they don't have in stock and I feel like a child at Christmas every time a librarian gives me an item I asked the library to purchase.
Now, I'm definitely not biased and I'm not one to boast, but my librarians are the best in the entire world! They're so friendly and so helpful, and over the years have become friends I look forward to seeing and catching up with. I go to my library on certain days to see my favourite librarian and love hearing about their life, seeing their holiday photos, and of course hearing about what they're reading. The best librarian in the world has recommended books to me she knows I'll love, patiently explains when my brain decides it doesn't want to understand something, has been a social worker to me when I've had bad news, is happy for me when I'm excited about something (like writing book reviews), and laughs with (and at?) me when I'm being weird, eccentric me.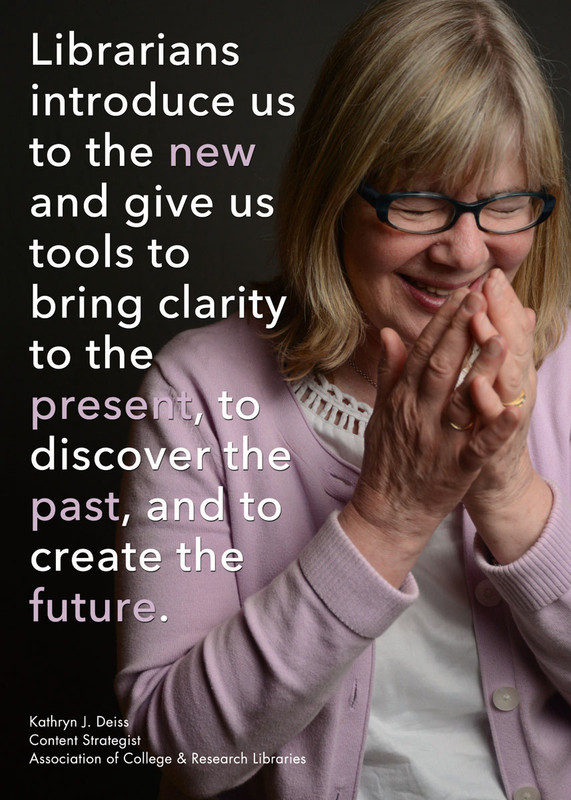 Back to the book, I had too many favourite quotes to list but here are some that made the short list:
"The library was a safe place filled with thousands of potential life-changing friends who couldn't talk to you, but would tell you a story nonetheless." – Kyle Cassidy
"Libraries are the connective tissue of the community; connecting people with the resources they need and want in order to do, see, and be all they aspire." – Brian Hart
"Libraries are very much like oysters; common, abundant, and seemingly ordinary. That is, until you find the endless beauty held within." – Majed Khader
"Libraries are a safe space where you can challenge your views about life." – Scott Nicholson
Thank you very much to NetGalley and Hachette Books for the opportunity to read this book. I love it!
Once Upon a Blurb
In 2014, author and photographer Kyle Cassidy published a photo essay on Slate.com called "This is What A Librarian Looks Like," a montage of portraits and a tribute to librarians. Since then, Cassidy has made it his mission to remind us of how essential librarians and libraries are to our communities. His subjects are men and women of all ages, backgrounds, and personal style-from pink hair and leather jackets to button-downs and blazers. In short, not necessarily what one thinks a librarian looks like. The nearly 220 librarians photographed also share their personal thoughts on what it means to be a librarian. This is What A Librarian Looks Like also includes original essay by some of our most beloved writers, journalists, and commentators including Neil Gaiman, George R.R. Martin, Nancy Pearl, Cory Doctorow, Paula Poundstone, Amanda Palmer, Peter Sagal, Jeff VanderMeer, John Scalzi, Sara Farizan, Amy Dickinson, and others. Cassidy also profiles a handful of especially influential librarians and libraries.