Illustrations – Anita Mangan
Well, here it is! The book that inspired 🦄 Unicorn Month! 🦄
I love this little book of unicorn wisdom! I just wish it was longer because I didn't want it to end. Unicorn has got it all figured out. He lives in the moment, looks for the good in others, accepts himself for who he is and takes time to enjoy himself.
Sarah Ford gives the reader simple, bite sized pieces of self care that for some reason feel easier to apply to your life because a unicorn is the one dispensing the wisdom. Regardless of your mindset at the start I doubt anyone could make it through this book without a smile on their face and at least one cheeky chuckle.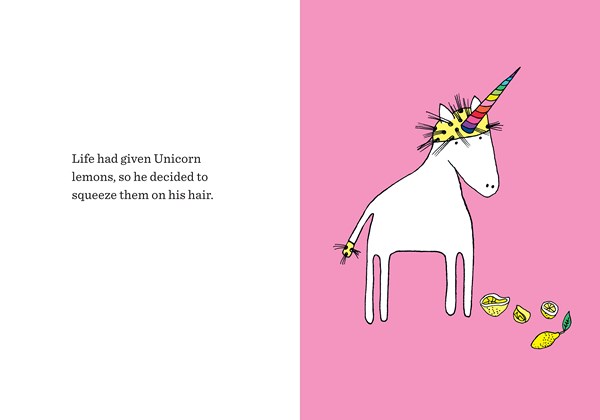 Anita Mangan's illustrations are just perfect. What would have been a cute book without the pictures turns into something you want to return to again and again with them. I fell in love with this quirky, adorable unicorn. You haven't seen anything until you've seen a unicorn giving you a toothy smile or pole dancing. I had several smirks and chuckles during the book but my bursting out laughing moment came when Unicorn jumped in the puddles.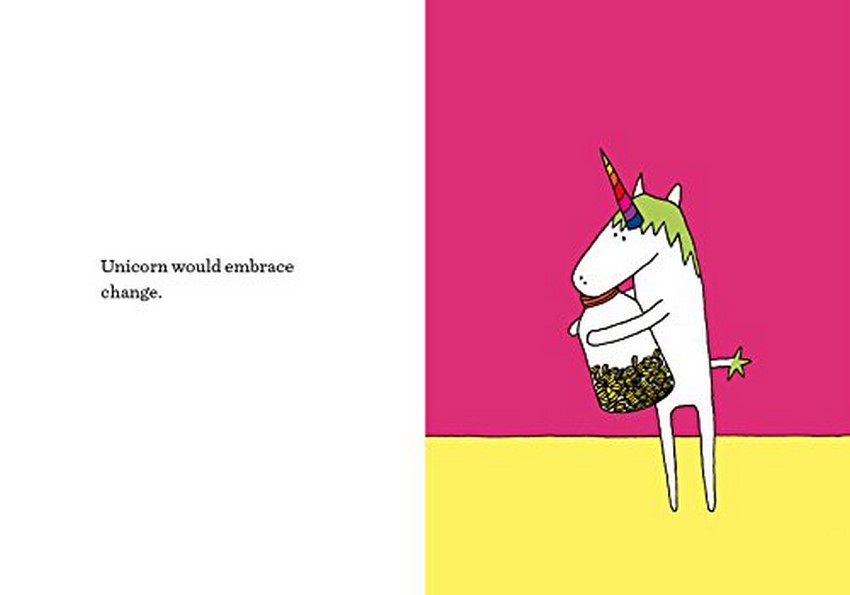 Thank you so much to NetGalley and Andrews McMeel Publishing for the opportunity to read this book. I'm going to be returning to this book whenever I need to recharge, smile and receive a gentle reminder that self care is a necessity, not a luxury.
Once Upon a Blurb
Being a person is getting too complicated. Time to be a unicorn.
This little book of positivity features everyone's favourite mythical creature. Each adorably illustrated spread includes a funny or inspiring piece of advice, reminding you to follow your dreams, and always think unicorn. The perfect gift for a friend in need of a boost, this cute and covetable book is bound to spread smiles wherever it goes!