OK, this is the one! Even though I live in the Southern Hemisphere and am therefore not exactly dreaming of a white Christmas, if I was wandering through a bookstore looking for a kiddie Christmas book, this is the one I'd be taking home with me.
Why? Call me superficial but the small things really can be big things for me. At just a glance of the front cover I'm greeted by two colourful penguins in striped beanies and the dot on the i in Christmas is a snowflake. Then when I turn over to the back cover, our cute as a button penguins are putting a glowing star on top of a Christmas tree and some of the tree's decorations are smiley fish!
So, by judging a book by its cover we already have a winner but then inside the story told in rhymes and the illustrations are aww-worthy. We follow Big Penguin and Little Penguin prepare for their Christmas celebration and while the presents are wonderful, what's even better is the love they share. Aww! Heart melted.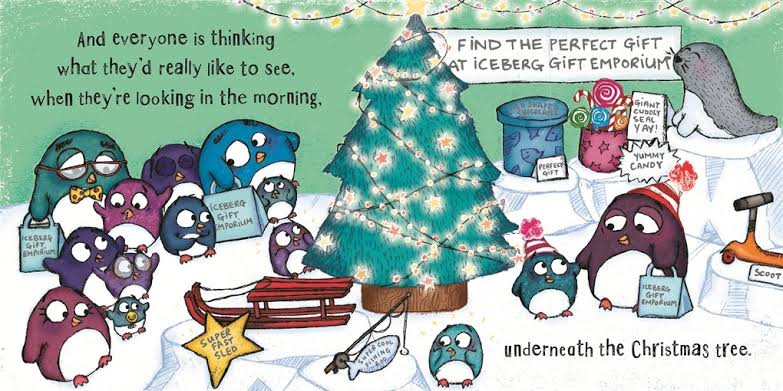 P.S. There's a giant teddy bear close to the middle of the book that I've already claimed. You may borrow it if you ask nicely.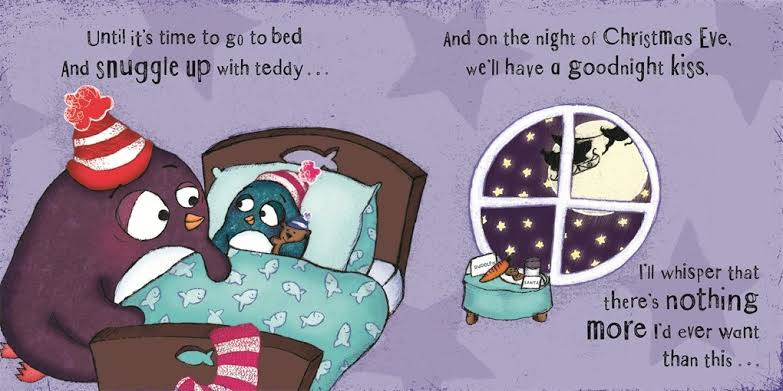 Once Upon a Blurb
Two penguins discover that love is the perfect gift at Christmas in this sparkling festive picture book!
The countdown to Christmas has begun and there is so much for Little Penguin to be excited about: decorating the tree, cooking festive treats, sending a letter to Santa, wrapping presents, and much more. But what does Big Penguin want for Christmas? The answer will warm the hearts of every penguin, big or small!