In honour of my first swim this season (I know that I'm several months late), I had to read about Grug learning how to swim. Grug is my very favourite animated grassy top of a Burrawang tree and his friend Cara is my very favourite smiley carpet snake.
In this instalment, good ol' Cara saves Grug from drowning in the creek before he learns to swim. The illustrations of waterlogged Grug upside down in the creek (see cover image) and waterlogged Grug sitting on the grassy bank are now two of my favourite Grug expressions. Of course, smiley Cara is always (practically) huggable.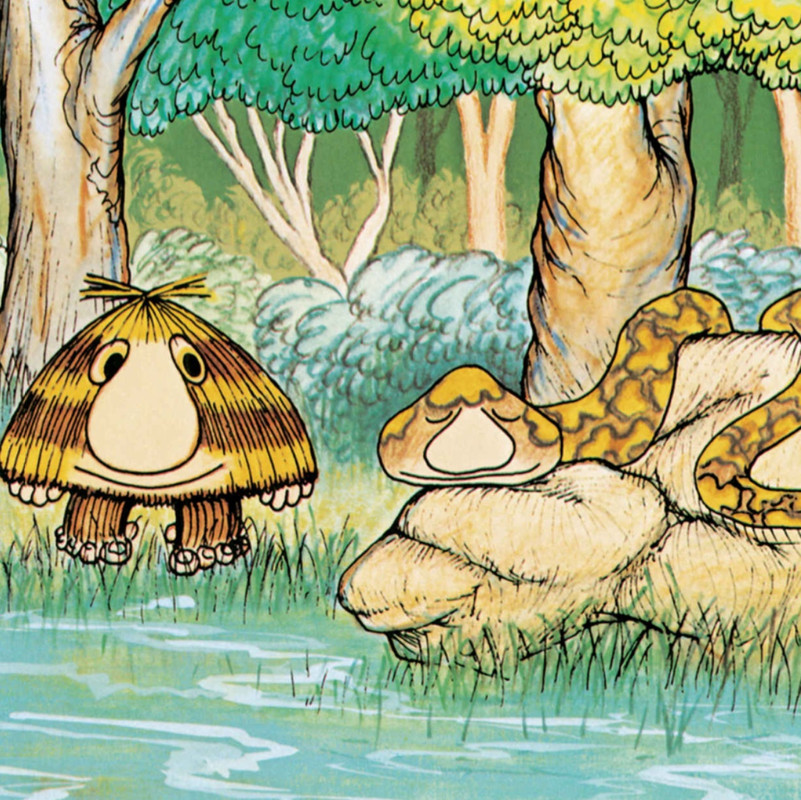 I keep thinking that I can never love Grug and Cara more, and every new book proves me wrong.
Once Upon a Blurb
Splash and paddle and float with Grug!