🎵 "Let's go fly a kite

Up to the highest height!

Let's go fly a kite

And send it soaring" 🎵
Now that I've successfully transferred the Mary Poppins song that's been playing on repeat in my head ever since I first saw this book (you're welcome!), I'll tell you what I think about Grug and His Kite.
I loved it!!! I bet that was a surprise since I love all Grug books!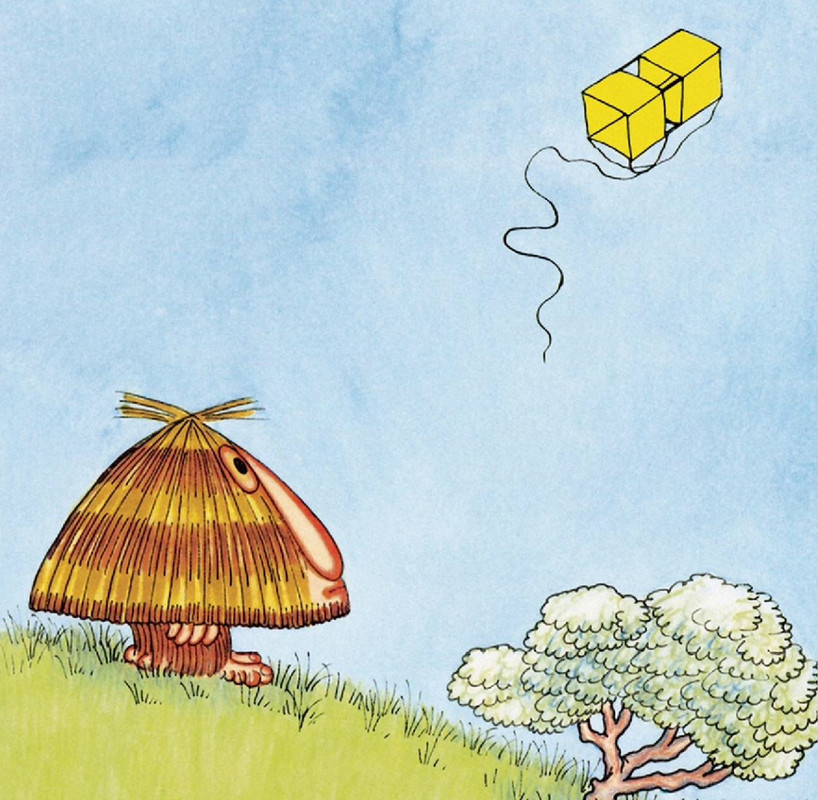 I was disappointed that Cara didn't make an appearance in this one as I would have loved to have seen her expression when Grug and his kite become airborne and do some pretty impressive aerial acrobatics. The eagle was well drawn but spent the book looking kind of cranky. I suppose sharing the sky with a kite that looks like Grug may have been slightly outside of its usual routine, but with Grug around you never know what's going to happen! While it's not my favourite Grug book, it's still awfully cute and fun to read.
Once Upon a Blurb
Startle the birds and touch the sky with Grug!