Photography – Ian McAllister
This is the second of the My Great Bear Rainforest series that I've read. Having previously fallen in love with A Bear's Life I looked forward to reading The Seal Garden. Once again Ian McAllister's photography is gorgeous! I noted (and appreciated) in the fine print at the beginning of the book that there has been no digital manipulation of the images.
Although this book is nonfiction the conversational tone and story about a storm and what the animals do to protect themselves during it pull the reader in. I liked the link between this book and A Bear's Life, where we're told how the animals of the forest will be taking cover during the storm before the seal garden is introduced. The story of the protection that the seal garden provides seals and other smaller animals from predators such as orcas gives readers an interesting overview into the lives of these beautiful mammals.
This book is for readers from 5 to 8 years and both the writing style and content are appropriate for this age group. When the orcas came on the scene I was personally dreading a scene out of a David Attenborough documentary (you know the type I'm referring to) but am pleased to report that no seals are harmed in the narrative or photographs in this book. Phew! 😅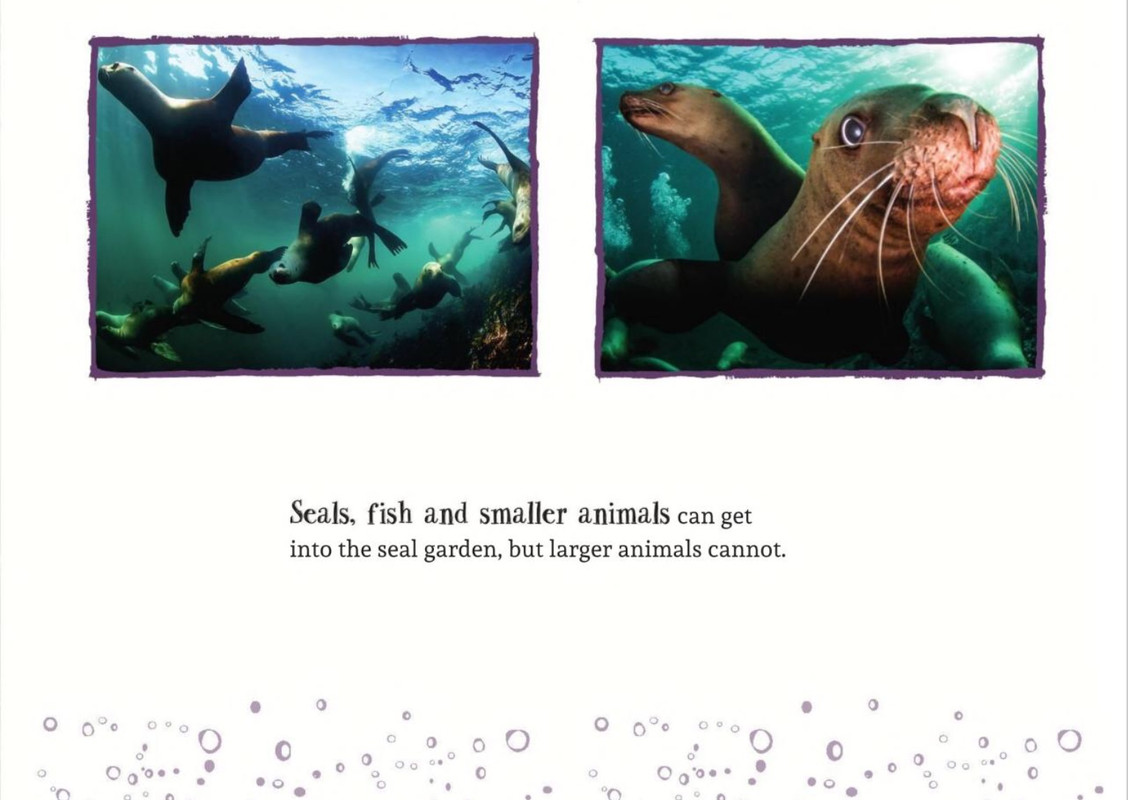 In some photos you get the impression that the seals know all about cameras and are hamming it up for the photographer. In others I just about melted as I gazed into their huge, dark eyes. 😍 I don't have a favourite photo of the seals because they're just so darn loveable.
I do, however, have a favourite orca photo. It shows two orcas, one with its head above water. The composition and lighting are perfect. The movement of the orcas is evident through the ripples in the water and the fine spray in the air above them. It's a truly stunning photo.
Thank you so much to NetGalley and Orca Book Publishers for the opportunity to read this book.
Once Upon a Blurb
When storms roar and orcas are on the prowl, it's the seal gardens of the Great Bear Sea that provide safety and shelter to sea lions, otters, a variety of seals and other sea mammals. Ian McAllister's glorious photographs reveal the beauty and mystery of this rarely seen place of refuge. This is the third title in the My Great Bear Rainforest series, following Wolf Island and A Bear's Life.