How to break my heart yet still give me hope 101
Step 1: Put this book in front of me.
Mel Tregonning's artwork takes you inside the lonely world of anxiety and depression in such a beautiful but haunting way. The monsters that lurk and chip away at the main character piece by piece are perfect. Each monster is unique but clearly from the same monster gene pool. Once you've seen them you can identify them but would have trouble explaining them to someone who hasn't seen them. Anxiety and depression feel like that. How can you truly explain to someone who hasn't seen those monsters what they look like and how living with them impacts every part of you.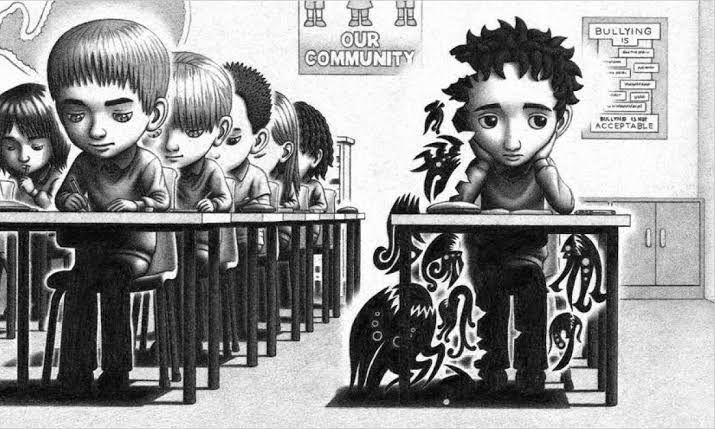 Step 2: Show me the book's dedication.
This book is dedicated to Mel, the illustrator. How can that be?!
Step 3: Investigate further.
Upon investigating I came across this article and Mel's website.
Step 4: Cry.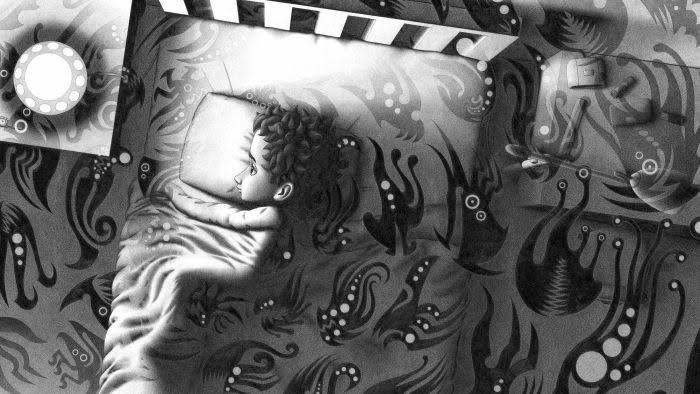 Step 5: Be grateful for the hope provided in this book, but maybe cry a bit more first.
At the heart of this book is a powerful message about early intervention. Support from people who care about you truly can make all the difference. There are ways to make the monsters retreat. You are not alone. Please know there is hope.
My heart breaks for Mel's family. If she can have this much of an impact on me just because I 'read' her book I can't even begin to imagine what her loss must be like for those who loved her in life. 💕
Content warnings include mental illness and suicide.
I ordered this from the library mostly because of the haunting cover illustration. I needed to know more. Now I do and while I don't have as many tissues as I did before I started I'm so glad I found this book.
It's part of the NSW Premier's Reading Challenge (Challenge Level 5-6) and I'm so glad it's there. Children (and adults) need the message of this book. It's not one that I'd just hand a child and go on with my day though. This is a book that deserves to be discussed.
P.S. There are a list of the reading challenge books here if you're interested. My library has heaps of them. I love my library!
Once Upon a Blurb
On the cusp of having everything slip from his grasp, a young boy has to find a way to rebuild his sense of self. An ordinary boy in an ordinary world. With no words, only illustrations, Small Things tells the story of a boy who feels alone with worries but who learns that help is always close by. An extraordinary story, told simply and with breathtaking beauty.