It's Charlie Brown and the gang so naturally I devoured this book as soon as it downloaded on my iPad. I've now finished my reread and all I can think is that I need to save up for the inevitable. One of these days I'm going to own the entire collection of Peanuts so I will always have smiles at my fingertips.
I was surprised by the amount of comics in this collection that I'd never read before. There will be kids who are discovering Peanuts who'll no doubt ask their parents what some of the now dated references mean but they are few and far between. I loved that this collection was in colour so even the comics I already knew and loved felt fresh.
Snoopy continues his battle of wits with the creative bully cat next door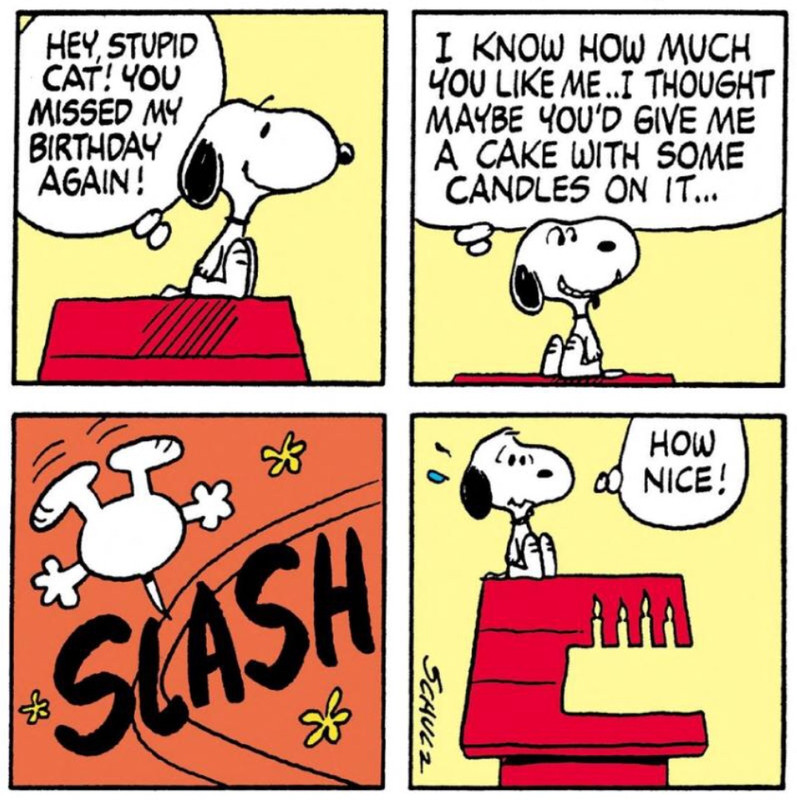 and we wait with Linus and Marci for the Great Grape. (Sorry, Linus, I was just messing with you. Unlike Marci I know it's the Great Pumpkin!)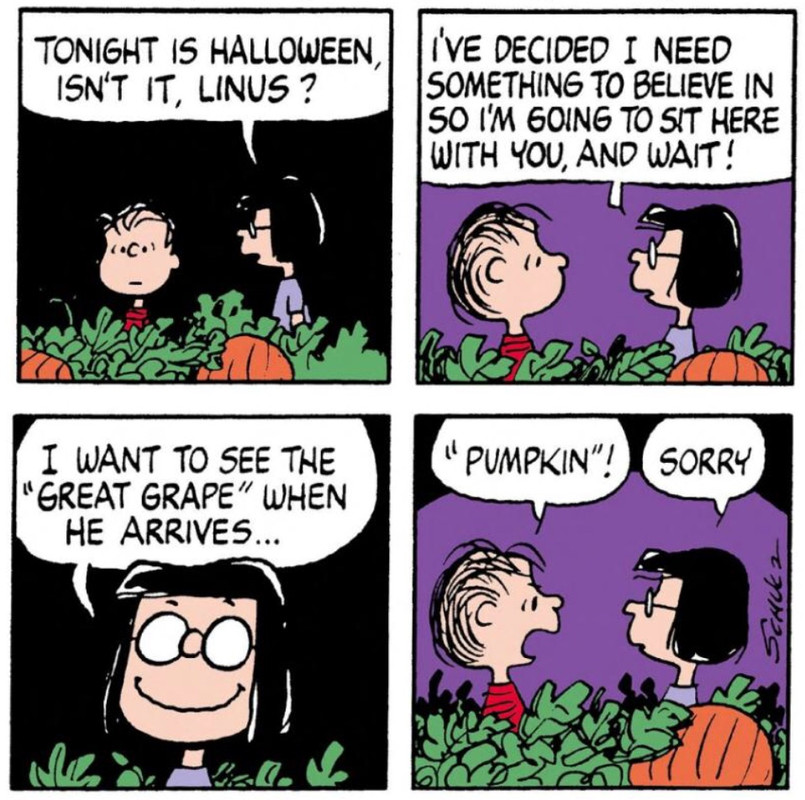 Peppermint Patty asks for Marci's help to stay awake in class and Sally talks to the school building and seeks protection against the powers of darkness, i.e., the third grader whose ruler she broke. Charlie Brown checks his calendar to see if there's anything coming up that he needs to dread, Schroeder plays piano and is annoyed by Lucy, Lucy dispenses 5 cents worth of wisdom, Snoopy's brother Spike visits, Woodstock saves the day, and Pig-Pen even makes an appearance. My favourite comics included delightfully dour Eudora, who Sally first meets at camp.
Thank you to NetGalley and Andrews McMeel Publishing for the opportunity to giggle my way through this collection of comics. I'm already looking forward to the next collection.
Once Upon a Blurb
Is your baseball team getting beat sixty-eight to nothing? Are you caught in the rain without an umbrella? Have you finally worked up the courage to call your crush only to get the wrong number? Don't worry! The Peanuts gang has the cure for your worries.
Join Linus as he awaits the Great Pumpkin, Peppermint Patty as she faces off against an entire hockey team, and Snoopy as he attempts to eat the largest sandwich he's ever seen. Sally befriends the new girl at school, Eudora, only to find a rival for the affection of her Sweet Babboo. And Charlie Brown searches for a home for Snoopy's mysterious brother, Spike.
So put on your top hat, fancy tie and dancing shoes, and join Snoopy and the rest of the gang in this boogielicious new collection of classic Peanuts comics.