Illustrations – Lee Garbett
Colours – Antonio Fabela
I've been looking forward to this one for a while, mostly because of that gorgeous cover and the flying. Who doesn't wish they could fly?!
Willa was just a baby on G-Day when most of Earth's gravity disappeared, her mother floated away and her father confined himself to their apartment. Twenty years later Willa wants to see the world but is stuck working and paying the bills while her father hides inside.
Not only did Willa's father somehow predict G-Day, he also claims to know how to fix it but evil Mr Barrow will do whatever it takes to stop him. After all, Mr Barrow has profited from G-Day and is currently living the high life (low life?) on street level courtesy of the gravity boots he invented.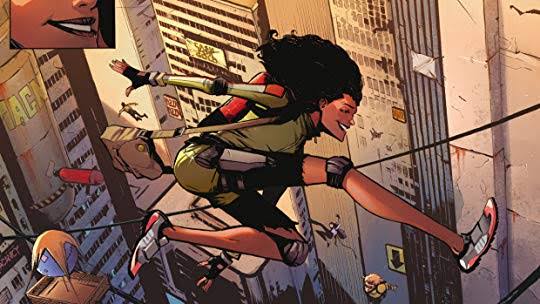 I loved the illustrations and colours used in this volume and especially enjoyed finding out what a rainstorm looks like in this low gravity world.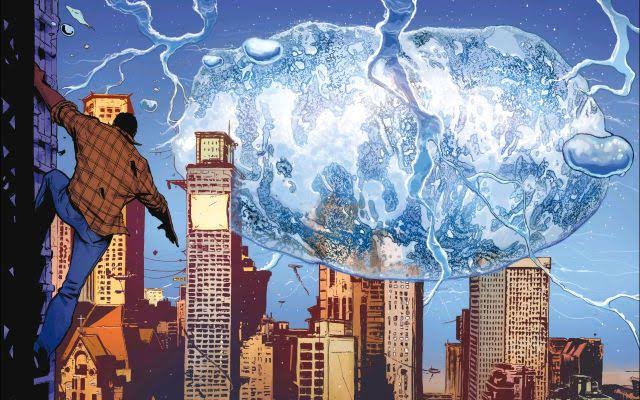 I have a lot of questions about how this new world works and hope to find out more when Willa reads her dad's journal, maybe in the next volume because – cliffhanger! Grr!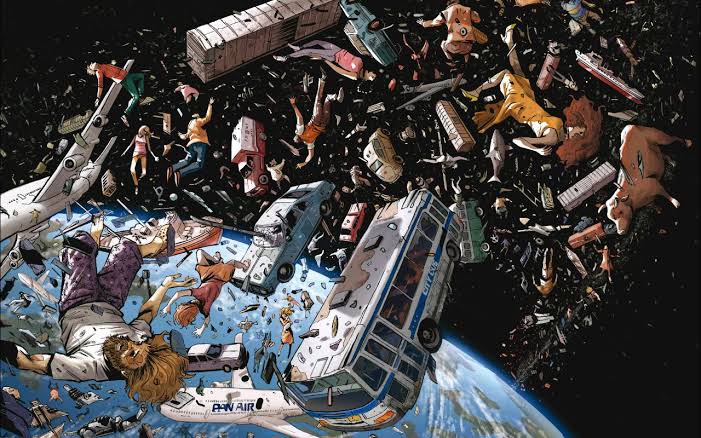 There's violence in this series, with floating blood droplets (and also some gag inducing floating beads of sweat), so it felt like it was more suitable for a young adult audience. I wish there was more depth to the characters, particularly the boring and clichéd baddie, but I'm interested to see what happens next.
Once Upon a Blurb
One day, gravity on Earth suddenly became a fraction of what it is now. Twenty years later, humanity has adapted to its new low-gravity reality. And to Willa Fowler, a woman born just after G-day, it's … well, it's pretty awesome, actually. You can fly through the air! I mean, sure, you can also die if you jump too high. So you just don't jump too high. And maybe don't get mixed up in your Dad's secret plan to bring gravity back that could get you killed …