Lucy has been one of my favourite Peanuts characters for over thirty years (Geez, I'm old!). I loved her so much as a kid that I completed a cross stitch design of her sitting behind her infamous "Psychiatric Help" sign when I was about ten and I still have it.
While it was inevitable that I'd already know some of these comics I was pleasantly surprised so many were new to me. This collection of comics felt so decadent because, unlike the comics I had as a kid, it's in colour!
Lucy writes a book about Beethoven, Sally writes a story for school about Santa Claus and his rain gear, Snoopy barks up the wrong tree, Woodstock dances up a storm, Charlie Brown goes to the emergency room and Eudora made me crave marshmallow sundaes and pizza.
My favourite Lucy comic in this collection was: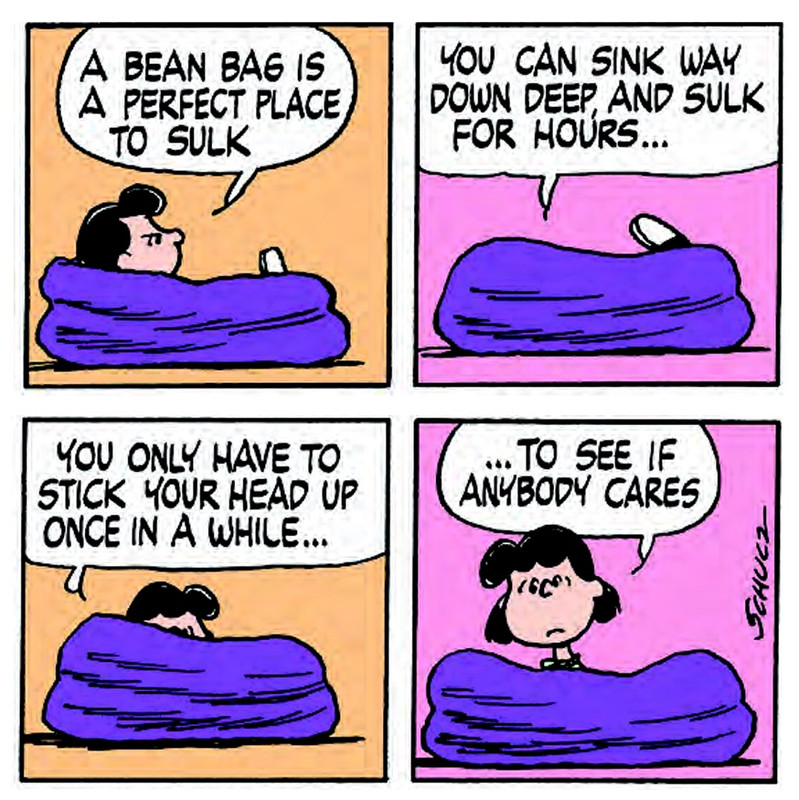 Peppermint Patty's classroom conversations are always priceless and there were plenty to enjoy, including this gem: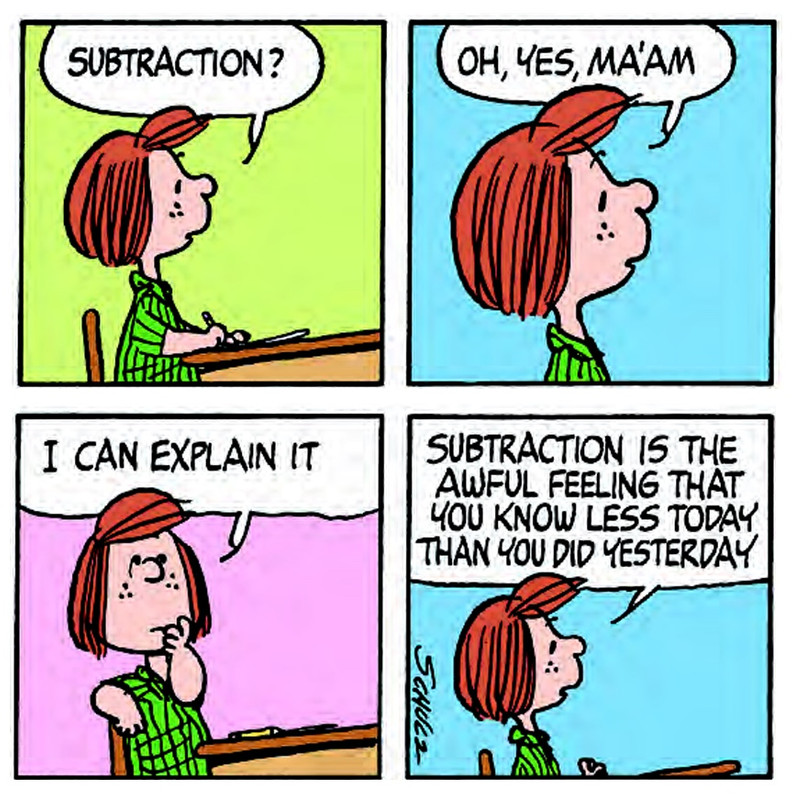 Thank you so much to NetGalley and Andrews McMeel Publishing for the opportunity to smile my way through these comics. I'm already looking forward to the next Peanuts collection.
Once Upon a Blurb
Move over, Charlie Brown! Lucy takes the spotlight in this latest collection of Peanuts comics for kids.
In this delightful collection of classic Peanuts comics for younger readers, Lucy rallies her friends to speak out for equal rights for women. Between social causes and dropping fly balls in the outfield, Lucy decides to write a biography of Beethoven, much to Schroeder's dismay. Meanwhile, life in the Peanuts gang is as hilarious as always: Woodstock takes up farming, Peppermint Patty struggles to make the grade, and Charlie Brown's rotten luck lands him in the hospital. You won't want to miss this latest edition of outstanding Peanuts fun.