Illustrations – Jeremy Ley
Nelson has never been athletic but since he became a ninja that's changed. He wants to show off his skills at his school's athletics carnival but his mother and Grandma are worried about anyone learning he's a ninja kid, especially the dastardly Dr Kane, who hasn't found whatever he's looking for in Duck Creek yet.
On the morning of the carnival one of Grandma's inventions accidentally switches Nelson and Grandma's powers. Suddenly Grandma feels amazing and starts doing ninja backflips and somersaults, whereas Nelson is feeling aches and pains and craving a cup of tea! He's certain he'll be embarrassed in front of everyone, including Sarah, the nicest girl at school, and Charles, the bully.
Dr Kane shows up again with his helicopter (that has more tricks) and we encounter an evil chipmunk. I love Nelson's food obsessed cousin Kenny who has a poster of a club sandwich beside his bed and dreams he's alone at an all-you-can-eat buffet most nights. My favourite character is still Grandma, who has the biggest personality in the series and is even more fun to read about with her new ninja skills.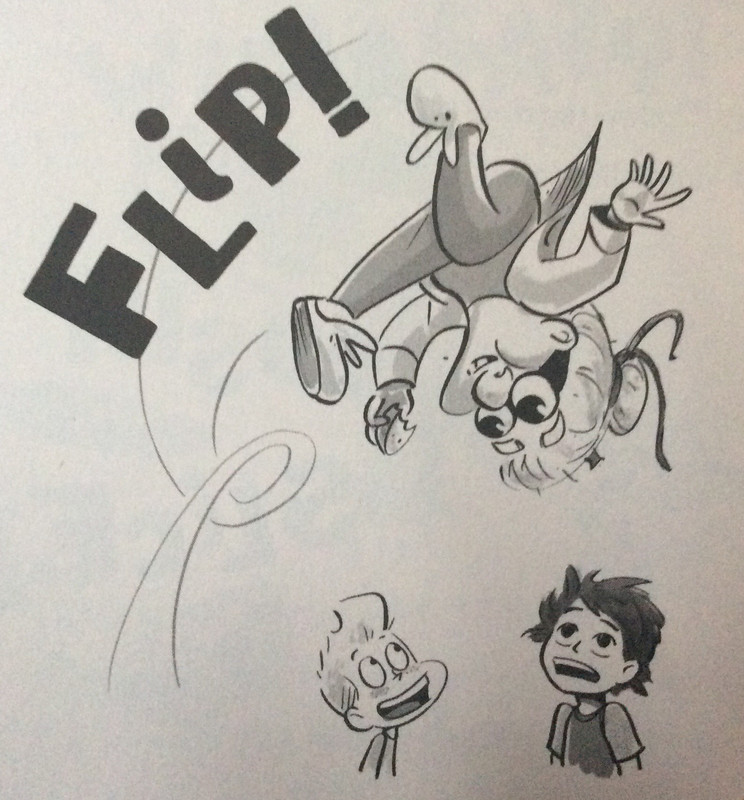 Anh Do is one of my favourite authors and Ninja Kid is my favourite series of his. Jeremy Ley's brilliant illustrations once again bring the characters and humour to life. Bring on book 4!
Once Upon a Blurb
For the first time ever, he won't be a nerd – he'll be AWESOME! But just when Nelson needs his powers the most, they get switched … with GRANDMA'S! How's he going to win ANYTHING when he runs and jumps like an old lady?!