Illustrations – Mike Byrne
Ducktective Quack is trying to find
A thief stealing cakes of every kind
With Constable Crackling joining the chase
They aim to solve this sweet criminal case
Told in rhyme as you may already have guessed
You'll follow along with Quack on her quest
Questioning suspects and searching for clues
Among lovely pictures that will surely amuse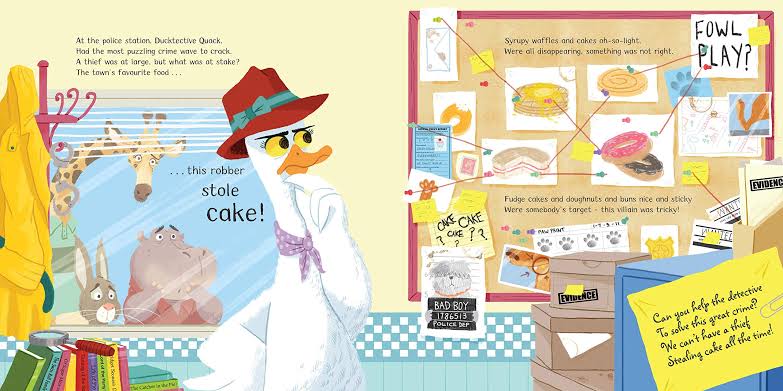 I invite you to read this cute children's book
The clues are all there if you're willing to look
I followed along and woohoo, I was right!
Now I'll crave cakes and donuts all night!
Once Upon a Blurb
There's a crime wave in town and Ducktective Quack needs your help to solve the mystery. Follow the clues in the pictures and see if you can work out who-done-it! Someone has been helping themselves to all the cakes and sweet treats and it's up to Ducktective Quack and her sidekick, Constable Crackling, to catch the culprit. A hilarious and engaging story full of clues to spot and a delicious crime to solve.