As far as I can tell this is my first Tomie dePaola read. It's a nice book but it didn't really grab me. A grandfather is walking in the park with his grandchildren and points out how busy all of the animals are. He encourages his grandchildren to sit on the park bench with him and appreciate being quiet and still because
"To be quiet and still is a special thing."
The illustrations are fairly simple and sweet, with plenty of animals to look at. Although I like the message of this book I don't know how much the target audience would actually appreciate it, especially without some further explanation from the adult reading it to them. While this author appears to be quite prolific and popular I don't think their books are for me.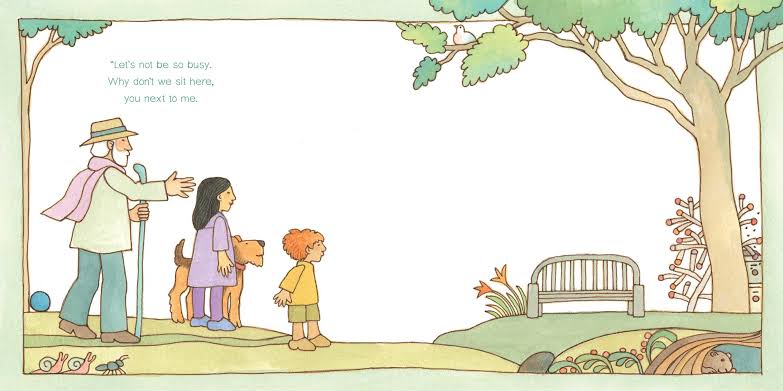 Once Upon a Blurb
Tomie dePaola reminds us that mindfulness – being quiet, still, and present with one another – is a very special thing.
Everything is in such a hurry, busy as busy can be. The birds are flying so fast, the dragonfly is zooming over the water – even the trees are waving their leaves.
So what if we sit here, you next to me … and we can just be?