Illustrations – Will Hillenbrand
Now I'm a duck who's scared to go

in the pond or lake, and so

I cannot swim, and that is bad.

A landlocked duck is very sad.
Our adorable duckling watches their brothers swimming, but only from the safety of the shore because they're scared they won't be able to swim. They seek advice from Big Frog and Owl, and their mother encourages them as they practice swimming in puddles. Then the big day arrives; it's time for our brave duckling to face their fear.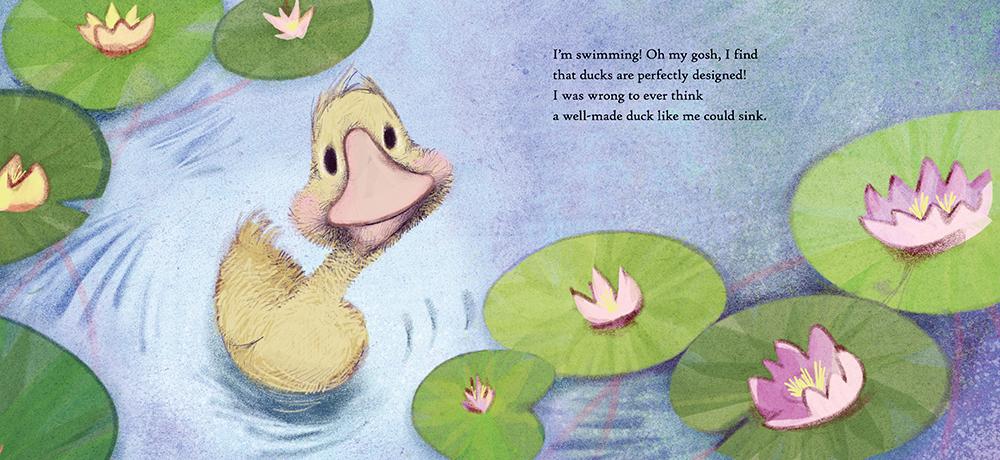 I read this sweet little book at least five times when I borrowed it from my library last year. Over the past couple of months I've kept thinking about it and had to read it again.
I love that our duckling's friends and mother gently encourage them to face their fear but don't push them to jump in before they're ready. By gaining confidence as they approach their fear in small steps it helps them take the final plunge. I practically melted when everyone celebrated this brave duckling's accomplishment and rejoiced when they were encouraged, not teased, for doing things differently.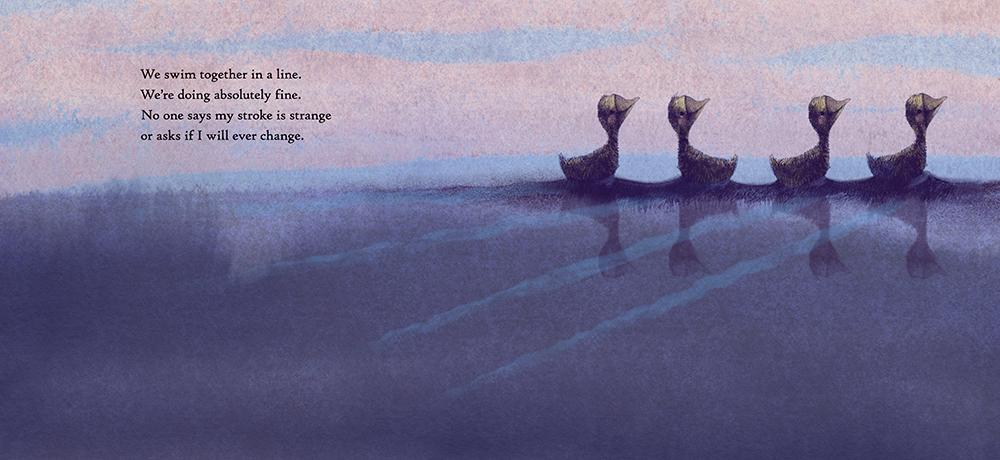 Will Hillenbrand's illustrations are absolutely gorgeous! The colour palette is soft and all of the animals are expressive. This is one of those books I'd be happily pulling out to read each bedtime. I don't think this is the last time I'll be borrowing this book.
Once Upon a Blurb
Sometimes it takes a lot to get your webbed feet wet! An adorable picture book makes a splash with a satisfying story about conquering your fears.
I cannot swim, and that is bad.
A landlocked duck is very sad.
One day, an egg rolled out of a nest and right into a deep pond. Now that egg is a little duck, and the water is still very scary. Jumping into the pond at all seems impossible, never mind swimming in a line with all his brothers. "You're a duck, and ducks don't sink," Big Frog points out. Practicing in a puddle helps a little, while backrubs and snacks from his mother help a little more. Big Frog offers to hold his friend's wing and dive in together, but our little duck knows that some challenges need to be faced alone. Even when they are very scary!