Before I tell you anything else you need to know there's a DRAGON in this book!!! 💜💜💜 Okay, now that I've gotten that out of my system I can continue.
Marigold's magical sensitivity is telling her something's not quite right. This is confirmed when a pixie's GPS fails and Marigold can only find one bar of magical reception. Meanwhile at Phoebe's elementary school, the teachers and kids alike are anticipating a half day due to a rumoured ice storm.
Later that day Marigold can't even sparkle anymore when, horror of horrors, magic and the wifi go down!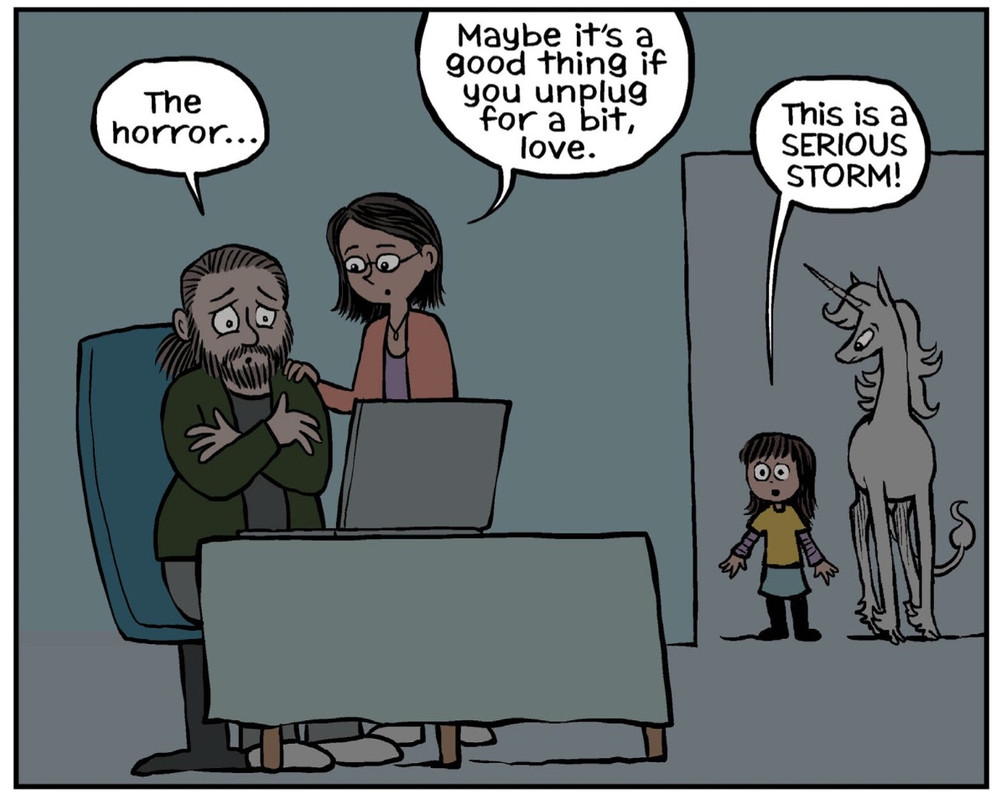 This is a job for Phoebegold Detective Agency! Dakota isn't so sure that Phoebe has enough nerd power to solve this case though.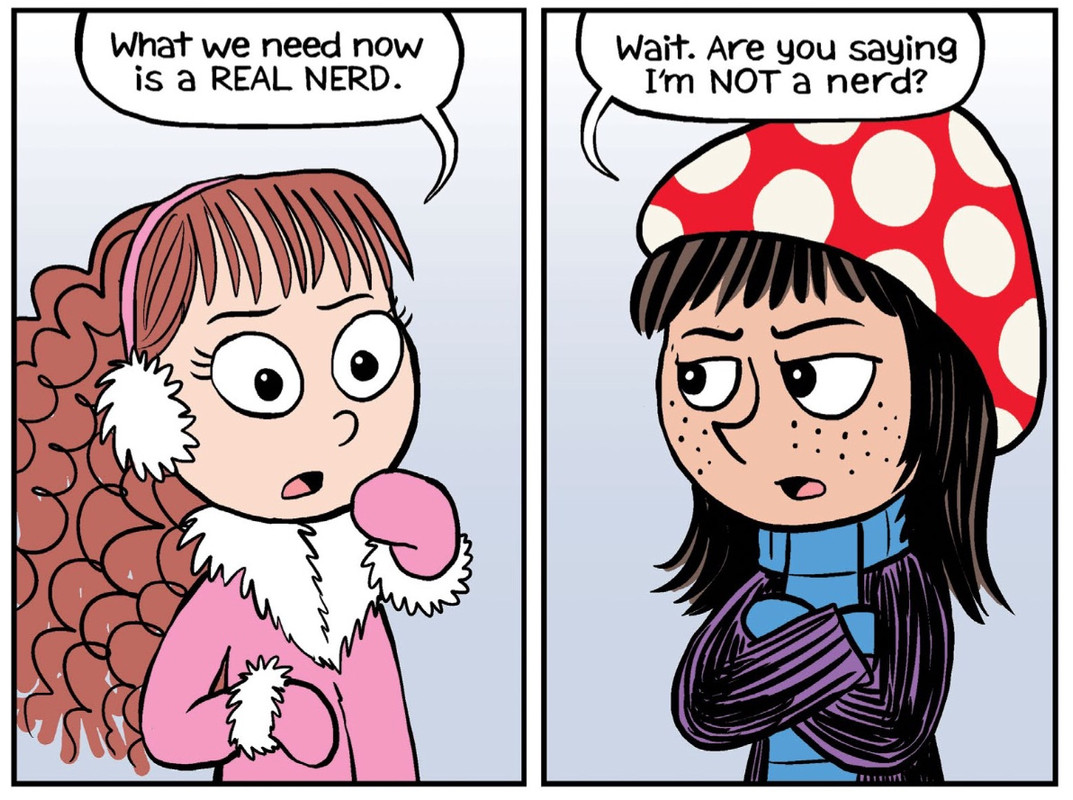 Because Marigold no longer has magic her Shield of Boringness is down, making the people she walks past actually respond to her unicorn awesomeness for the first time in the series.
Although Max has been Phoebe's second best friend for a while now (after Marigold, of course) I was so happy that he made a new friend in this graphic novel, one he shares more interests with. He's consistently one of my favourite characters so it was lovely to have him more involved in the storyline. I loved the gentle, age appropriate way that bullying, loneliness and friendships were addressed in this story.
I can't get enough of Phoebe and Marigold. Phoebe, who was once a lonely young girl, now has a magical creature that looks at her like this and it's adorable.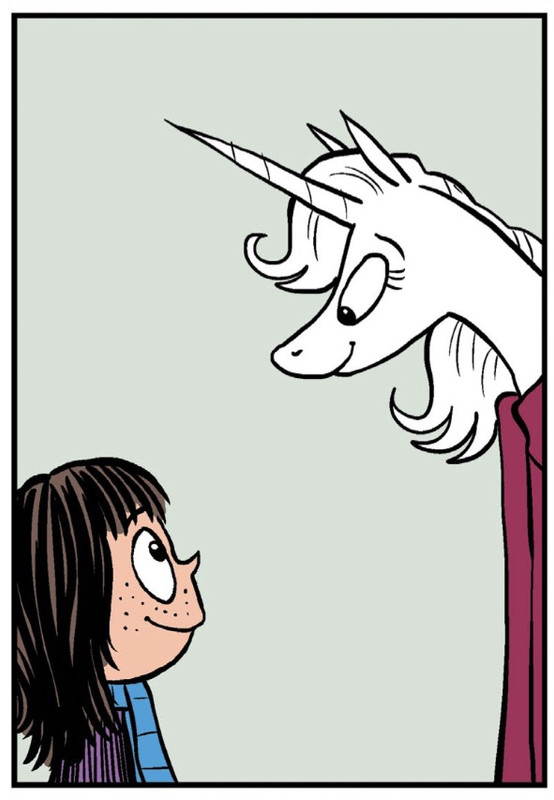 I loved learning that goblins have their own version of a unicorn's Shield of Boringness called a Bubble of Non-Grossness. Let's face it, maybe I just love the blarting goblins.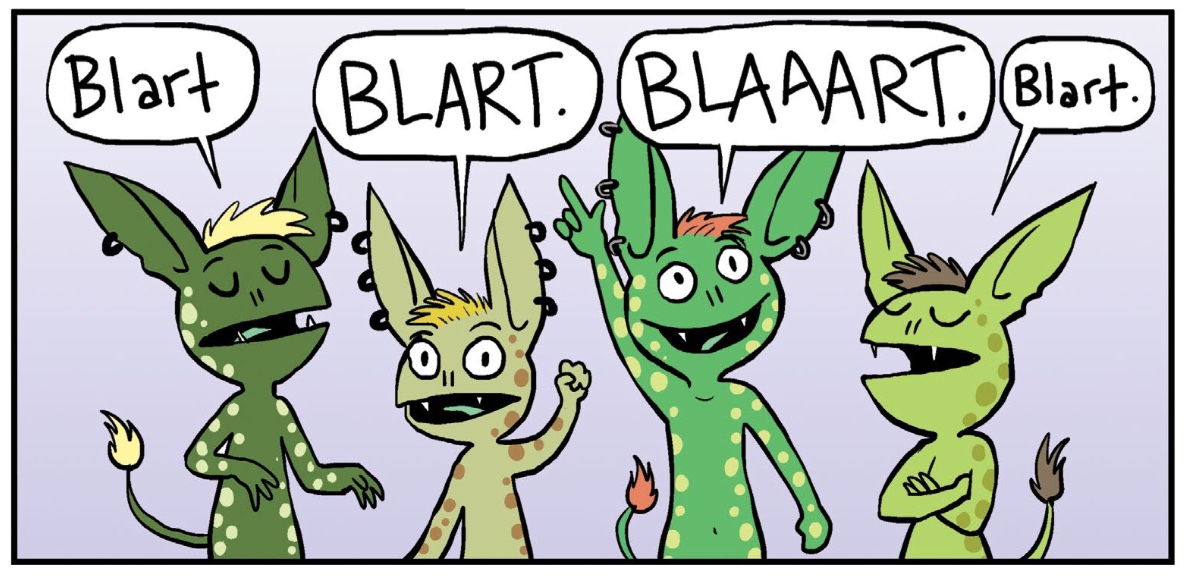 I fell in love with Voltina the dragon and can't wait to see how much she features in future adventures.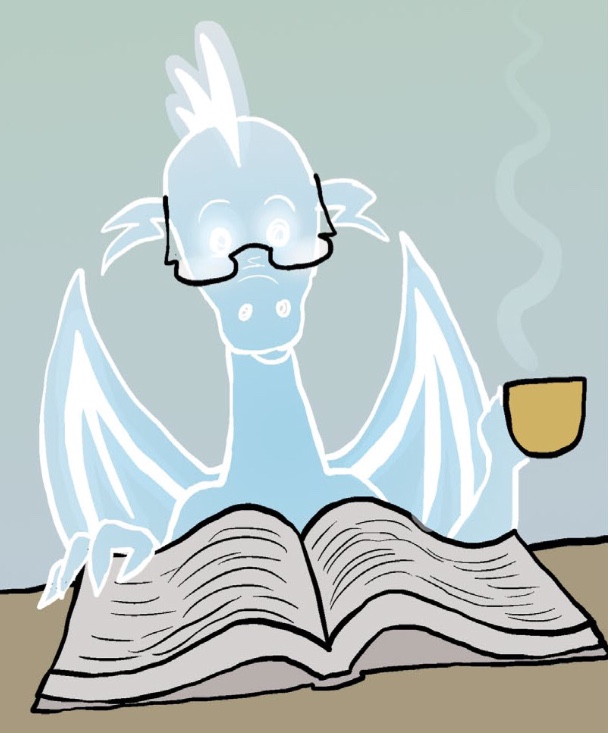 Thank you so much to NetGalley and Andrews McMeel Publishing for the opportunity to read this graphic novel. After not being quite as enthralled by the last two collections I read, my love for Phoebe, Marigold and the rest of Dana Simpson's creations has been renewed with this graphic novel. I'm looking forward to bingeing the rest of the series.
P.S. Happy Easter to everyone who celebrates it!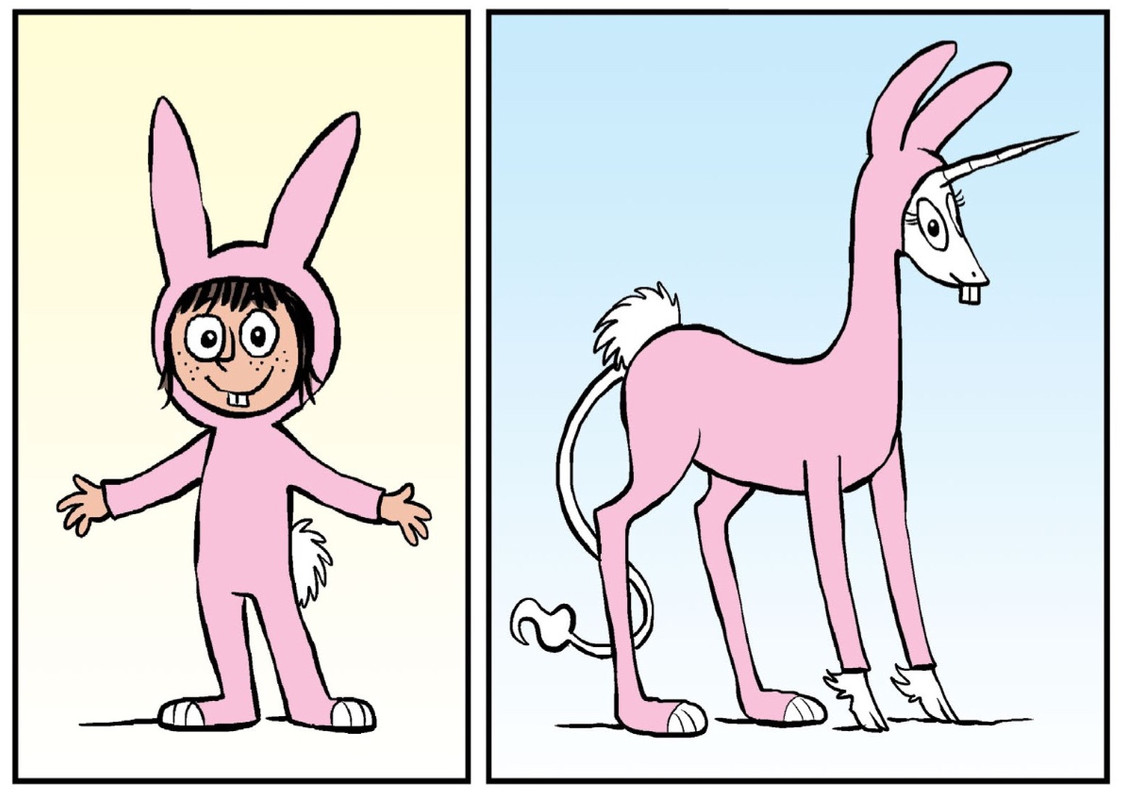 Once Upon a Blurb
The first Phoebe and Her Unicorn graphic novel!
Phoebe and Marigold decide to investigate a powerful storm that is wreaking havoc with the electricity in their town. The adults think it's just winter weather, but Phoebe and Marigold soon discover that all is not what it seems to be, and that the storm may have a magical cause. To solve the case, they team up with Max, who is desperate for the electricity to return so he can play video games, and frenemy Dakota, who is aided by her goblin minions. Together, they must get to the bottom of the mystery and save the town from the magic storm.