Phoebe and Marigold carve pumpkins and Marigold plans a Halloween surprise for Phoebe. Todd the candy dragon provides the Halloween candy again this year and Dakota makes goblins cool when she starts hanging out with Blaartholomew. Marigold goes to the spa with her sister, resulting in unicorn withdrawal for Phoebe.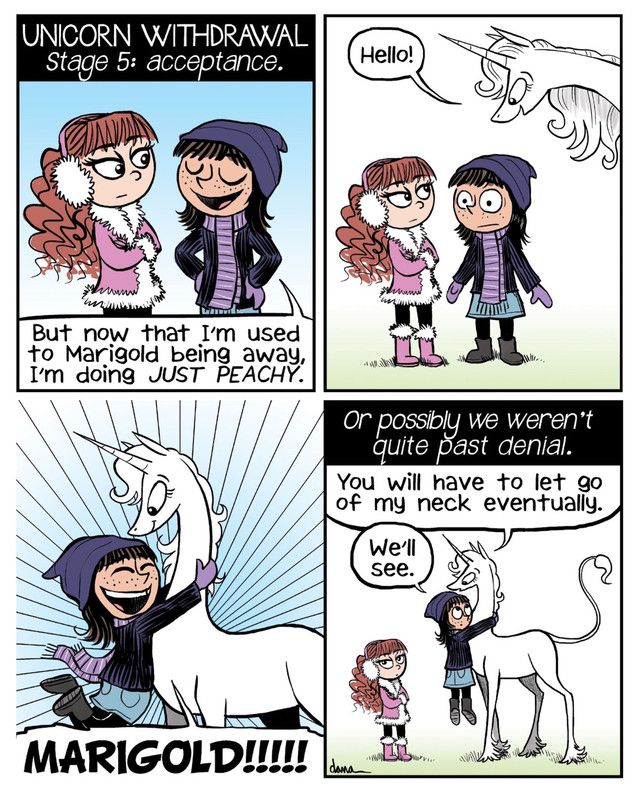 Naturally my favourite scenes were book related, especially when Marigold casts a Spell of Forgetting on herself so it feels like she's reading a well read book for the first time. I need to learn how to do that spell! While I wasn't a fan of the increased focus on nose picking I did enjoy the increased time spent talking about books.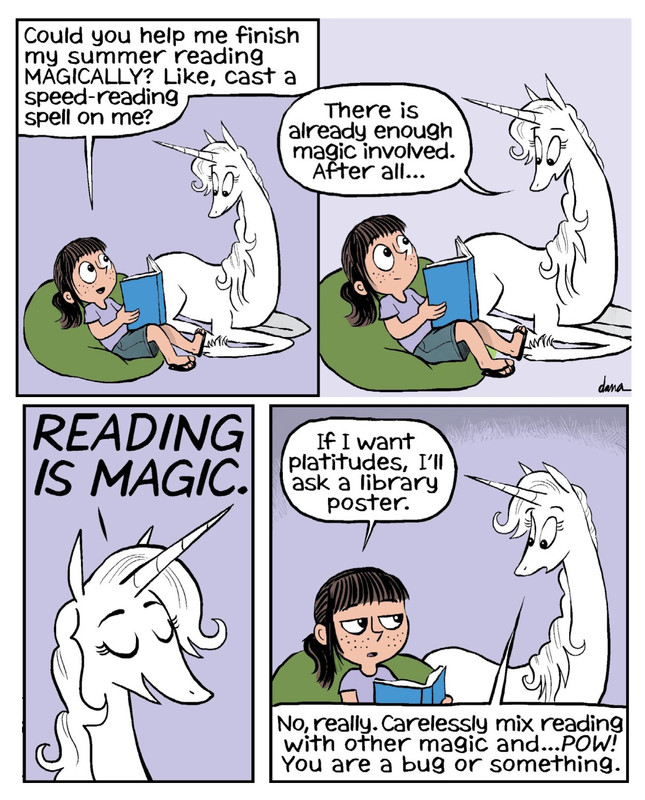 This is the first collection where I've noticed a few pages repeated from previous collections. I wasn't as wowed by this collection but am hopeful the next one, Phoebe and Marigold's first graphic novel, will shake things up a bit.
Once Upon a Blurb
Time flies in this fifth volume of Phoebe and Her Unicorn! Follow the lovable duo as they experience somewhat-spooky Halloween parties, ecstatic snow days, and looming summer reading assignments. Although the journey of growing up can sometimes be difficult, along the way Phoebe and Marigold discover something more enduring than goblin fads, unicorn spa vacations, and even a Spell of Forgetting – their one of a kind friendship.