Illustrations – Tor Freeman
I just can't go past a kid's book that tells me fun facts about animals. This fascination has led to me knowing the most random and strange little tidbits about all sorts of animals, and I can't stop. So, here's another one! Unlike others I've read, this one presents awards to the winners in each category.
Each award is granted two pages, incorporating information and illustrations. Beside learning the name of the animal that has won each of these prestigious awards, I also learned the type of animal they were (insect, bird, mammal, reptile, etc), where they live and for how long, and what their diet consists of. Then there's information specific to the award they've won and other interesting facts.
Relevant information about other animals was also included. For example, while the chimpanzee won the coveted Nifty Tool-User Award, other animals that also use tools are mentioned, including sea otters.
A couple of times there was no overall winner for the category but instead several winners for its subcategories, such as the Family Awards, where winners were selected for the cool dad award, mom-of-the-year award, loyal couple award and great-grandmother award.
My favourite awards were the:
Enlightenment Award, which was won by the Deep-Sea Anglerfish. I am fascinated by bioluminescence and I have a soft spot for strange animals that are unlikely to win any beauty pageants.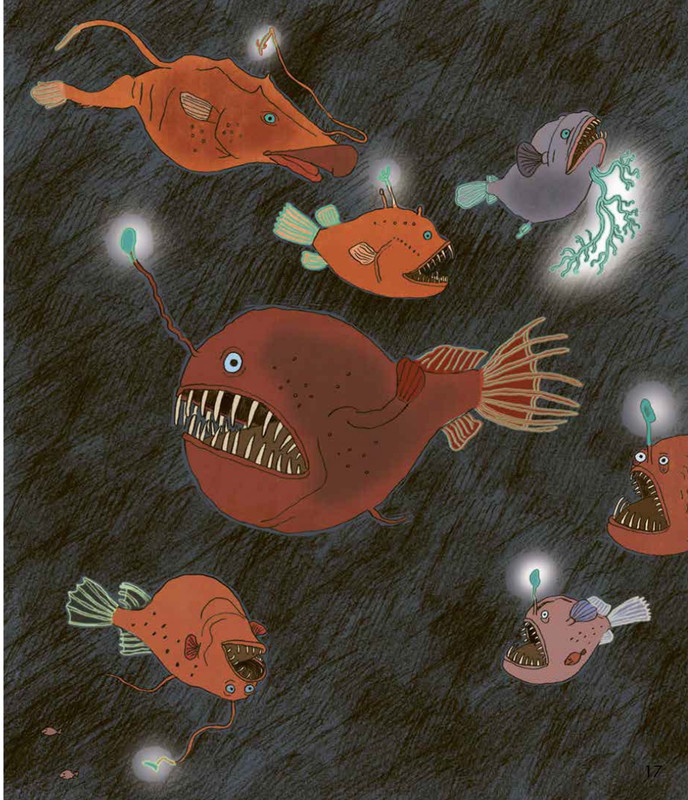 Deep Sea Diver Award, which was awarded to the Cuvier's beaked whale, who was also awarded my Favourite New Fact Award for this marvel: "Its longest and deepest dive recorded so far lasted for an amazing 2 hours and 17 minutes, with a descent of nearly 10,000 feet below the surface of the sea." The runners up in this category were also given medals.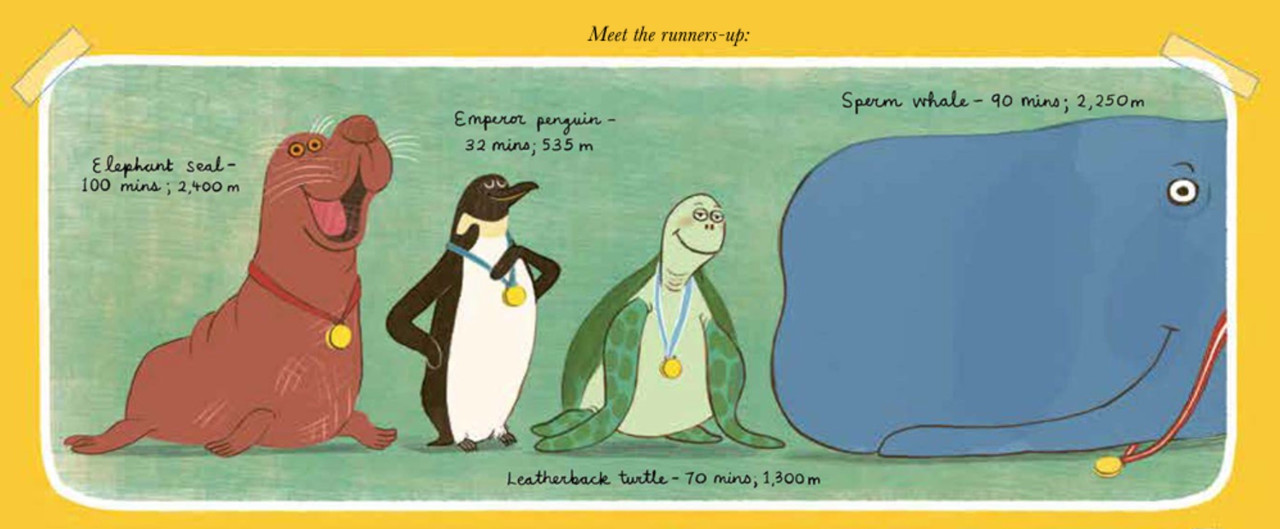 I usually prefer fact books to include photographs of the animals but I had fun looking at Tor Freeman's illustrations. The animals were expressive and had character, and I loved the winners pictured with their award on display. Their poses often reflected the attribute that won them their award and the backgrounds were effective, simple enough to place the animals in their native environment but not so detailed that they took away the focus from the stars themselves. I particularly loved the chameleon, who looks very proud to have won its award.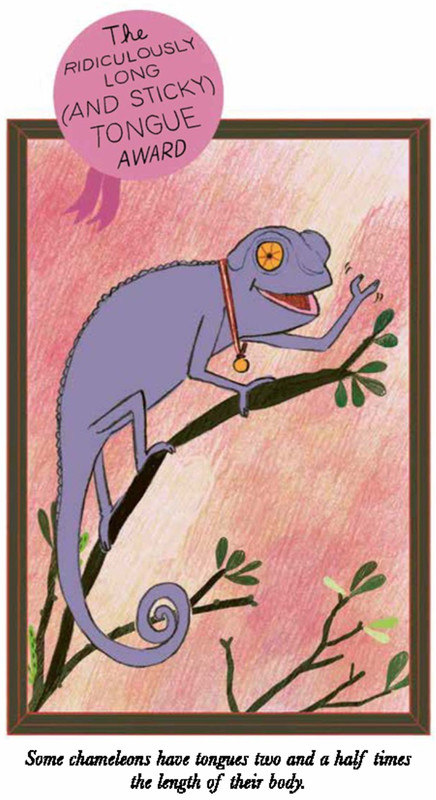 I learned some new facts about some of my favourite animals and encountered a few animals that I previously knew very little about. If this book had been available when I was a kid I definitely would have borrowed it from the library for a school assignment. The information would have made me sound smarter than I was and I'm almost positive I would have traced some of the illustrations to spruce up my assignment as even drawing a legible stick figure has only ever had a 50/50 shot of success with me at best.
Thank you so much to NetGalley and Quarto Publishing Group – Frances Lincoln Children's Books for granting my wish to read this book.
Once Upon a Blurb
Fifty fantastic creatures are awarded prizes to celebrate their most dazzling talents and some unusual skills. Roll up, roll up! The Animal Awards are about to begin. Who will win the Terrific Teeth Award? Who will claim the title of Most Smelly? Who will win the prize for Best at Pretending To Be A Plant? Celebrate with 50 brilliant animals from around the world who represent nature's rich tapestry.