While I love the artwork in Raina's graphic novels this is the first of her Smile series that I've actually finished reading.
Given how popular her graphic novels are I think my not falling in love with them is probably an 'it's me, not you' thing.
Even though I don't have emetophobia I'm so glad I didn't read this graphic novel while I was eating, as it definitely depicts a significant amount of vomiting, fear of vomiting and other stomach upsets.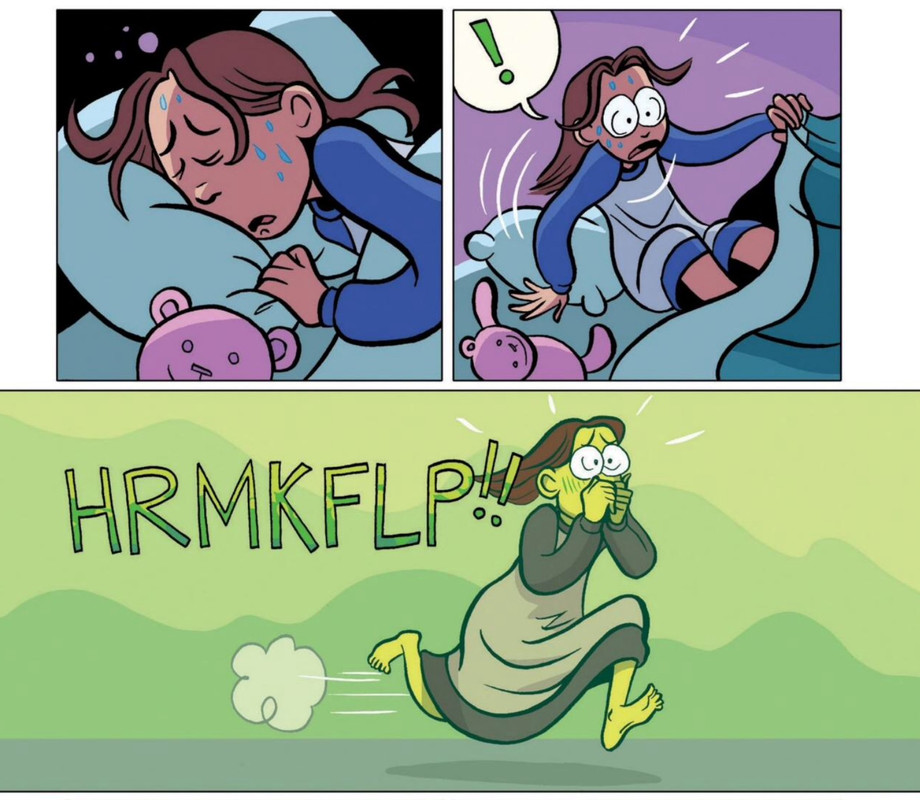 While I'm not keen to reread this graphic novel I did really love the illustrations. I also learned something new: if you drink water after eating artichokes it takes sweet. I found that tidbit really interesting, but I wasn't quite as smiley when I found out it also works if you reverse the process.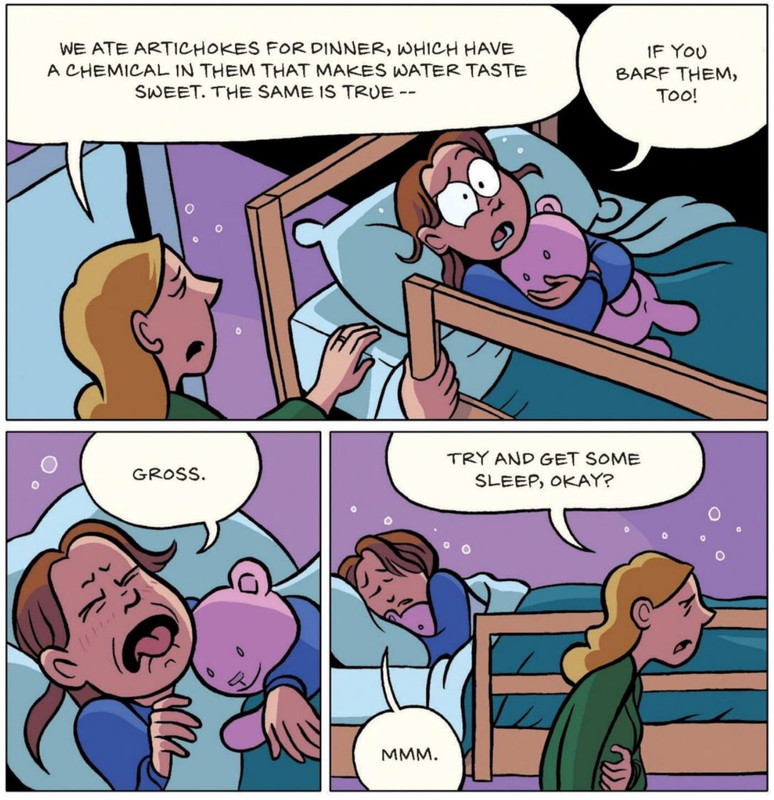 I loved the message that it's perfectly okay to need therapy and I thought anxiety was portrayed realistically.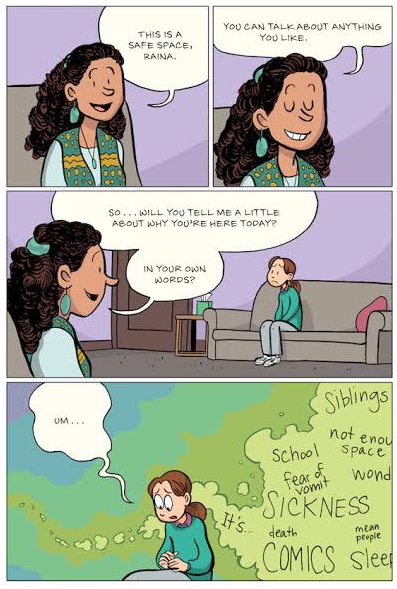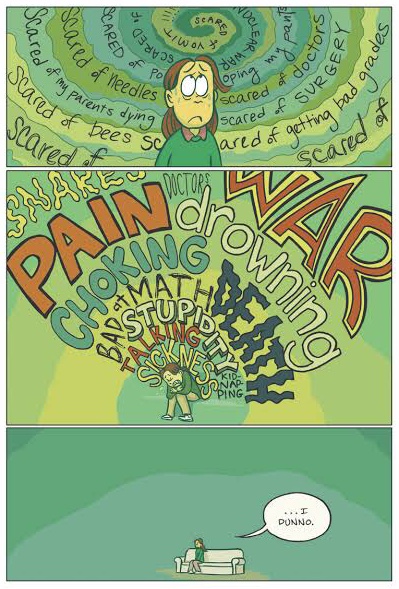 While there are plenty of relatable moments for readers with anxiety, I'm not sure how well people with emetophobia would manage while reading this graphic novel.
Once Upon a Blurb
Raina wakes up one night with a terrible upset stomach. Her mum has one, too, so it's probably just a bug. Raina eventually returns to school, where she's dealing with the usual highs and lows: friends, not-friends, and classmates who think the school year is just one long gross-out session. It soon becomes clear that Raina's tummy trouble isn't going away … and it coincides with her worries about food, school, and changing friendships. What's going on?
Raina Telgemeier once again brings us a thoughtful, charming, and funny true story about growing up and gathering the courage to face – and conquer – her fears.