Spoilers Ahead!
You can blame a news article, Australian Town Terrorised By Muscular Kangaroo Attacking People and Eating Gardens, and Twitter for the existence of this book. Most of the people who egged the author on are now fictionally deceased, slaughtered by Skippy. Meanwhile, I'm waiting as patiently as humanly possible for The Asylum to film this story for me. I love The Asylum!
I was interested in reading this book mostly as a bit of a joke but also because I thought it would be pretty un-Australian of me not to, and strewth! It was a bloody good yarn! (Emphasis on the bloody!) That's 4.5 blood soaked stars from me!
When this novella begins, Morgan Creek, a small outback town, has 400 people but won't for much longer if Skippy, who's gone to the dark side, has any say in the matter.
The roo's mouth opened with a soft grunt. Its eyes glowed fiery orange. John startled, realised it wasn't reflected streetlight, but the beast's eyes had seemed to ignite with a kind of internal flame, bathing its face in a glow like a campfire. It grunted again, guttural.
I started making notes of all of the characters' names and snippets of information about each of them, then quickly realised the futility of this. After all, so few were destined to survive to tell the tale.
With so many bone crunching, blood spattered, insides are now your outsides kills in this story it was difficult to choose a favourite. However I was quite partial to the visual that accompanied reading that someone's "head burst like a ripe fruit." While Morgan Creek remains drought affected at the end of the story its red dirt has certainly copped a drenching of the blood of its recently sliced and diced.
I was fairly certain this wasn't the first time Skippy had gone dark and in my wanderings I found Waterborne, a Zombie Kangaroo Short Film. I hope this makes you chuckle too.
The Death Toll: 28 (26 of those can be directly attributed to the rampaging roo). This doesn't include the people only mentioned as missing. If I didn't witness the kill myself or stumble over the remains, I haven't counted it.
[Because I made notes of who died as I read I'm including the list here but this is only for my benefit. Please don't ruin it for yourself by opening this spoiler if you haven't read the book yet! RIP: John, Jake, Kylie, Stu, Carl, Cindy, Brennan, Scott, Charlie, Michael, Matt, the two unnamed Hightower boys, Laurel, Laurel's husband, SD, Shane, Amanda, Cassie, Rich, Mindi, three unnamed patrons at the bar, Sharon and Bill, who all died by roo. Also Gomzi, who was accidentally shot when SD died, and Pauline, who was also shot. On purpose.]
The Roo is not all splattery fun though. Real issues affecting Australians are also addressed, from the devastation that accompanies drought to domestic violence and death by suicide.
If you're not a native Aussie you may find some of our slang incomprehensible. I had actually expected to find more slang than I did but for those of you who can't tell the difference between 'yeah nah' and 'nah yeah', there's a handy glossary at the end of the book.
Once Upon a Nitpick: A fair few typos have managed to sidestep the proofreading process, especially near the beginning. One character's surname also changes between chapters 2 and 4.
Content warnings include alcoholism, bucketloads of swearing, death by suicide, domestic violence (particularly physical abuse) and racism (challenged).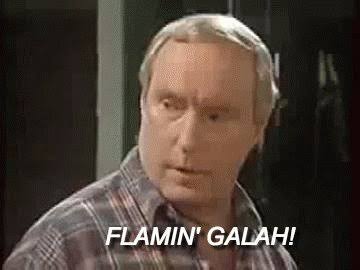 There's definitely room for a sequel. Hopefully coming soon to a Kindle near you …
🇦🇺 Drop Bears: Not So Cuddly After All
🇦🇺 Wombat and the Cubes of Doom
🇦🇺 Stone the Crows vs. The Flamin' Galahs
P.S. Not directly related to this book but I found this by accident when I was thinking about other Aussie icons that could feature in a sequel (there definitely needs to be a sequel) … Someone has made a horror movie about drop bears and I cannot wait to see it!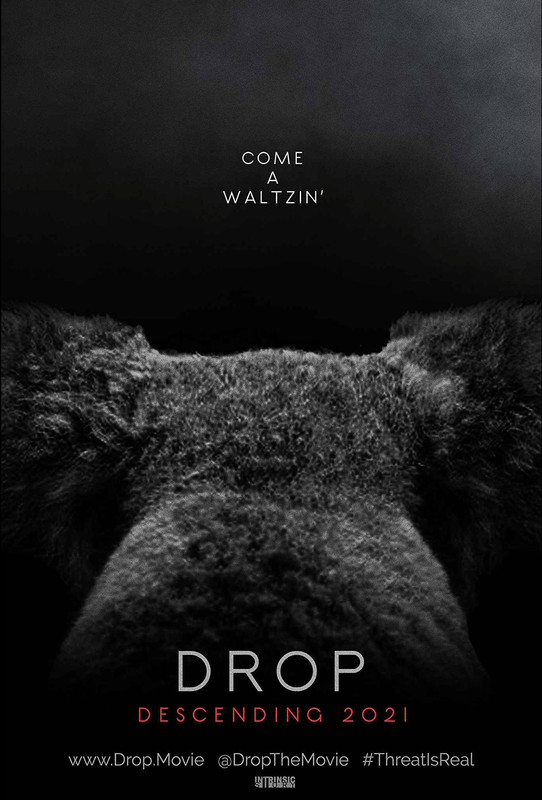 Once Upon a Blurb
Something is wrong in the small outback town of Morgan Creek.
A farmer goes missing after a blue in the pub. A teenage couple fail to show up for work. When Patrick and Sheila McDonough investigate, they discover the missing persons list is growing. Before they realise what's happening, the residents of the remote town find themselves in a fight for their lives against a foe they would never have suspected.
And the dry red earth will run with blood.